By Michael Rhoads, March 16, 2021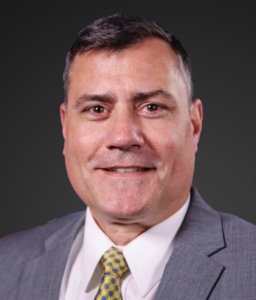 A goal without a plan is just a wish. – Antoine de Saint-Exupéry
There are many wishes I have for 2021, but the short list is:
Lose a little weight.
Take my wife and kids on a "road trip" vacation.
So how can I make these dreams a reality?  I'm sure I'm not alone in this, but losing weight takes a lot of effort on my part.  I've been successful in the past using different weight loss programs, but once I've achieved my weight-loss goal (or even if I haven't), I slide back into old habits and the weight comes back. While the goal is achievable, I know I have my work cut out for me.
When thinking of the open road, I'm reminded of the maps and travel guides my dad would take out to plan our family's next adventure. He would sit at our dining room table and meticulously pore over those guides and maps to plan out rest stops, hotels, and major attractions at various points along the way.  The important lesson I learned from my dear old dad was research, plan, and execute – and have fun while you're at it! Now if I can just get as excited about losing weight as I am about planning my family vacation, I'll be in great shape.
Any goal is achievable, but strategic planning is the key to turning those goals into reality.  I recently spoke with Scott Boehm about how strategic planning can keep the goals of the Office of Inspector General on track.
MR: Why is strategic planning so important for an Office of Inspector General?
SG: All Offices of Inspectors General (OIGs) have mandated quality standards that include strategic planning. But that's not the most important reason. We all have limited resources and a properly executed strategic plan ensures that your OIG resources (budgets, personnel, infrastructure, training, and time) are focused on accomplishing the mission, reducing risk, and maximizing return on investment (ROI) and public benefit.
MR: How often should Inspectors General conduct an internal strategic overview of their own office?
SB: Every three to five years, federal, state and local OIGs should conduct a strategic planning process and publish a revised OIG strategic plan. This is because agency missions, operations, strategies and authorities change over time. As an oversight organization, the OIG must understand these agency changes.
MR: What is a good time frame for a strategic plan? One year? More?
SB: Three years is a good time frame. It allows your OIG to execute its Plan of Actions and Milestones (POA&M) and gather enough metric-driven data to assess if you are executing your oversight mission as efficiently and effectively as possible.
MR: Who should participate in the strategic planning process?
SB: Everyone in the OIG should participate at some point, especially during the first step – "Mandate Analysis." And the IG should lead the process. A Best Practice is to use a facilitator, but the IG must be there to act as "the tie-breaker."
MR: What role do values, such as agency mission, play in the strategic planning process?
SB: The higher headquarters mission and strategic plan should drive the OIG strategic planning process. However, the OIG Mandate Analysis step often identifies missions that the higher headquarters may have omitted. The bottom line is that your OIG cannot validate all of its oversight mission without conducting a comprehensive strategic planning process. The process itself is way more important than the document that comes out of it.
MR: What is the best way to analyze your goals?
SB: The best way to analyze your goals is to use the Balanced Scorecard approach. This forces your OIG to examine its missions through the eyes of your stakeholders, including the legislature, and your own OIG employees.
MR: Once the strategic goals are set, how do you follow up to ensure your goals are on track?
SB: You ensure your OIG goals are on track through 1) developing strategies for every goal, 2) establishing a Plan of Actions and Milestones (POA&M) that assigns time-bound responsibilities and deliverables to implement those strategies, and, finally, 3) developing OIG-wide metrics to track your progress toward accomplishing your strategic goals.
MR: How will strategic planning help the Inspector General demonstrate return on investment?
SB: A comprehensive Strategic Plan improves:
Identifying all OIG Mission Requirements
Integrating OIG-Wide Annual Planning
Digital Forensics and Fraud Detection Tools
The OIG Stakeholder Outreach Process
The Brevity and Timeliness of all OIG Reports
The Report Routing, Editing and Review Processes
Hiring a Workforce with More Diverse Skill Sets
Training, Developing, and Rewarding that Diverse Workforce to Decrease Staff Attrition
The Timeliness of the OIG Follow-Up Process
All of these positively impact measuring your OIG's Return on Investment (ROI).
Join Scott on Wednesday, March 24 for the half-day Strategic Planning for Federal, State, and Local Offices of Inspectors General. Scott will take you through the fundamentals of strategic planning to help your organization thrive.  Put your current strategic plans to the test or see how you can make your agency's wish list a reality. Register Today!
As always, stay safe, and remember, we're all in this together. Rhoads@feltg.com