Training Courses for Federal Employees

The benefits of an informed workforce are numerous – increased employee engagement, improved productivity, decreased employee turnover, and a safer workplace. That's why FELTG training is not limited to federal supervisors and advisors. These courses combine FELTG's expertise on federal employment law with practical and usable guidance for employees that will lead to better results for the agency. It's a win-win-win for all – the agency, the employee, and the taxpayer.
If you want more information on a course, or if you're looking for employee training on a topic not listed below, contact us.
---
EM-1: The Civil Civil Servant: Protections, Performance, and Conduct (1/2 – 1 day)
This class provides attendees with a full understanding of their rights and responsibilities as federal employees. Employees will learn about the merit system principles, EEO, whistleblower, and retaliation protections, as well as what will happen if their performance becomes an issue. The course will also educate employees on the various elements of disciplines and numerous other topics, including personal liability, crimes, and administrative sanctions.
Consider adding Civil Civil Servant to your onboarding program. Civil Civil Servant meets all the requirements for the mandatory No FEAR Act training for new employees.
 You'll find a more in-depth description of the training here.
Course Topics: An explanation of merit system principles, including mandatory No FEAR Act material; employee rights and responsibilities when engaging in the EEO process; whistleblower retaliation protections; performance and conduct legal rights and requirements; rights to representation; union considerations.
---
EM-2: Preventing and Correcting Sexual Harassment in the Workplace (1/2-1 day)
The #MeToo movement has had a significant impact on the American workplace. A well-publicized EEOC report suggested that some responsibility for reporting and understanding harassment belongs to bystanders. This course will provide employees a basic grasp of workplace harassment law, and most importantly, what they should do when they are either a victim of or witness to harassment.
Course Topics: Definition of sexual harassment; circumstances that constitute harassment; roles in harassment; tangible employment actions; unwelcome conduct; the severe or pervasive standard; hostile work environment harassment; same-sex harassment; agency liability; employee responsibilities; strategies for prevention.
---
EM-3: Understanding Reasonable Accommodation (1/2 – 1 day)
This half- or full-day course will provide your employees with answers to their most perplexing questions about reasonable accommodation. They'll learn in understandable terms what legal concepts like interactive process and qualified individual mean, and leave with a firm grasp on the how and why of agency reasonable accommodation decisions.
Course Topics: The law under the Rehabilitation Act and the Americans with Disabilities Act & Amendments Act; regulations; the reasonable accommodation process; the medical documentation employees are required to provide; the medical information employers cannot ask for; defining an individual with a disability; major life activities and substantial limitations; essential job functions; the interactive process; when employers can say "no" to an accommodation; confidentiality of medical information.
---
EM-4: Mindset Matters: Making the Transition from Individual Contributor to Supervisor (1 day)
Receiving a promotion is a career highlight. However, if that promotion means you're now supervising your former co-workers, then it also means you're about to navigate the trickiest part of your career. This one-day course is perfect those who have been promoted, or hope to be promoted at some point, and will cover the following competencies — leading people, resilience, decisiveness, flexibility.
Course Topics: Assessing existing managerial knowledge, skills, behaviors, and confidence; understanding the art and science behind managing others; differentiating between a general mindset, positional mindset, and job-specific mindset; understanding the traits that directly correlate with the ability to accurately assess performance; create a personal development strategy to transition to supervision. 
---
EM-5: The High-Performing Team (1 day)
Does your agency rely on teams to get mission-critical work accomplished? Then invest in this full-day training that helps teams leverage individual personality types and strengths to promote accurate communication, diminish unhealthy conflict, and increase individual and collective performance. The High-Performing Team, led by nationally recognized leadership scholar and trainer Dr. Anthony J. Marchese, includes assessments, relevant articles and videos, real-life simulations, and practical suggestions for ongoing sustainability.
Course topics:  The neuroscience behind peak performance; the composition of teams of excellence; strategies to understand and negotiate individual difference; align team goals with those of the agency.
---
EM-6: Handling Behavioral Health Issues and Threats of Violence in the Federal Workplace (1-2 days)
What are the warning signs that an employee may become violent? What's the best way to intervene when you think an employee is suicidal? If you're a bystander during a behavioral or psychiatric crisis, what should you do – or not do – to keep yourself and others safe? Licensed Clinical Social Worker Shana Palmieri will share practical and clinical guidance on how to avoid, manage and prepare for workplace crises — and properly deal with them should they occur.
Course Topics: Types of mental disabilities and how they may exhibit in the workplace; dealing with suicidal employees; dos and don'ts when working with employees who have behavioral health issues; myths and facts about targeted violence in the workplace; individual characteristics that put an employee at higher risk of committing an act of violence; steps to take if someone becomes violent in the workplace.
---
May
19
Wed
Virtual Training Event – UnCivil Servant: Holding Employees Accountable for Performance and Conduct
Course Description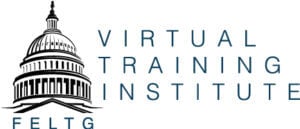 FELTG's flagship course UnCivil Servant empowers federal supervisors and advisers to confidently handle the challenges that come with supervising in the federal workplace. We hope that you never have to fire an employee. But it's important that you have the tools to effectively address poor performance and misconduct, should the need arise.
Over the course of two half-days, UnCivil Servant identifies misconceptions about performance and misconduct-based actions and provides you with simple step-by-step guidance for taking swift, appropriate and legally defensible actions. The program also covers the very latest on President Biden's federal workplace executive orders, OPM regulations on performance and conduct, and the Federal Circuit's recent ruling that agencies must have substantial evidence that the employee was performing poorly BEFORE the agency is allowed to put the employee on a PIP.
Join FELTG for this special event, from wherever you are working – agency office or home. The program will be presented live, and you'll have time to ask questions and get answers in real time. Note: This course fulfills OPM's mandatory training requirements for new supervisors found at 5 CFR 412.202(b).
Registrants for both days will also receive a copy of the textbook UnCivil Servant: Holding Federal Employees Accountable for Performance and Conduct, 5th Ed., by William Wiley and Deborah Hopkins.
This program runs from 12:30 pm – 4:00 pm eastern each day, with a 30-minute break from 2:00 – 2:30 eastern.
Instructor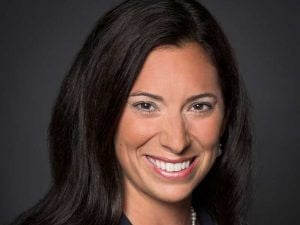 Who Should Attend
Federal supervisors and managers; attorneys; Labor and Employee Relations Specialists; EEO specialists; union representatives.
Agenda
Wednesday, May 19
Accountability for Conduct and Performance, Part I: Accountability and supervisory authority; discipline and misconduct theory and practice; the five elements of discipline; off-duty misconduct; penalty defense and due process.
Thursday, May 20
Accountability for Conduct and Performance, Part II: Discipline procedures and appeals; disciplinary documents; defining unacceptable performance; dealing with poor performers; documenting and justifying your decision to put an employee on a Performance Demonstrating Period (DPs, formerly known as PIPs), and performance-based removal procedures.
Price
Early Bird Tuition: $370 per session, $700 for both sessions (register by May 7).
Standard Tuition: $400 per session, $730 for both sessions (register May 8 – May 20).
Rates per registrant. No split registrations permitted.
Want to register a group? Contact FELTG.
Event FAQs
Can I attend Virtual Training from my government computer?

FELTG uses Webex for its Virtual Training Institute events. Many government computers and systems allow Webex access. If for some reason your firewall will not allow access, you're welcome to use your personal email address to register, and to attend the sessions from your personal device.

What if I want to attend a session but have a schedule conflict?

FELTG also plans to offer this live event periodically, so check our calendar for upcoming dates.

Can I share my access link with co-workers?

No. Registration for this event is per individual, and access links may not be shared. Each link may only be used by one person.

Can I register a teleworker?

This event is individual registration, so the cost is the same whether the person is teleworking or in an agency facility.

How do I receive a group rate discount?

If an agency wishes to register 10 or more attendees for the full event, a group discount will be applied if all registrations are received and paid for together. Group discount deadline is May 7.

Can I earn CLE credits for this class?

CLE applications are the responsibility of each attendee; FELTG does not apply for the credits on behalf of attendees.  If you are seeking CLE credit, attendees may use the materials provided by FELTG in submission to your state bar. Attendees may also request a certificate of completion which will contain the number of training hours attended.
Seminar registration includes a PDF copy of the program materials, plus a hard copy of the textbook UnCivil Servant: Holding Employees Accountable for Performance and Conduct, 5th ed., by Wiley and Hopkins. In order to receive the textbook by the training date, please register by May 5 and provide a shipping address. Registrations received after May 5 will also receive a textbook, but materials are not guaranteed to arrive by the training date.
May
26
Wed
Webinar – Implementing Employee Paid Leave Provisions of the American Rescue Plan
May 26 @ 1:00 pm – 2:00 pm
Instructor
Course Description
Are you aware that Employee Paid Leave (EPL) became effective on March 11, 2021? Did you know that the leave must be paid for by funds set aside by the American Rescue Plan? Have you read through OPM's guidance on the topic?
No worries. During this 60-minute webinar, FELTG Senior Instructor Barbara Haga will share the details you need to understand the implementation and use of EPL. She will thoroughly explain the requirement that leave be paid for funds set aside by the American Rescue Plan and its impact on agencies and employees. Ms. Haga will also address the specifics of when the leave may be used, applying the pay cap, and understanding the impact on retirement of the use of the leave. The session will include scenarios that illustrate various leave use situations.
Attend this training and you'll learn how to:
Identify the eight situations covered by Emergency Paid Leave
Recognize the type of documentation needed to substantiate each use
Explain what conditional approval of EPL means
Price
Early Bird Tuition: $285 per site (payment made by May 17).
Standard Tuition: $315 per site (payment made May 18 or later).
Teleworkers may be added to a main site registration for $50 per teleworker, on a space-available basis.
Cancellation and No-show Policy for Registered Participants: Cancellations made after the cancel date on the registration form will not be refunded or given credit toward future courses. Pre-paid training using the "Pay Now" option will not be refunded or given credit toward future courses. No-shows will not be refunded or given credit toward future courses.
Subscribe to our monthly newsletter
---