When:
September 26, 2023 – September 28, 2023
all-day
America/New York Timezone
2023-09-26T00:00:00-04:00
2023-09-29T00:00:00-04:00
Download Individual Registration Form
Course Description
Let's face it: being a federal sector Employee Relations Specialist is a tough job. It's great to know the basics, but the basics don't always help you when you're facing those really challenging situations. That's when you realize that there is much more to learn.
FELTG is presenting Advanced Employee Relations, a three-day seminar that gives you the kind of interactive foundational-based training necessary to handle the most challenging and complicated situations.
Held in Washington, DC, you'll receive in-depth training on topics including leave, performance, misconduct, disability accommodation and medical issues that affect Federal employees, and more. Plus, hands-on workshops will allow you to leave with the tools you'll need to succeed. And it will all be taught by FELTG Senior Instructor Barbara Haga.
Great training. Great instructor. Great location. Register now.
The class will run from 8:30 am – 4:30 pm each day.
Instructor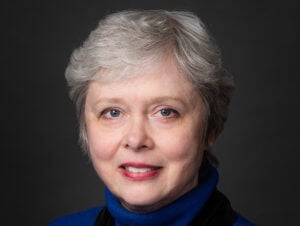 Daily Agenda:
Tuesday, September 26
Leave and Attendance: Administering leave, with particular emphasis on sick leave, LWOP,
and FMLA. Detailed review of sick leave provisions including authorized purposes for use of sick leave, limitations on use of sick leave for family care and bereavement, eligibility to use leave for care, notice requirements, acceptable documentation. Management actions to control use of leave and abuse of sick leave. Detailed review of FMLA provisions including eligibility to
invoke FMLA, entitlement, coverage of family members, administration and notice
requirements. Acceptable medical documentation under FMLA, definition of serious health
condition. Substitution of paid leave, including a review of the requirements for administering
Paid Parental Leave. Discipline tied to FMLA. LWOP – when LWOP is mandatory, limits on
granting LWOP, employee status while on extended LWOP. Other topics – issues related to
annual leave and leave transfer, other leave entitlements.
Wednesday, September 27
Performance Management: Managing performance from system establishment to conducting
annual appraisals to taking actions linked to performance.  Requirements for
performance plans, including design of agency systems, rating schemes, and procedures for
conducting appraisals. Linkage between appraisal and other personnel management decisions, including reduction-in-force and within-grade increases. Writing effective and measurable performance criteria that will withstand third-party review, including a workshop where participants will do an in-depth review of performance plans. Requirements for successful performance-based actions – from drafting a PIP notice that will withstand scrutiny (including post-Santos issues) to conducting a bona fide PIP.
Thursday, September 28
Misconduct and Other Related Issues: Implementation of a successful disciplinary program – delegation of authority, role of advisors, warnings and cautions, use of administrative leave. Nexus. Dealing with comparators in determining a penalty. Adjudication of claimed involuntary resignations and retirements. Ordering and offering offering medical examinations. Specific disciplinary situations: handling situations when an employee is unable to perform including excessive leave, separation disability; conduct unbecoming; misuse and technology-related misconduct; failure to meet conditions of employment.
Pricing
Early Bird Tuition (register by September 1):
3 days = $1795
2 days = $1335
1 day = $745
Standard Tuition (register September 2 or later):
3 days = $1995
2 days = $1535
1 day = $945
Metro, Parking, Directions
Metro: The International Student House (1825 R Street NW) is located in convenient proximity to the Red Line. Exit Metro at the Dupont Circle station and proceed to the Q Street/North exit. Head north (you will come off the escalator facing north; if you use the elevator take a left after exiting) on Connecticut Avenue to R Street NW (approximately one block). Turn right onto R Street NW. Cross 19th Street NW and the International Student House will be on the left side of the street approximately halfway down the block. If you reach the Bikeshare dock, you've gone too far. Approximate walk time: 7-10 minutes.
Parking: Street parking is metered and is limited to two hours, unless you have a Washington, DC, Zone 2 parking pass. The closest parking garage is at 11 Dupont Circle, approximately two blocks from the International Student House (1825 R Street NW). Approximate walk time: 5 -7 minutes.
From the Lyle Hotel: After exiting the Lyle Hotel, turn left. At the first intersection, R Street NW, turn right. Proceed approximately one block. The International Student House (1825 R Street NW) will be on your right, just past the Bikeshare dock. Approximate walk time: 4-6 minutes.
Cancellation and No-show Policy for Registered Participants: Cancellations made after the cancel date on the registration form will not be refunded or given credit toward future courses. Pre-paid training using the "Pay Now" option will not be refunded or given credit toward future courses. No-shows will not be refunded or given credit toward future courses.