When:
November 15, 2021 – November 19, 2021
all-day
America/New York Timezone
2021-11-15T00:00:00-05:00
2021-11-20T00:00:00-05:00
Download Individual Registration Form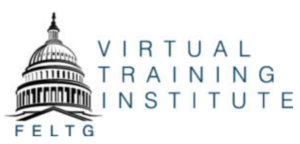 As an Employee Relations Specialist, you have a challenging job, and you never know just what personnel challenges might find a spot on your ever-increasing "to do" list.
This seminar starts by grounding the student in the laws, regulations and policies associated with job functions, and provides an explanation on how ER fits within the agency's greater HR function. After the basics, we'll dive in to a number of unique topics, which include (but definitely are not limited to) performance plans, standards and recognition; hours of work — including overtime and compensatory time; pay and RIFs; furloughs; handling specific disciplinary situations; leave – including types, accrual, FMLA, military leave and leave stacking; involuntary separations; dispute resolution; EAPs; medical issues and injury compensation; drug testing; plus basic EEO information – including disparate treatment, disparate impact and reasonable accommodation.
Daily sessions run from 9:00 a.m. to 4:00 p.m.
Instructor
Daily Agenda
Monday
Introduction to Employee Relations: Functions, key terms and concepts; intersection of Employee Relations and Labor Relations; merit system principles; hours of work; modified schedules; overtime; types of leave.
Tuesday
Leave Administration: Introduction to Family and Medical Leave Act (FMLA); Medical documentation; military leave; administrative leave; performance management appraisal periods; monitoring performance; grievances and appeals; 432 actions.
Wednesday
Performance Issues & Introduction to EEO: Performance Plans; Performance measures; employee recognition; Employee Assistance Programs (EAPs); introduction to Equal Employment Opportunity (EEO): framework and disparate impact.
Thursday
Discipline Issues: Discipline Overview; Responsibilities of HR and supervisors; adverse actions; penalties; alternative discipline; standards of proof; harmful error; specific disciplinary situations; methods of dispute resolution.
Friday
Employee Relations Potpourri: Separations, Retirement; Involuntary Actions; Medical issues: qualification and documentations; reasonable accommodation; drug testing; roles and responsibilities of HR in the process.
Pricing
Most people attend the full training week, but you may opt out of any days you don't plan to attend.
Early Bird Tuition (register by November 1):
5 days = $2375
4 days = $1995
3 days = $1575
2 days = $1100
1 day = $575
Standard Tuition (register November 2-19):
5 days = $2475
4 days = $2095
3 days = $1675
2 days = $1200
1 day = $675
Seminar registration includes a printed copy of the materials via USPS. In order to receive materials by the training date, please register by November 1 and provide a shipping address. Registrations received after November 1 will also receive printed materials, but materials are not guaranteed to arrive by the training date.
Event FAQs
Can I attend Virtual Training from my government computer?

FELTG uses Webex to broadcast this Virtual Training Institute event. Many government computers and systems allow Webex access. If for some reason your firewall will not allow access, you're welcome to use your personal email address to register, and to attend the sessions from your personal device.

Can I earn CLE credits for this class?

This program is pre-approved for CLE credits in Virginia. CLE applications are the responsibility of each attendee; FELTG does not apply for the credits on behalf of attendees.  If you are seeking CLE credit, attendees may use the materials provided by FELTG in submission to your state bar. Attendees may also request a certificate of completion which will contain the number of training hours attended.

Can I share my access link with co-workers?

No. Registration for this event is per individual, and access links may not be shared. Each link may only be used by one person. No split registrations.

Can I register a teleworker?

This event is individual registration, so the cost is the same whether the person is teleworking or in an agency facility.

How do I receive a group rate discount?

Group rates are available for agencies registering 10 or more individuals for the full event. Group discounts are available through November 1.
Cancellation and No-show Policy for Registered Participants: Cancellations made after the cancel date on the registration form will not be refunded or given credit toward future courses. Pre-paid training using the "Pay Now" option will not be refunded or given credit toward future courses. No-shows will not be refunded or given credit toward future courses.