When:
March 24, 2021
all-day
America/New York Timezone
2021-03-24T00:00:00-04:00
2021-03-25T00:00:00-04:00
Download Individual Registration Form
Click here for the Quarterly Internal Scorecard needed for the training.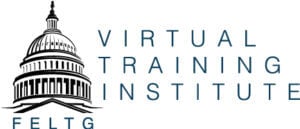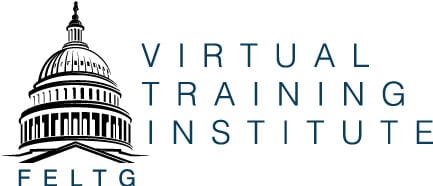 All Offices of Inspectors General (OIGs) have mandated quality standards and are expected to conduct their operation in the most efficient and effective manner. Each OIG is expected to manage available resources, at the least cost, to "produce the greatest results in terms of public benefit, return on investment, and risk reduction."
OIGs cannot accomplish this mission if they lack a robust strategic planning process. Because OIGs continually examine their Agency's internal controls for efficiency and effectiveness, they must also periodically examine their own. Every three to five years, OIGs should conduct a strategic planning process and publish a revised OIG strategic plan. Strategic planning ensures that your OIG resources (budgets, personnel, infrastructure, training, and time) are focused on accomplishing the mission, reducing risk, and maximizing return on investment (ROI) and public benefit.
FELTG Instructor Scott Boehm will kick off this virtual training with a thorough review of the strategic planning process, complete with examples from his federal OIG experience. He will then tailor the process to address the specific requirements of all OIGs.  This include clarifying the methodology, participants and their contributions, pre-session inputs, deliverables and timelines. He will discuss the OIG's "Values Scan" and then the "Mandate Analysis" that gives the office its statutory or administrative authorities.  He will also show how to formulate the OIG Mission Statement while reviewing the higher-level Agency's strategic plan.
The training will include a discussion of Strengths, Weaknesses, Opportunities and Threats (SWOT) analysis, IG Vision formulation.  Attendees will learn how to formulate the plan of actions and milestones (POA&M) and develop metrics. Attendees will learn:
The definitions of questioned costs, unsupported costs, disallowed costs, and funds put to better use
New strategies for computing their return on investment for audits, inspections and evaluations
"Other Impact" categories that can, and have been, monetized by federal OIGs in the past
And you'll have multiple opportunities to ask questions – and get answers in real time – as you develop a complete methodology to measure ROI for your OIG. This program runs from 12:30 – 4:30 eastern, with a 30-minute break from 2:15 – 2:45 eastern.
Download Individual Registration Form
Instructor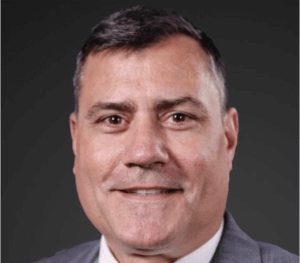 Price
Early Bird Tuition (register by March 12): $370
Standard Tuition (register March 13-24): $400
Rates per registrant.
Want to register a group? Group discounts for 10 or more attendees are available through March 12. Contact FELTG.
Event FAQs
Can I attend Virtual Training from my government computer?

FELTG uses Zoom for this Virtual Training Institute events. Many government computers and systems allow Zoom access. If for some reason your firewall will not allow access, you're welcome to use your personal email address to register, and to attend the sessions from your personal device. You may also attend the training event as an audio training, by dialing in over the phone and following along with the materials independently.

Can I earn CLE credits for this class?

CLE applications are the responsibility of each attendee; FELTG does not apply for the credits on behalf of attendees.  If you are seeking CLE credit, attendees may use the materials provided by FELTG in submission to your state bar. Attendees may also request a certificate of completion which will contain the number of training hours attended.

Can I share my access link with co-workers?

No. Registration for this event is per individual, and access links may not be shared. Each link may only be used by one person.

Can I register a teleworker?

This event is individual registration, so the cost is the same whether the person is teleworking or in an agency facility.

How do I receive a group rate discount?

Group rates are available for agencies registering 10 or more individuals. Group discounts are available through March 12.
Cancellation and No-show Policy for Registered Participants: Cancellations made after the cancel date on the registration form will not be refunded or given credit toward future courses. Pre-paid training using the "Pay Now" option will not be refunded or given credit toward future courses. No-shows will not be refunded or given credit toward future courses.