When:
June 21, 2022 – June 22, 2022
all-day
America/New York Timezone
2022-06-21T00:00:00-04:00
2022-06-23T00:00:00-04:00
Download Individual Registration Form
Course Description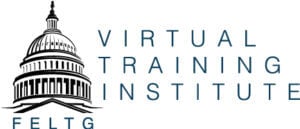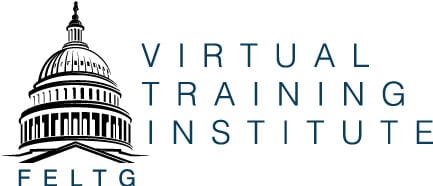 Are you looking for a convenient and engaging way to pick up your mandatory annual refresher training? Are you looking for useful, timely, and up-to-date guidance delivered in an engaging format?
Each day of FELTG's two-day virtual training event provides an opportunity for you to pick up your mandatory annual refresher training. Attend both days and earn all eight hours, while receiving instruction on important EEO topics, such as: EEO timelines, best practices for interviewing complainants and witnesses, trends in reasonable accommodation, the very latest on sexual orientation and gender discrimination, what happens when disabilities and FMLA overlap, the latest on Post-COVID EEO challenges, and more.
Attendees will also receive a certificate of attendance verifying they've met the annual training requirement. We hope to see you there.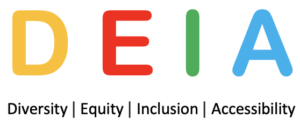 This program meets the President's mandate to provide training on diversity, equity, inclusion and accessibility in the Federal workplace.
Download Individual Registration Form
Tuesday, June 21, 12:00-4:00 pm eastern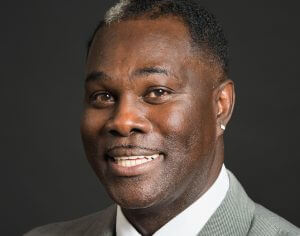 FELTG Instructor Ricky Rowe, former National EEO Manager for the Department of Veterans Affairs, kicks things off with an in-depth presentation on the foundational issues that EEO professionals need to know – everything from theories of discrimination to the complaints procedure process. Mr. Rowe will share guidance to help you sharpen your practical skills, especially when it comes to interviewing witnesses. Attendees will learn various methods of communication, the difference between interviews and interrogation, types of questions, and techniques
EEO Refreshers Hours: 4
Learning takeaways
Attendees will learn how to:
Avoid the common mistakes made in the counseling process.
Identify the appropriate bases for dismissing a complaint.
Prepare and conduct effective witness interviews.
Wednesday, June 22,12:00-4:00 pm eastern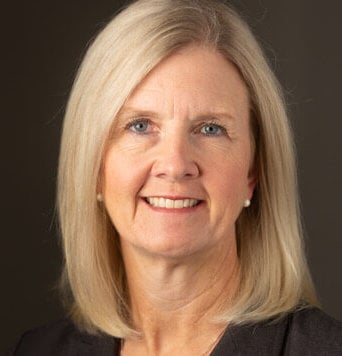 In recent years, the Supreme Court and the EEOC have issued dozens of significant decisions that impact how you approach your job. Meanwhile, agencies are seeing new examples of hostile work environment and national origin and religious discrimination. This session will cover those topics, as well as the changing nature of reprisal discrimination, protections for LGBTQ employees, and the increase in reasonable accommodation requests (both disability-related and religious). Many of these trends are directly related to the pandemic.  Attorney at Law Ann Boehm will look at the latest trends in EEO and you'll leave the session with the confidence to successfully handle them all.
EEO Refreshers Hours: 4
Learning takeaways
Attendees will learn how to:
Address challenging reasonable accommodations, such as requests for permanent telework and new supervisor.
Explain the 2021 Executive Orders on Diversity, Equity, Inclusion, and Accommodation.
Recognize incidents of hostile work environment and reprisal.
Price
Early Bird Tuition: $370 per session, $700 for both sessions (register by June 6).
Standard Tuition: $400 per session, $730 for both sessions (register June 7-22).
Rates per registrant. No split registrations permitted.
Want to register a group? Contact FELTG.
Event FAQs
Can I attend Virtual Training from my government computer?

FELTG uses Zoom for its Virtual Training Institute events. Many government computers and systems allow Zoom access. If for some reason your firewall will not allow access, you're welcome to use your personal email address to register, and to attend the sessions from your personal device.

What if I want to attend a session but have a schedule conflict?

FELTG plans to offer this live event periodically, so check our calendar for upcoming dates.

Can I share my access link with co-workers?

No. Registration for this event is per individual, and access links may not be shared. Each link may only be used by one person.

Can I register a teleworker?

This event is individual registration, so the cost is the same whether the person is teleworking or in an agency facility.

How do I receive a group rate discount?

If an agency wishes to register 10 or more attendees for the full event, a group discount will be applied if all registrations are received and paid for together. Group discount deadline is June 6.

Can I earn CLE credits for this class?

CLE applications are the responsibility of each attendee; FELTG does not apply for the credits on behalf of attendees.  If you are seeking CLE credit, attendees may use the materials provided by FELTG in submission to your state bar. Attendees may also request a certificate of completion which will contain the number of training hours attended.
Cancellation and No-show Policy for Registered Participants: Cancellations made after the cancel date on the registration form will not be refunded or given credit toward future courses. Pre-paid training using the "Pay Now" option will not be refunded or given credit toward future courses. No-shows will not be refunded or given credit toward future courses.