When:
February 22, 2023 – February 23, 2023
all-day
America/New York Timezone
2023-02-22T00:00:00-05:00
2023-02-24T00:00:00-05:00
Course Description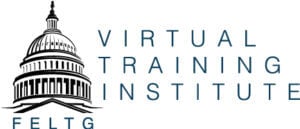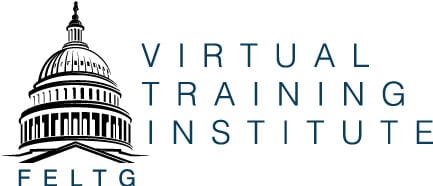 It could be a timeliness issue, failure to state a claim, or something else. Sometimes your agency has a responsibility to dismiss an EEO complaint. However, you do so at your own risk. A surprisingly large number of agency dismissals are overturned by the EEOC each year – and a remand years after the events in question can equal big problems when it comes to the investigation.
How do you balance the obligation to dismiss faulty complaints without unlawfully stripping someone of their rights to the EEO process and ending up on the wrong side of an EEOC decision in the process?
Join FELTG Instructor Katherine Atkinson for this two-day look into the core of the complaint process — determining whether to accept or dismiss an EEO claim. Ms. Atkinson will review the lawful reasons for dismissing a claim and how to make that determination. She'll also take you through the process of spotting and framing claims based on each of the theories of discrimination.
This class will have interactive polling and plenty of opportunities to ask specific questions. And before the training ends, you'll participate in an exercise to refresh what you've learned about acceptance/dismissal.
Attendees will leave with guidance and tools for identifying claims that do not fall under the EEO process, understanding the various components of timeliness in EEO claims, and drafting a legally sufficient acceptance and dismissal document.
Wednesday, February 22 – Session 1
Topics covered: Bases to dismiss claims; claim fragmentation; role of the EEO counselor's report; legally protected categories under the EEOC's jurisdiction; spotting and framing intentional discrimination claims; spotting and framing disparate impact claims; spotting and framing hostile work environment claims; spotting and framing reasonable accommodation claims; spotting and framing other ADA/Rehabilitation Act causes of action.
Thursday, February 23 – Session 2
Topics covered: Spotting and framing reprisal claims, including per se retaliation; timeliness principles; contractor EEO complaints.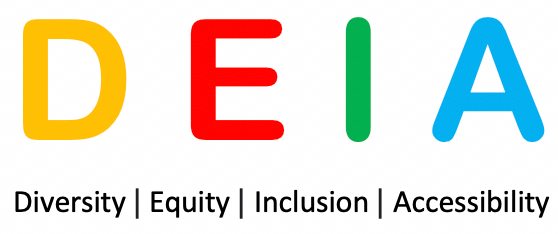 Date and Time
Wednesday, February 22 and Thursday, February 23, 2023, 1:00 – 4:30pm ET each day.
Instructor

Registration
Download Individual Registration Form
Pricing
Most people attend both training days, but you may attend either day independently.
Early Bird Tuition (register by February 8):
2 days = $725
1 day = $395
Standard Tuition (register February 9 and after):
2 days = $825
1 day = $495
Event FAQs
Can I attend Virtual Training from my government computer?

FELTG uses Zoom for this Virtual Training Institute event. Many government computers and systems allow Zoom access. If for some reason your firewall will not allow access, you're welcome to use your personal email address to register, and to attend the sessions from your personal device.

Can I earn CLE credits for this class?

CLE applications are the responsibility of each attendee; FELTG does not apply for the credits on behalf of attendees.  If you are seeking CLE credit, attendees may use the materials provided by FELTG in submission to your state bar. Attendees may also request a certificate of completion which will contain the number of training hours attended.

Can I share my access link with co-workers?

No. Registration for this event is per individual, and access links may not be shared. Each link may only be used by one person.

Can I register a teleworker?

This event is individual registration, so the cost is the same whether the person is teleworking or in an agency facility.

How do I receive a group rate discount?

Group rates are available for agencies registering 10 or more individuals for the full event. Group discounts are available through February 8.
Cancellation and No-show Policy for Registered Participants: Cancellations made after the cancel date on the registration form will not be refunded or given credit toward future courses. Pre-paid training using the "Pay Now" option will not be refunded or given credit toward future courses. No-shows will not be refunded or given credit toward future courses.