When:
August 2, 2021 – August 6, 2021
all-day
America/New York Timezone
2021-08-02T00:00:00-04:00
2021-08-07T00:00:00-04:00
Download Individual Registration Form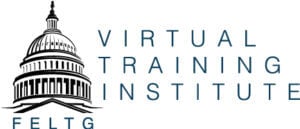 This week focuses on conducting administrative investigations in the federal workplace with an emphasis on employee misconduct including workplace harassment. After an overview of the substantive law, participants will learn procedures and best practices for conducting investigations in the federal workplace, including planning the investigation, fact finding, collecting evidence, dealing with witnesses, understanding types of questioning, and testifying at hearing. The week concludes with a day focused on writing an investigative report.
Instructors
Daily Agenda
Administrative Investigations: The Substantive Basis: Why investigate; discipline law and elements; understanding charges of misconduct; collecting penalty evidence; law behind other types of administrative investigations; witness rights; union representation.
Tuesday
Harassment Investigations: Investigating allegations of harassment; differentiating between EEO and non-EEO harassment; the intersection with criminal investigations; special considerations in light of #MeToo and #TimesUp.
Wednesday
Conducting the Investigation, Part I: Evidentiary principles; purpose of investigation; preparing for the investigation; role of the investigator; planning the investigation; beginning the interview; how to successfully interview witnesses with behavioral or mental health issues or violent tendencies; de-escalating an emotionally-charged interview; handling delicate interviews; interviewing witnesses who have experienced trauma.
Thursday
Conducting the Investigation, Part II: Conducting the interview: handling hostile witnesses; assessing credibility/lies/hearing what isn't said; body language; gathering other evidence; technology and investigations; high profile case considerations; testifying at an administrative hearing; rules for being an effective witness.
Friday
Writing the Investigative Report: Organizing for the report; establishing the chronology; writing for your audience; report writing style; report writing conventions; report organization; sample report.
Pricing
Most people attend the full training week, but you may opt out of any days you don't plan to attend.
Early Bird Tuition (register by July 16):
5 days = $2375
4 days = $1995
3 days = $1575
2 days = $1100
1 day = $575
Standard Tuition (register July 17-August 6):
5 days = $2475
4 days = $2095
3 days = $1675
2 days = $1200
1 day = $675
Seminar registration includes a printed copy of the materials via USPS. In order to receive materials by the training date, please register by July 16 and provide a shipping address. Registrations received after July 16 will also receive printed materials, but materials are not guaranteed to arrive by the training date.
Event FAQs
Can I attend Virtual Training from my government computer?

FELTG uses Webex to broadcast this Virtual Training Institute event. Many government computers and systems allow Webex access. If for some reason your firewall will not allow access, you're welcome to use your personal email address to register, and to attend the sessions from your personal device.

Can I earn CLE credits for this class?

This program is pre-approved for CLE credits in Virginia. CLE applications are the responsibility of each attendee; FELTG does not apply for the credits on behalf of attendees.  If you are seeking CLE credit, attendees may use the materials provided by FELTG in submission to your state bar. Attendees may also request a certificate of completion which will contain the number of training hours attended.

Can I share my access link with co-workers?

No. Registration for this event is per individual, and access links may not be shared. Each link may only be used by one person. No split registrations.

Can I register a teleworker?

This event is individual registration, so the cost is the same whether the person is teleworking or in an agency facility.

How do I receive a group rate discount?

Group rates are available for agencies registering 10 or more individuals for the full event. Group discounts are available through July 16.
Cancellation and No-show Policy for Registered Participants: Cancellations made after the cancel date on the registration form will not be refunded or given credit toward future courses. Pre-paid training using the "Pay Now" option will not be refunded or given credit toward future courses. No-shows will not be refunded or given credit toward future courses.