When:
February 17, 2021
all-day
America/New York Timezone
2021-02-17T00:00:00-05:00
2021-02-18T00:00:00-05:00
Download Individual Registration Form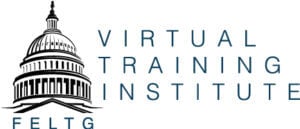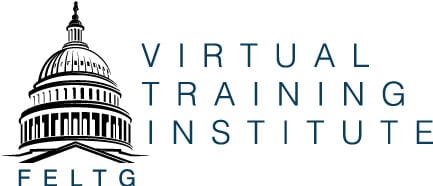 Managing the uncertainty and increased workload when employees are absent has always been a challenge for federal HR professionals, Employee Relations specialists, and supervisors. Absence doesn't just occur when an employee is sick. Federal employees enjoy a host of leave-related entitlements, including a large swath of leave tied to family member medical conditions, including sick leave and FMLA. With FMLA, the employee may substitute paid leave, and now with the Federal Employee Paid Leave Act, employees have another type of leave to cover birth and placement. It can all seem quite confusing, but FELTG is here to help.
In this two-part virtual training program, FELTG Senior Instructor Barbara Haga will provide you with the tools and knowledge to answer the toughest questions on all of these entitlements, and she'll explain how they overlap. Attendees will learn the necessary steps to ensure that a grievance or adverse action case that arises out of these leave determinations will withstand the scrutiny of the MSPB.
Part 1: Sick Leave                                                                                                                            Wednesday, February 17, 12:30-4:00 PM eastern (30-minute break from 2:00-2:30)                              
Administering sick leave can be complicated, especially the multiple uses for the leave and numerous family members covered.  Proper coverage decisions are critical and acceptable documentation is essential. In this half-day training, Ms. Haga will explain every critical aspect of sick leave from how it is earned and accumulated, to notice requirements and taking action on sick leave issues,  This session will also review regulations regarding offering and ordering medical examinations.
Attendees will learn how to:
Determine when medical certification is required and what needs to be in it
Take action on sick leave abuse
Determine deadlines for submitting sick leave documentation and what happens when deadlines are not met
Identify the necessary documentation for and limits of family care sick leave
And much more!
Part 2: FMLA and Employee Paid Leave Act.                                                                                Wednesday, February 24, 12:30-4:00 PM eastern (30-minute break from 2:00-2:30)                            
The Family & Medical Leave Act adds an additional layer of complexity to illness-related absences. Though it's more than 25 years old, the FMLA still causes significant confusion for agency professionals. To complicate matters, the Federal Employee Paid Leave Act adds a new layer of regulations and a new type of leave to be substituted. Barbara Haga knows the FMLA inside out, and she will share her knowledge with you from basic requirements to FMLA-related discipline, such as excessive absence, falsified information, and failure to comply with notice requirements. And she'll discuss the impact of the Federal Employee Paid Leave Act.
Attendees will learn how to:
Understand the fine points of FMLA coverage, eligibility, and use for family care
Identify what FMLA medical certifications should contain
Recognize when an employee is eligible to substitute leave under the Federal Employee Paid Leave Act
Instructor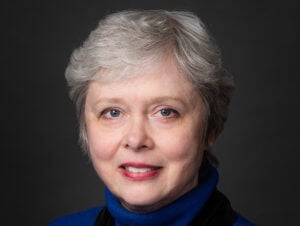 Price
Early Bird Tuition (register by February 2): One Day: $340 – Two Days: $600
Standard Tuition (register February 3-24):  One Day: $380 – Two Days: $650
Rates per registrant.
Want to register a group? Group discounts for 10 or more attendees are available February 2. Contact FELTG.
Event FAQs
Can I attend Virtual Training from my government computer?

FELTG uses Webex for this Virtual Training Institute event. Many government computers and systems allow Webex access. If for some reason your firewall will not allow access, you're welcome to use your personal email address to register, and to attend the sessions from your personal device. You may also attend the training event as an audio training, by dialing in over the phone and following along with the materials independently.

Can I earn CLE credits for this class?

CLE applications are the responsibility of each attendee; FELTG does not apply for the credits on behalf of attendees.  If you are seeking CLE credit, attendees may use the materials provided by FELTG in submission to your state bar. Attendees may also request a certificate of completion which will contain the number of training hours attended.

Can I share my access link with co-workers?

No. Registration for this event is per individual, and access links may not be shared. Each link may only be used by one person.

Can I register a teleworker?

This event is individual registration, so the cost is the same whether the person is teleworking or in an agency facility.

How do I receive a group rate discount?

Group rates are available for agencies registering 10 or more individuals. Group discounts are available February 2.
Cancellation and No-show Policy for Registered Participants: Cancellations made after the cancel date on the registration form will not be refunded or given credit toward future courses. Pre-paid training using the "Pay Now" option will not be refunded or given credit toward future courses. No-shows will not be refunded or given credit toward future courses.