When:
June 3, 2021 @ 1:00 pm – 2:00 pm
America/New York Timezone
2021-06-03T13:00:00-04:00
2021-06-03T14:00:00-04:00
Instructor
Course Description
When a complaint is filed with your agency's EEO office, it's possible that something very wrong has happened. However, how you respond to that complaint could go a long way toward not only resolviing the complaint, but ensuring that you don't make matters even worse than they are.
EEOC decisions are littered with reversals of agency's FADs finding no discrimination. Oftentimes, the EEOC and the agency have a different concept of what makes a corrective action "prompt and effective." And too often, response to an EEO complaint lead to claims of reprisal – even when it's found that the original complaint had no standing.
In this 60-minute webinar, Attorney Meghan Droste will identifty all of the pitfalls that lay waiting for agencies who fail to properly respond to an EEO complaint.
This is the final webinar in our four-part series Navigating Challenges in the EEO Process.
Attendees will learn how to:
Determine what to do when you learn of a discrimination or harassment complaint
Avoid liability/strengthen the agency's affirmative defenses in harassment complaints
Avoid creating a retaliation complaint when responding to an EEO complaint

1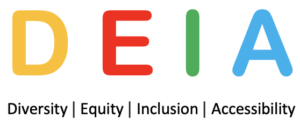 This program meets the President's mandate to provide training on diversity, equity, inclusion and accessibility in the Federal workplace.
Price
Early Bird Tuition: $240 per site, per webinar (payment required by February 23)
Standard Tuition: $270 per site, per webinar (payments made February 24 or later)
Teleworkers may be added to a main site registration for $50 per teleworker, on a space-available basis.
Cancellation and No-show Policy for Registered Participants: Cancellations made after the cancel date on the registration form will not be refunded or given credit toward future courses. Pre-paid training using the "Pay Now" option will not be refunded or given credit toward future courses. No-shows will not be refunded or given credit toward future courses.