When:
June 24, 2021 @ 1:00 pm – 2:00 pm
America/New York Timezone
2021-06-24T13:00:00-04:00
2021-06-24T14:00:00-04:00
Instructor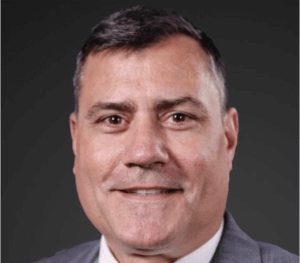 Course Description
The federal workplace is making a big U-turn. So many changes are taking place at such a quick pace, that the only way for agencies to survive and thrive is through leadership and coordination.
Join FELTG Instructor Scott Boehm for this important webinar. He will explain how your agency's Office of Inspector General can play a critical role in helping you navigate these changes. But this is not a one-way discussion. Those who work in your agency's OIG will learn what they can do to foster this coordination. So whether you work in an OIG or you're an attorney, HR professional, EEO specialist or supervisor, this webinar will help you face the challenging situations brought about by the new Administration's change in direction.
Your agency's OIG employs investigators, auditors, evaluators, and, sometimes, armed special agents. Its mission is to prevent and detect waste, fraud, and abuse, and promote economy, effectiveness, and efficiency of agency operations. It does so by investigating potential violations of law or misconduct and auditing or evaluating the agency's operations and systems.
Attendees will leave with a clear picture of how the HR, EEO, and General Counsel offices can work effectively with the OIG to bring about effective change to skillfully meet agency mission.
Attendees will learn how to:
Recognize the various types, purposes, and qualifications of Inspector Generals.
Identify the agency information that the OIG has access to, and any limitations it has on that information.
Determine whether an event or action triggers your responsibility
Price
Early Bird Tuition: $240 per site, per session (payment made by June 14).
Standard Tuition: $270 per site, per session (payment made June 15 or later).
Cancellation and No-show Policy for Registered Participants: Cancellations made after the cancel date on the registration form will not be refunded or given credit toward future courses. Pre-paid training using the "Pay Now" option will not be refunded or given credit toward future courses. No-shows will not be refunded or given credit toward future courses.