When:
October 12, 2021 @ 1:00 pm – 2:00 pm
America/New York Timezone
2021-10-12T13:00:00-04:00
2021-10-12T14:00:00-04:00
Instructors
Deborah Hopkins, Katherine Atkinson
Course Description
When you think about it, the federal workforce's response to the pandemic was nothing short of remarkable. A majority of employees began working remotely for the first time in their careers. And by most accounts, it was a success.
So you'd think the eventual return back to the physical workspace would be a breeze.
Think again.
Even before the delta variant began ravaging the country, there was uncertainty on how to best return to the workplace.  Now the variant has put us back almost to square one for a safe and easy return. This makes the Biden Administration's recent Executive Order mandating all Federal employees and onsite contractors be vaccinated even more prescient.
Between the variant, the vaccination requirement, and the sheer challenge of creating a new hybrid work environment, there is more uncertainty than ever before. FELTG's "The Return to the Workplace" webinar series offers to provide clear-cut answers, along with the appropriate framework for you to address these unique and unprecedented challenges.
October 12: Handling Pandemic-Related Reasonable Accommodation Requests and Medical Documentation
How do you accommodate someone with 'long COVID' or post-acute sequelae SARS-CoV-2 infection (PASC)?
What do you do with the results of an employee's COVID-19 test?
Where do you store the Certifications of Vaccination?
Must you accommodate employees who refuse to get the vaccine?
If a supervisor treats an employee like she has COVID-19, could that employee have a "regarded as" claim under the ADA/Rehabilitation Act?
Do agencies have to provide a reasonable accommodation for an employee who refuses to get the vaccine for religious reasons?
October 19: Vexing Vaccine Requirements: Responding to Requests for Exemptions 
Does asking the pre-vaccination screening questions create a violation of Title II of the Genetic Information and Nondiscrimination Act?
Can you require employees to provide proof of vaccination, rather than simply "attest" to vaccination status?
What do you do if an employee refuses to share his or her vaccination status?
How will you determine whether an employee's religion or medical condition requests vaccination exemptions?
October 26: Post-Pandemic Accountability: Handling Employee Performance and Misconduct in a COVID-19 World
How do you hold remote workers accountable for performance and conduct?
Is failure to comply with a COVID-19 screening test a performance or conduct issue?
How do you provide a performance demonstration period for an employee who is teleworking?
What actions can you take against employees who refuse to get vaccinated?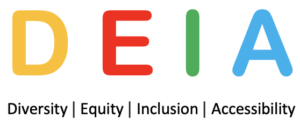 This series meets the President's mandate to provide training on diversity, equity, inclusion and accessibility in the Federal workplace.
Price
Early Bird Tuition: $270 per site, per session (payment made by October 1).
Standard Tuition: $295 per site, per session (payment made October 2 or later).
Register for all three webinars by October 1 and pay only $785.
Teleworkers may be added to a main site registration for $50 per webinar per teleworker, on a space-available basis.
Cancellation and No-show Policy for Registered Participants: Cancellations made after the cancel date on the registration form will not be refunded or given credit toward future courses. Pre-paid training using the "Pay Now" option will not be refunded or given credit toward future courses. No-shows will not be refunded or given credit toward future courses.