When:
July 20, 2023 @ 1:00 pm – 2:00 pm
America/New York Timezone
2023-07-20T13:00:00-04:00
2023-07-20T14:00:00-04:00
Instructors
Deborah Hopkins, Ricky Rowe, Bob Woods, Katherine Atkinson
Course Description
It's been 50 years since the passage of the Rehabilitation Act, 30 since the Americans
With Disabilities Act was signed into law, and 15 years since the passage of the ADA
Amendments Act.
Yet, there is no subject that draws as much curiosity, suspicion, confusion, and concern
among Federal supervisors as Reasonable Accommodation. It can be challenging for
HR professionals, disability program managers, and EEO leaders – and it's only gotten
more challenging since the pandemic. As agencies implement plans to bring
employees back to the physical workplace and others commit to a hybrid environment,
the number of requests for reasonable accommodation, particularly those for telework,
continue to rise.
FELTG's annual Reasonable Accommodation webinar series returns for 2023 with a
finely tuned and updated program of five 60-minute webinars prepared for the post-
pandemic workplace. We'll lay the important groundwork that's necessary to understand
the accommodation process, and then we'll answer your most oft-asked questions
about the process. Attend all five sessions and you'll leave with proper framework for
providing accommodations for people who are entitled, along with the confidence to do
so. And you have the skills necessary to avoid the pitfalls that lead to unwanted findings
of failure to accommodate.
The webinars are live with time allotted for your reasonable accommodation questions.
Register now.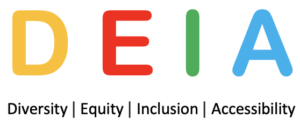 This series meets the President's mandate to provide training on diversity, equity, inclusion and accessibility in the Federal workplace.
Click on any event for a full description.

 5 (1 per webinar)
Session 1: How Do I Know if Someone is Making an Accommodation Request? (July 20)
Session 2: How Do I Know if an Accommodation is an Undue Hardship? (July 27)
Session 3: How Long is This Accommodation Supposed to Last? (August 3)
Session 4: Do I Have to Approve This Reasonable Accommodation Request for Telework? (August 10)
Session 5: How are Religious Accommodation Requests Different from Disability Accommodation Requests? (August 17)
Price
Early Bird Tuition: $270 per site, per session (payment made by July 10).
Standard Tuition: $295  per site, per session (payment made July 11 or later).
Register for all five webinars by July 10 and pay only $1295!
Teleworkers may be added to a main site registration for $60 per teleworker, per webinar, on a space-available basis.
Cancellation and No-show Policy for Registered Participants: Cancellations made after the cancel date on the registration form will not be refunded or given credit toward future courses. Pre-paid training using the "Pay Now" option will not be refunded or given credit toward future courses. No-shows will not be refunded or given credit toward future courses.