Dec
4
Fri
Access Webinar Recording – Implementing New OPM Regs for More Effective Disciplinary and Performance Actions
Download Individual Registration Form
Instructor
Program Description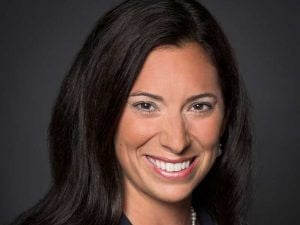 Did you miss this important event? Access the recording on Vimeo from now to December 18 to be sure you're caught up on all the latest.
Back for an encore! OPM recently released updated regulations for 5 CFR Parts 315, 432 and 752 that went into effect on November 15. Has your agency implemented them? These regulations provide details on processes and build on Executive Order 13839, to make it easier for agencies to terminate poor performers and those involved in misconduct, plus provide new information on probationary periods, clean record settlements, and more.
If you've attended FELTG training in the last couple of years, then you have a good head start on implementing these regulations, and this webinar will ensure you have everything in place. If not, we welcome you to join us and buckle up as FELTG President Deborah Hopkins presents a 60-minute webinar to answer the following questions:
What types of assistance must agencies give employees during the performance opportunity period?
How long should you give employees to respond to allegations of poor performance or misconduct?
Who is responsible for completing the Douglas Factors analysis?
How should agencies discipline supervisors who retaliate against whistleblowers?
Do supervisors need to affirmatively decide to keep probationary employees beyond the initial appointment probationary period?
And more!
Attendees will leave the webinar with the tools to more effectively hold employees accountable for performance and conduct. You cannot afford to miss this training.
This event is available to view through 5:00 pm eastern on Friday, December 18. Approx. 60 minutes.
Price
$55 per person
Cancellation and No-show Policy for Registered Participants: Cancellations made after the cancel date on the registration form will not be refunded or given credit toward future courses. Pre-paid training using the "Pay Now" option will not be refunded or given credit toward future courses. No-shows will not be refunded or given credit toward future courses.
Dec
8
Tue
Webinar – What's Going on at the FLRA? Case Law Update and More
Dec 8 @ 1:00 pm – 2:00 pm
Instructor
Program Description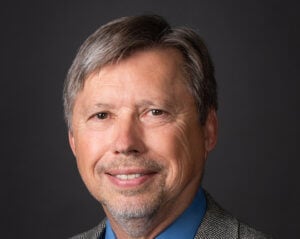 The lights are off on the Executive Floor at the Merit Systems Protection Board and the Equal Employment Opportunity Commission is still waiting on new Commissioners. However, despite the lack of a General Counsel the Federal Labor Relations Authority keeps chugging along, releasing numerous significant decisions, most recently three precedent-breaking decisions that will alter the future of collective bargaining in the federal sector. Don't let yourself fall behind. Join FELTG Instructor Joseph Schimansky, the former Executive Director of the Federal Service Impasses Panel, as he reviews the most recent FLRA decisions and union actions, including decisions undercutting deference to arbitrators regarding procedural arbitrability, past practices, temporary promotions and remedies.
Attendees will learn how to:
Evaluate the significance of the FLRA's most recent major policy decisions.
Determine which standard to use — "excessive interference" or "abrogation" — when assessing whether an arbitration award violates a management right.
Determine whether agencies have an obligation to midterm bargaining.
Understand the Authority's new interpretation of sections 7116(d) and 7131(d) of the Statute.
Recognize the significance of the DC Circuit's reversal of the FLRA's decision on "conditions of employment" and "working conditions.
This program is part of the Fall 2020 webinar series
Price
Early Bird Tuition: $240 per site, per webinar (payment required by October 3)
Standard Tuition: $270 per site, per webinar (payments made October 4)
Register for all eight webinars by October 3 and pay only $1825!
Teleworkers may be added to a main site registration for $40 per teleworker, on a space-available basis.