Mar
9
Tue
Webinar Series – Supervising Federal Employees: Managing Accountability and Defending Your Actions
Mar 9 @ 1:00 pm – 2:00 pm
Instructors
Deborah Hopkins, Barbara Haga, Meghan Droste, Ann Boehm, Katherine Atkinson, Anthony Marchese
Course Description
If the baseball, chirping birds, and warmer weather aren't sure signs, then you know it's Spring when FELTG's annual webinar training series Supervising Federal Employees: Managing Accountability and Defending Your Actions starts back up.
FELTG's talented team of engaging and experienced instructors will teach 14 60-minute webinars every two weeks from March through the end of August. The webinars are updated to provide a comprehensive curriculum for those who supervisor federal employees.  Supervising Federal Employees: Managing Accountability and Defending Your Actions addresses the most timely and important topics supervisors are facing at the moment. Courses are taught on everything from managing poor performance and disciplining for employee misconduct to providing reasonable accommodation and rooting out leave abuse. Those who attend can rest assured that they are well-prepared to face the new and challenging issues amid complex and changing laws.
There is no other training available that provides the depth and breadth of guidance that federal supervisors need to manage the agency workplace effectively and efficiently.
You can register for one, several, or all of the courses in the series. The webinars will be held every other Tuesday from 1 – 2 p.m. eastern time, and will expand upon legal principles to provide attendees with the necessary tools and best practices. Plus, you'll have a chance to ask questions and get answers from FELTG instructors – in real time.
As an added bonus, this series fulfills OPM's mandatory training requirements for new supervisors found at 5 CFR 412.202(b).
2021 dates:
March 9: The Foundations of Accountability: Performance vs. Misconduct: The distinction between performance and conduct; an overview on holding employees accountable; setting the stage for discipline and performance actions.
March 23: Disciplining Employees for Misconduct, Part I: The five elements of discipline in the federal government; documentation supervisors need to succeed in a disciplinary action.
April 6: Disciplining Employees for Misconduct, Part II: Disciplinary procedures: reprimand, suspension, termination; appeals process; agency liability.
April 20: Writing Effective Performance Plans: Performance management; understanding the performance appraisal system; defining elements and standards; drafting standards according to legal requirements; creating the performance plan.
May 4: Handling an Unacceptable Performance Case: Performance accountability in a nutshell; preparing and executing a performance demonstration period; proof and evidence standards.
May 18: Addressing Special Challenges with Performance: Permutations on performance accountability and the performance warning period; performance standards with multiple sub-components; managing teleworker performance; what do when a poor-performing employee requests reasonable accommodation.
June 1: Providing Performance Feedback That Makes a Difference: Communicating performance expectations; providing ongoing feedback; positive vs. negative framing; why you shouldn't wait until the mid-year to discuss performance issues.
June 15: Tackling Leave Issues I: Handling the leave issues most common in the federal government: annual leave, sick leave, leave transfer.
June 29: Tackling Leave Issues II: Handling more complicated leave scenarios: FMLA, LWOP, administrative leave, AWOL. 
July 13: Disability Accommodation in 60 Minutes: Defining a disability; requests for accommodation; the interactive process; accommodations of choice; undue hardship.
July 27: Intentional EEO Discrimination: What supervisors should know about EEO discrimination; discrete acts of discrimination; selection and promotion cases; defending against claims of intentional discrimination.
August 10:  Combating Against Hostile Work Environment Harassment Claims: The elements of a hostile work environment; liability in hostile work environment claims; tangible employment actions; harassment v. bullying; supervisor responsibilities in harassment claims; agency defenses.
August 24: EEO Reprisal: Handle It, Don't Fear It: How reprisal is different than other EEO claims; what the complainant must show to establish reprisal; how a supervisor can defend against reprisal claims; what to do and what not to do when an employee engages in protected EEO activity.
August 31: Supervising in a Unionized Environment: The right to be bargained with; forming a union; employee and union rights; ULPs.
Pricing
Early Bird Tuition:
$240 per site, per session (payment required by March 1).
Special series discounts available through March 1: $2,925 for the first 13 webinars or $3,150 for all 14. See registration form for details.
Standard Tuition: 
$270 per site, per session (payments made March 2 or later).
Working from home? Teleworkers may be added to a primary site registration for $50 each, per session, on a space-available basis.
Have a large group teleworking? Contact FELTG for information on group discounts.
Cancellation and No-show Policy for Registered Participants: Cancellations made after the cancel date on the registration form will not be refunded or given credit toward future courses. Pre-paid training using the "Pay Now" option will not be refunded or given credit toward future courses. No-shows will not be refunded or given credit toward future courses.
Mar
10
Wed
Virtual Training Event – EEO Challenges, COVID-19, and a Return to Workplace Normalcy
Download Individual Registration Form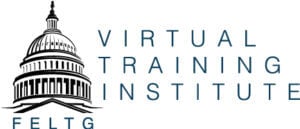 More Americans are receiving COVID-19 vaccinations each day. But while the vaccine is helping eradicate the virus, it hasn't put an end to pandemic-related EEO challenges. If anything, the increased availability of the COVID vaccines has created some new and even more difficult EEO quandaries.
Attorney Katherine Atkinson helped FELTG customers navigate these uncharted waters in 2020, and now she returns with more answers and the latest available guidance, including how to respond to employees who won't take the vaccine due to disability, or religious reasons.
No doubt about it. The federal workplace was turned upside down in 2020 as more than a million employees suddenly became full-time teleworkers. While employees vanished from the physical workplace, EEO problems did not.  Meanwhile, EEO issues rose for health care providers, security officers, law enforcement officials, and other essential workers. These EEO problems have gotten more challenging — and many of the situations arising have no legal precedent.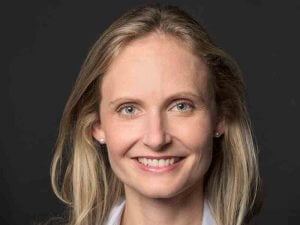 Ms. Atkinson will explain how applying the basic EEO framework can answer the aforementioned and other puzzling EEO questions you may suddenly face. Because Ms. Atkinson will use a legal analysis to address these challenges, the answers and guidance you receive during this virtual training will be useful long after the coronavirus is gone.
Topics covered will include answers to these questions:
Can you require that an employee take the vaccine before returning to the workplace?
What if an employee refuses to take the vaccine, but is also not in a position that can be done remotely?
If a supervisor treats an employee like she has COVID-19, could that employee have a "regarded as" claim under the ADA/Rehabilitation Act?
How would you handle an employee's claim that he's being harassed because he is at high risk for COVID-19, or has recovered from the virus?
Can you direct someone with asthma to telework when she prefers to work in the office?
Does asking the pre-vaccination screening questions create a violation of Title II of the Genetic Information and Nondiscrimination Act?
Plus, you'll have plenty of opportunities to ask questions about the unique problems you're facing during these unprecedented times.
Learning Objectives
Attendees will learn how to determine:
Whether an employee with COVID-19 or pre-existing respiratory sensitivities should receive a reasonable accommodation.
How OPM's telework flexibilities impact the federal workplace.
When and how to take action against pandemic-related harassment and discrimination.
This program runs from 1:00 – 4:30 eastern, with a 30-minute break from 2:30 – 3:00 eastern.

3
Download Individual Registration Form
Price
Early Bird Tuition (register by February 24): $340
Standard Tuition (register February 25 or later): $380
Rates per registrant.
Want to register a group? Group discounts for 10 or more attendees are available through February 24. Contact FELTG.
Event FAQs
Can I attend Virtual Training from my government computer?

FELTG uses Webex to broadcast this Virtual Training Institute event. Many government computers and systems allow Webex access. If for some reason your firewall will not allow access, you're welcome to use your personal email address to register, and to attend the sessions from your personal device.

Can I earn CLE credits for this class?

CLE applications are the responsibility of each attendee; FELTG does not apply for the credits on behalf of attendees.  If you are seeking CLE credit, attendees may use the materials provided by FELTG in submission to your state bar. Attendees may also request a certificate of completion which will contain the number of training hours attended.

What if I want to attend a session but have a schedule conflict?

FELTG plans to record this session, and will make the recording available for purchase after the conclusion of the event.

Can I share my access link with co-workers?

No. Registration for this event is per individual, and access links may not be shared. Each link may only be used by one person.

Can I register a teleworker?

This event is individual registration, so the cost is the same whether the person is teleworking or in an agency facility.

How do I receive a group rate discount?

Group rates are available for agencies registering 10 or more individuals. Group discounts are available through February 24.
Cancellation and No-show Policy for Registered Participants: Cancellations made after the cancel date on the registration form will not be refunded or given credit toward future courses. Pre-paid training using the "Pay Now" option will not be refunded or given credit toward future courses. No-shows will not be refunded or given credit toward future courses.