Dec
1
Tue
Virtual Training Event – Advanced Employee Relations
Download Individual Registration Form
Course Description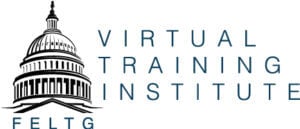 Let's face it: being a federal sector Employee Relations Specialist is a tough job. It's great to know the basics, but the basics don't always help you when you're facing complicated or challenging situations. That's when you realize that there is much more to learn. No worries. The FELTG Virtual Training Institute presents Advanced Employee Relations, a three-day seminar focused on immersing you in the employee relations training you need most.
You'll receive in-depth training on topics including leave, performance, misconduct, disability accommodation, and more. Plus, interactive workshops will allow you to leave with the tools you'll need to succeed. And it will all be taught by FELTG Senior Instructor Barbara Haga, one of the most experienced federal employee relations professionals you'll ever meet.
The program runs 9:00 – 4:00 each day and is approved for 18 HRCI general recertification credits.
Instructor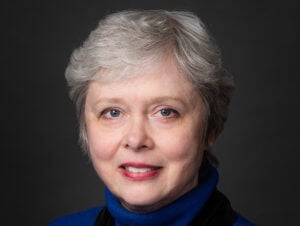 Daily Agenda:
Tuesday, December 1
Leave and Attendance: Administering leave, with particular emphasis on sick leave, LWOP, and FMLA. Detailed review of sick leave provisions including authorized purposes for use of sick leave, limitations on use of sick leave for family care and bereavement, eligibility to use leave for care, notice requirements, acceptable documentation. Management actions to control use of leave and abuse of sick leave. Detailed review of FMLA provisions including eligibility to invoke FMLA, entitlement, coverage of family members, administration and notice requirements. Acceptable medical documentation under FMLA, definition of serious health condition. Substitution of paid leave. Discipline tied to FMLA. LWOP – when LWOP is mandatory, limits on granting LWOP, employee status while on extended LWOP. Other topics –issues related to annual leave and leave transfer, other leave entitlements.
Wednesday, December 2
Performance Management: Managing performance from system establishment to conducting annual appraisals to taking actions linked to performance. GEAR initiative and other efforts focused on modifying Federal performance management system. Requirements for performance plans, including design of agency systems, rating schemes, and procedures for conducting appraisals. Revised DOD performance system to be implemented in 2016. Linkage between appraisal and other personnel management decisions, including reduction-in-force and within-grade increases. Writing effective and measurable performance criteria that will withstand third-party review, including a workshop where participants will do an in-depth review of performance plans. Requirements for successful performance-based actions – from drafting a PIP notice that will withstand scrutiny to conducting a bona fide PIP to ensuring that due process is met in effecting an action on unacceptable performance.
Thursday, December 3
Misconduct and Other Related Issues: Implementation of a successful disciplinary program – delegation of authority, role of advisors, warnings and cautions, use of administrative leave. Nexus. Dealing with comparators in determining a penalty. Involuntary actions – resignations and retirements. Ordering and Offering medical examinations. Specific disciplinary situations: handling situations when an employee is unable to perform including excessive leave, disability retirement, separation disability; conduct unbecoming; misuse and technology-related misconduct; failure to meet conditions of employment.
Pricing
Early Bird Tuition (register by November 15):

3 days = $1370
2 days = $970
1 day = $530

Standard Tuition (register November 16 – December 3):

3 days = $1470
2 days = $1070
1 day = $630
Seminar registration includes a printed copy of the materials. In order to have the best chance to receive materials by the training date, please register by November 15 and provide a shipping address, and your materials will be sent via USPS Priority Mail. Registrations received after November 15 will also receive printed materials, which will be shipped Priority Mail when registration is received; they may not arrive in time for the training.
Event FAQs
Can I attend Virtual Training from my government computer?

FELTG uses Webex for this Virtual Training Institute event. Many government computers and systems allow Webex access. If for some reason your firewall will not allow access, you're welcome to use your personal email address to register, and to attend the sessions from your personal device.

Can I earn CLE credits for this class?

CLE applications are the responsibility of each attendee; FELTG does not apply for the credits on behalf of attendees.  If you are seeking CLE credit, attendees may use the materials provided by FELTG in submission to your state bar. Attendees may also request a certificate of completion which will contain the number of training hours attended.

Can I share my access link with co-workers?

No. Registration for this event is per individual, and access links may not be shared. Each link may only be used by one person.

Can I register a teleworker?

This event is individual registration, so the cost is the same whether the person is teleworking or in an agency facility.

How do I receive a group rate discount?

Group rates are available for agencies registering 10 or more individuals for the full event. Group discounts are available through November 15.
Webinar – What's Going on With Federal Sector EEO? Case Law Update and More
Dec 1 @ 1:00 pm – 2:00 pm
Instructor
Course Description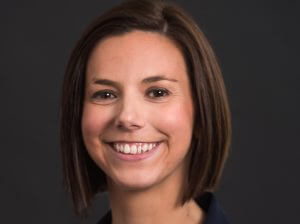 If you're a federal EEO practitioner, attorney, or HR professional, you can't afford to sleep on recent EEOC decisions. And you also certainly can't afford to sit through a boring case law update that will put you to sleep. That's why you need to join Attorney and FELTG Instructor Meghan Droste for this fast-paced review of the most surprising, significant, and groundbreaking recent decisions from the EEOC – and the Supreme Court. And you'll get your questions answered in real time.
Attendees will learn how to:
Analyze the Supreme Court decisions in Bostock and Babb v. Wilkie.
Understand the impact of recent decisions involving retaliation.
Understand the impact of recent decisions involving harassment.

1
This webinar is part of the Fall 2020 Webinar Series.
Price
Early Bird Tuition: $240 per site, per webinar (payment required by October 3)
Standard Tuition: $270 per site, per webinar (payments made October 4)
Register for all eight webinars by October 3 and pay only $1825!
Teleworkers may be added to a main site registration for $40 per teleworker, on a space-available basis.