Oct
18
Mon
Virtual Training Event – FLRA Law Week
COVID-19 Note: Due to continued travel and gathering restrictions and a concern for our customers' health and safety, this class will be held virtually. If circumstances change and FELTG decides to hold this class in person in Washington, DC, FELTG will give priority transfers to individuals registered for the virtual training, who wish to attend in person. 
Download Individual Registration Form
Course Description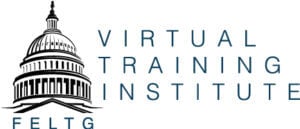 With one Executive Order, President Joseph R. Biden created a dramatic shift in the world of federal labor relations, rescinding numerous Trump Executive Orders, including those regarding official time, bargaining topics, negotiation timeframes, and union responsibilities to pay for things they never had to pay for before. Are you ready for this 180-degree change in federal labor relations?
Now, more than ever, you need FELTG's FLRA Law Week. Led by two instructors with a combined total of nearly 40 years experience working at the FLRA, this training will bring you up to speed on where the current law stands, and share best practices on how to effectively navigate it in your day-to-day work, whether you're a labor attorney, labor relations specialist or union representative.
FLRA Law Week provides attendees with a firm foundation of the historical perspective and precedence of FLRA decisions, as well as a strategy for taking advantage of any new approaches that are coming out of an ever-evolving FLRA. And this includes the latest guidance based on the FLRA's recent precedent-breaking decisions have on collective bargaining.
There's no other place where you can get in-depth guidance on hot-button issues, such as permissive bargaining, official time, and negotiations, to guide you through this dynamic time. So join us for this class October 18-22, where the entire world of Federal labor relations will be discussed.
The program runs 9:00 am – 4:00 pm eastern each day, with a break from 12:00-1:00.
---
Instructors
Daily Agenda
Monday, October 18
Basic Management and Employee Rights: An overview of the Federal Service Labor-Management Relations Statute; the current status of Executive Orders 13836 and 13837; fundamental employee, union, and management rights; bargaining unit definition; the union organizer's role; information requests; official time.
Tuesday, October 19
Labor Relations Meetings and Bargaining: More on official time; formal discussions; union representative rights; the collective bargaining process; the three categories of bargaining: mandatory, permissive, and prohibited; introduction to negotiability.
Wednesday, October 20
Unfair Labor Practices and Negotiability: Employee rights vs. Management rights; the anatomy of an Unfair Labor Practice; an overview of the Federal Services Impasse Panel; negotiability appeals.
Thursday, October 21
The Psychology of Bargaining, Plus Grievances and Pandemic-Related Issues: Selecting a bargaining strategy; interest based bargaining as compared to hard ball bargaining; grievances; exceptions to arbitration awards; a new Administration
Friday, October 22
Understanding the FSIP and Arbitration: Panel members, FSIP procedures, recent FSIP developments, the arbitration process overview; binding the arbitrator; how federal government arbitration is different from private sector arbitration and appeals; educating the arbitrator.
---
Pricing
Most people attend the full training week, but you may opt out of any days you don't plan to attend.
Early Bird Tuition (register by October 1):
5 days = $2375
4 days = $1995
3 days = $1575
2 days = $1100
1 day = $575
Standard Tuition (register October 2-22):
5 days = $2475
4 days = $2095
3 days = $1675
2 days = $1200
1 day = $675
Seminar registration includes a printed copy of the materials. In order to receive materials by the training date, please register by October 1 and provide a shipping address. Registrations received after October 1 will also receive printed materials, but materials are not guaranteed to arrive by the training date. No split registrations.
Event FAQs
Can I attend Virtual Training from my government computer?

FELTG uses Webex for this Virtual Training Institute event. Many government computers and systems allow Webex access. If for some reason your firewall will not allow access, you're welcome to use your personal email address to register, and to attend the sessions from your personal device.

Can I earn CLE credits for this class?

CLE applications are the responsibility of each attendee; FELTG does not apply for the credits on behalf of attendees.  If you are seeking CLE credit, attendees may use the materials provided by FELTG in submission to your state bar. Attendees may also request a certificate of completion which will contain the number of training hours attended.

Can I share my access link with co-workers?

No. Registration for this event is per individual, and access links may not be shared. Each link may only be used by one person. No split registrations.

Can I register a teleworker?

This event is individual registration, so the cost is the same whether the person is teleworking or in an agency facility.

How do I receive a group rate discount?

Group rates are available for agencies registering 10 or more individuals for the full event. Group discounts are available through October 1.
Oct
19
Tue
Vexing Vaccine Requirements: Responding to Requests for Exemptions 
Oct 19 @ 1:00 pm – 2:00 pm
Instructors
Course Description
Agencies face many challenges and unanswered questions as they attempt to bring workers back the physical workspace, especially as they pertain to vaccine requirements and attestations. In this 60-minute webinar, the second of our three-webinar Navigating the Return to the Federal Workplace series, Attorney at Law and FELTG Instructor Katherine Atkinson provide guidance for those challenges and answer those questions, such as:
Does asking the pre-vaccination screening questions create a violation of Title II of the Genetic Information and Nondiscrimination Act?
Can you require employees to provide proof of vaccination, rather than simply "attest" to vaccination status?
What do you do if an employee refuses to share his or her vaccination status?
How will you determine whether an employee's religion or medical condition requests vaccination exemptions?
How do you discipline an employee for lying on the certification of vaccination form?
Join us on October 26, for the final webinar in this series: Post-Pandemic Accountability: Handling Employee Performance and Misconduct in a COVID-19 World.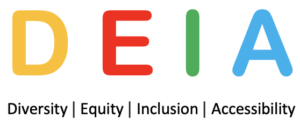 This series meets the President's mandate to provide training on diversity, equity, inclusion and accessibility in the Federal workplace.
Price
Early Bird Tuition: $270 per site (payment made by October 1).
Standard Tuition: $295 per site (payment made October 2 or later).
Register for all three webinars in the Navigating the Return to the Federal Workplace series by October 1 and pay only $785.
Teleworkers may be added to a main site registration for $50 per webinar per teleworker, on a space-available basis.
Cancellation and No-show Policy for Registered Participants: Cancellations made after the cancel date on the registration form will not be refunded or given credit toward future courses. Pre-paid training using the "Pay Now" option will not be refunded or given credit toward future courses. No-shows will not be refunded or given credit toward future courses.