Dec
8
Tue
Webinar Series – FELTG's Fall 2020 Webinars
Dec 8 @ 1:00 pm – 2:00 pm
Instructors
Deborah Hopkins, Ann Boehm, Katherine Atkinson, Meghan Droste, Bob Woods, Barbara Haga, Joe Schimansky
Series Description
These are demanding times. Even if your agency isn't laser-focused on pandemic-related efforts, it is most certainly challenged to meet its mission while managing the burdens and stresses of a workplace changed by the coronavirus crisis.
Meanwhile, new issues arise that make navigating the complex and always-changing landscape of federal employment law even more difficult.
FELTG's fall webinar series provides an opportunity to re-center your efforts, while you re-educate yourself on key legal concepts impacting today's federal workplace.
Over eight 60-minute webinars, FELTG's experienced and knowledgeable instructors provide support on everything from harassment to age discrimination, from medical removals to the new Federal Employee Paid Leave Act, from performance and disciplinary documents to whistleblower reprisal, as well as legal updates and recent case law involving EEO and labor relations. Register now for one, a few, or all of the courses in the series.
Sessions will be held on Tuesdays from 1:00 – 2:00 p.m. ET. Click on any webinar title for a full description.
Price
Early Bird Tuition: $240 per site, per webinar (payment required by October 3)
Standard Tuition: $270 per site, per webinar (payments made October 4 or later)
Register for all eight webinars by October 3 and pay only $1825!
Teleworkers may be added to a main site registration for $40 per teleworker, on a space-available basis. Have a bunch of teleworkers? Contact FELTG for group discounts.
Dec
10
Thu
Webinar – Effectively Handling Security Clearance Suspensions and Revocations
Dec 10 @ 1:00 pm – 2:00 pm
Download Individual Registration Form
Instructor
Program Description
Executive Order 12968.  The Adjudicative Guidelines.  Department of Navy v. Egan.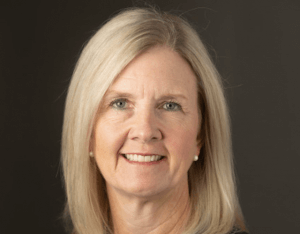 If these things sound familiar to you, you probably work for an agency that has employees with security clearances – and as a result, handles security clearance revocations. If a federal employee is required to have access to classified information, then he must be eligible for a security clearance in order to keep that position.
What happens when that employee no longer has that clearance? What role does the MSPB play? What proof does the agency need to provide if the employee appeals her removal? What are the pitfalls that agencies need to avoid?
Join Ann Boehm for a 60-minute webinar that will cover how to handle a security clearance revocation and any resulting indefinite suspension or removal from employment. Ms. Boehm spent 26 years as a government attorney, focusing primarily on employment and labor law in federal enforcement agencies, so she's just the person to answer any questions you might have – and she'll do so in this live event.
This is an important topic that can't be ignored. Employee security clearances are a matter of national security, and they must be handled appropriately. We hope you'll join us.
Price
Early Bird Tuition (payment required by November 30, 2020):

1 line: $170
2-5 lines: $255
6-9 lines: $330
10-15 lines: $415
16-20 lines: $495

Standard Tuition (payment made December 1, 2020 or later):

1 line: $195
2-5 lines: $290
6-9 lines: $370
10-15 lines: $460
16-20 lines: $545
Additional teleworkers may be added for $40 each, if space is available.
Cancellation and No-show Policy for Registered Participants: Cancellations made after the cancel date on the registration form will not be refunded or given credit toward future courses. Pre-paid training using the "Pay Now" option will not be refunded or given credit toward future courses. No-shows will not be refunded or given credit toward future courses.