Mar
19
Thu
Webinar – Using Progressive Discipline in the Federal Workplace
Mar 19 @ 1:00 pm – 2:00 pm
FELTG is making its webinars easier to access during the COVID-19 closures and emergency telework scheduling, to ensure that proper training is still available when the majority of employees are working at home. Contact us at 844.283.3584 or info@feltg.com to find out how this applies to our webinars, or how you can bring FELTG's off-the-shelf or custom webinars directly to your agency.
Instructor
Course Description
The Trump Executive Orders made it clear that progressive discipline is not mandatory. However, that doesn't mean it can't be an important tool, particularly when considering whether an employee should be fired on the heels of new misconduct. Join FELTG as we dive into when and how to effectively use progressive discipline. The 60-minute webinar will also cover the foundations of discipline, the differences between performance and misconduct; the options to discipline; and the tricky concept of comparator employees. This webinar is part of the Navigating Challenges in the Discipline Process series.
Price
Early Bird Tuition: $240 per site, per session (payment made by March 9).
Standard Tuition: $270 per site, per session (payment made March 10 or later).
Teleworkers may be added to a main site registration for $40 per teleworker, on a space-available basis.
Mar
25
Wed
Webinar – COVID-19 Guidance for the Federal Workplace: Medical Inquiries, Leave, and More
Mar 25 @ 2:30 pm – 3:00 pm
Course Description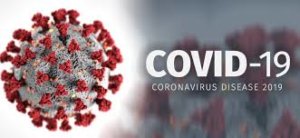 In a matter of weeks, the COVID-19 pandemic has drastically changed the federal workplace, the country, and the world. In this free 30-minute webinar, FELTG President and attorney at law Deborah Hopkins discusses two areas where the response to this virus has impacted the federal workplace:
ADA and EEOC guidance on the medical impact of COVID-19 in the federal workplace

Including medical inquiries, fitness for duty exams, and clearance to return to work

OPM and White House guidance on agency operations during the COVID-19 pandemic

Including telework, evacuation orders, and weather and safety leave
Instructor
Price and Registration
FREE. Registration is currently full. However, if you use the registration link below FELTG will add you to the wait list, and after the webinar's conclusion we will email you a link so you can view the recorded presentation.
If you are one of the first 200 participants to register, you will receive a confirmation email from Zoom webinars confirming your registration and containing important access information.