Apr
7
Wed
Virtual Training Event – Honoring Diversity: Eliminating Microaggressions and Bias in the Federal Workplace
Apr 7 @ 1:00 pm – 3:00 pm
Download Individual Registration Form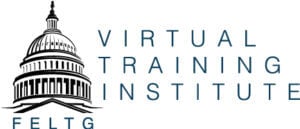 On his first day in office, President Biden took action to advance racial equity through the federal government and strengthen workplace discrimination protections based on sexual orientation and gender identity. It's up to each agency now to ensure that it lives up to the President's direction. Policies and procedures alone will not work. Employees, regardless of race, color, religion, gender identity or sexual orientation, will not feel respected and empowered unless the agency addresses unconscious bias and microaggressions in the workplace.
A microaggression is a comment or action that either intentionally or accidentally targets a marginalized individual or group of people.  If a supervisor or coworker commits a microaggression accidentally, it's not that big of deal, right? It can't be bad if the comment was meant as a compliment? No harm, no foul? Wrong. Wrong. Wrong. Microaggressions, whether intentional or not, can be very hurtful to the employees who experience them, and such behaviors indicating implicit bias can lead to discrimination. They are warning signs of a potential hostile workplace. And they put a serious dent in employee morale and productivity.
During this two-hour virtual training, FELTG Instructor Meghan Droste, attorney at law, will explain what microaggressions look like it in their various forms — microinsults, microassaults, and microinvalidations. Ms. Droste will share an implicit bias test, explain its impact, and provide examples. She'll provide a quick review of EEO law so you can determine when bias or microaggression leads to the level of discrimination.
This is important training for supervisors, EEO specialists, HR practitioners, and employees in general.
Attendees will learn how to:
Identify acts of microaggression and acts influenced by implicit bias.
Recognize and define harassment.
Respond appropriately and effectively when you see a microaggression in the workplace.
Instructor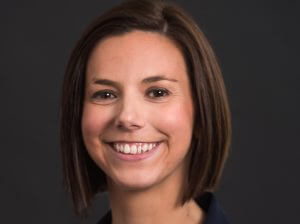 Price
Early Bird Tuition: $295 (register by March 23)
Standard Tuition: $325 (register March 24-April 7)
Rates per registrant.
Want to register a group? Group discounts for 10 or more attendees are available Contact FELTG.
Event FAQs
Can I attend Virtual Training from my government computer?

FELTG uses Webex for this Virtual Training Institute event. Many government computers and systems allow Webex access. If for some reason your firewall will not allow access, you're welcome to use your personal email address to register, and to attend the sessions from your personal device. You may also attend the training event as an audio training, by dialing in over the phone and following along with the materials independently.

Can I earn CLE credits for this class?

CLE applications are the responsibility of each attendee; FELTG does not apply for the credits on behalf of attendees.  If you are seeking CLE credit, attendees may use the materials provided by FELTG in submission to your state bar. Attendees may also request a certificate of completion which will contain the number of training hours attended.

Can I share my access link with co-workers?

No. Registration for this event is per individual, and access links may not be shared. Each link may only be used by one person.

Can I register a teleworker?

This event is individual registration, so the cost is the same whether the person is teleworking or in an agency facility.

How do I receive a group rate discount?

Group rates are available for agencies registering 10 or more individuals. Group discounts are available until March 23.
Cancellation and No-show Policy for Registered Participants: Cancellations made after the cancel date on the registration form will not be refunded or given credit toward future courses. Pre-paid training using the "Pay Now" option will not be refunded or given credit toward future courses. No-shows will not be refunded or given credit toward future courses.
Apr
8
Thu
Webinar – Biden Executive Orders, OPM Guidance, and an Update on the Status of Civil Service
Apr 8 @ 1:00 pm – 2:30 pm
Course Description
The Executive Orders President Biden signed early on in his presidency have significantly changed the face of the federal workplace, leading to changes in workplace diversity initiatives, LGBTQ issues, labor relations official time, union contract negotiation timelines, topics of bargaining, performance and disciplinary actions for non-union employees, clean record settlements, and much more.
If you attended one of FELTG's recent webinars on the Biden Executive Orders, then you know some of this already. But that's not enough. OPM guidance has been provided, and that guidance could dramatically change many processes and procedures for Executive Orders 13985, 13988, and 14003. Join FELTG for this new and updated-to-the-minute comprehensive training event where President Deborah Hopkins and Instructor Ann Boehm will dive into the language of the EOs, related OPM guidance, and significant legal decisions, and interpret what it means to your day-to-day operations.
The federal workplace remains in a state of flux. The administration has nominated Kiran Ahuja to lead the Office for Personnel Management and made changes in the leadership of the EEOC and FLRA. Can nominees to the MSPB be far behind? Meanwhile, the majority of federal employees continue to work remotely, yet agencies plan for the return of vaccinated employees. Ms. Hopkins and Ms. Boehm will provide you with all of the latest information on federal employment law-related news and thoroughly explain their impact.
If you missed any of the recent FELTG webinars on the Biden Executive Orders, then hurry up and register. You have a lot to catch up on. If you already attended, this session will build on the last one with newer, updated guidance. In this 90-minute webinar, you will get the answers to all of your questions, such as:
Does OPM guidance address what to do if your CBAs were already renegotiated?
How have workplace protections changed for transgender employees?
How long are Performance Demonstration Periods supposed to be?
What has become of the OPM regulations implementing EO 13839?
Is progressive discipline mandatory now?
What changes if permissive bargaining is now mandatory?
Are there any restrictions on diversity training?
And you'll have the opportunity to ask your own questions, and get answers, in real time.
The federal workplace is undergoing a dramatic shift right now, and you can't afford to miss this training event.
Instructors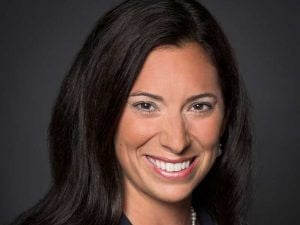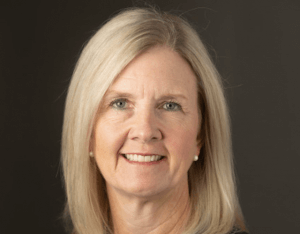 Pricing
Early Bird Tuition (price per webinar, payment required by March 29): $295
Standard Tuition (price per webinar, payment made March 30 or later) : $325
Remote working? Teleworker lines may be added to a main site registration for $50 per person, on a space-available basis.
Interested in registering more than 50 attendees? Contact FELTG for information about large group pricing.
Cancellation and No-show Policy for Registered Participants: Event held on Webex. Cancellations made after the cancel date on the registration form will not be refunded or given credit toward future courses. Pre-paid training using the "Pay Now" option will not be refunded or given credit toward future courses. No-shows will not be refunded or given credit toward future courses.