Oct
13
Tue
Virtual Training Event – Developing and Defending Discipline: Holding Federal Employees Accountable
Download Individual Registration Form
Event Description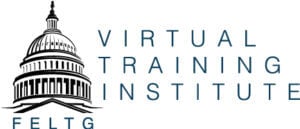 Holding federal employees accountable for performance and conduct is easier than you might think. Too many supervisors believe that an employee's protected activity (EEO complaints, whistleblower disclosures, or union activity) precludes the supervisor from initiating a suspension or removal, but that's just not true. During the COVID-19 pandemic, it's even more imperative your employees are doing the work they are assigned to do, and following all workplace rules along the way.
FELTG is here to make federal supervisors' and advisers' lives easier by clarifying those misconceptions while helping supervisors understand how to take defensible misconduct actions quickly and fairly – actions that withstand scrutiny on appeal by the MSPB, EEOC, or in grievance arbitration. Plus, if you have an under-performing employee working for you now, we will show you the steps to take to give the employee an opportunity to demonstrate acceptable performance, and how to determine whether the employee is successful or should be removed. In addition, we'll discuss how you can defend against allegations of discrimination and hostile work environment claims, and the role of the supervisor and advisor throughout the EEO process.
Join us for this three-day seminar and come away with the tools you need to hold your employees accountable, and defend every action you take.
The program runs from 12:00 – 4:30 eastern each day, with a break from 2:00 – 2:30, and when taken together days 1 & 2 meet OPM's mandatory training requirements for federal supervisors found at 5 CFR 412.202(b).
Download Individual Registration Form
---
---
Tuesday, October 13, 2020
Session 1: Accountability for Conduct and Performance, Part I
12:00 pm – 4:30 pm eastern (break from 2:00 – 2:30)
Presented by Deborah J. Hopkins, Attorney at Law, FELTG President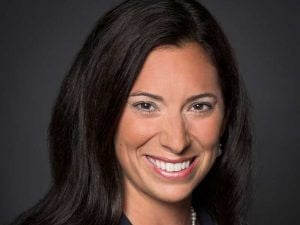 Course Description: This program begins with a discussion on the foundations of accountability and supervisory authority in the federal government. After learning to identify the differences between performance and conduct issues, the seminar will shift the focus to discipline and misconduct theory and practice. From emphasizing the five elements of misconduct, to explaining how an agency can defend its penalty and provide the employee with due process, to a discussion on discipline procedures and appeals, the attendee will receive a thorough education on properly – and legally – handling employee misconduct issues in the federal workplace.
Learning Objectives
Understand the differences between employee performance and misconduct issues
Identify the five elements that must be presents in every discipline case
Recognize the supervisor's and advisor's roles in disciplinary procedures and appeals
---
Wednesday, October 14, 2020
Session 2: Accountability for Conduct and Performance, Part II
12:00 pm – 4:30 pm eastern (break from 2:00 – 2:30)
Presented by Ann Boehm, Attorney at Law, FELTG Instructor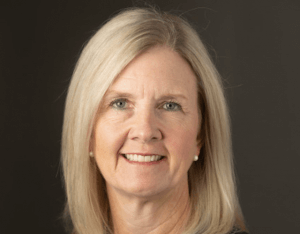 Course Description: This session begins with a focus on one of the most misunderstood areas of accountability: poor performance. The conversation includes the requirements to implement a performance demonstration period, initiating and completing a performance-based action, and determining the appropriate outcome after the employee has been given an opportunity to demonstrate acceptable performance. From there, the discussion turns to some tricky supervisory scenarios that become less intimidating after explanation: dealing with attendance issues, properly handling the absent employee, medical removals and dealing with union issues.
Learning Objectives
Understand the legally-required procedures to hold an employee accountable for poor performance
Identify and implement the procedures to deal with leave abuse
Acknowledge how dealing with employees in a bargaining unit is different than non-bargaining unit employees
---
Thursday, October 15, 2020
Session 3: Defending Against Discrimination Complaints: The Supervisor's Role in EEO
12:00 pm – 4:30 pm eastern (break from 2:00 – 2:30)
Presented by Katherine Atkinson, Attorney at Law, FELTG Instructor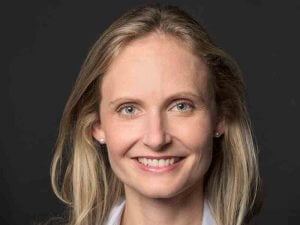 Course Description: One of the most intimidating experiences for a federal supervisor is being named in an EEO complaint. Yet, if you are a supervisor for any length of time, there's a good chance it will happen. This session helps to clarify the federal EEO process so supervisors understand how defend against allegations of discrimination. After an explanation of the protected EEO categories, we'll cover what to do – and what not to do – if you're a Responding Management Official in a complaint, and what happens if you're called as an EEO witness. From there, the program will cover the theories of discrimination, and will provide you with the tools you need to prove your workplace actions were legitimate and non-discriminatory. You'll sleep better at night after attending this session!
Learning Objectives
Identify the theories of discrimination in the federal workplace
Recognize the situations where a employees need reasonable accommodation – and your role in the process
Understand how to successfully defend against allegations of harassment and discrimination
---
---
Pricing
Early Bird Tuition (register by September 30):
3 days = $1015
2 days = $700
1 day = $370
Standard Tuition (register October 1-15):
3 days = $1045
2 days = $730
1 day = $400
Seminar registration includes a PDF copy of the program materials, plus a hard copy of the textbook UnCivil Servant: Holding Employees Accountable for Performance and Conduct, 5th ed., by Wiley and Hopkins. In order to receive the textbook by the training date, please register by September 30 and provide a shipping address. Registrations received after September 30 will also receive a textbook, but materials are not guaranteed to arrive by the training date.
Event FAQs
Can I attend Virtual Training from my government computer?

FELTG uses Webex for this Virtual Training Institute event. Many government computers and systems allow Webex access. If for some reason your firewall will not allow access, you're welcome to use your personal email address to register, and to attend the sessions from your personal device.

Can I earn CLE credits for this class?

CLE applications are the responsibility of each attendee; FELTG does not apply for the credits on behalf of attendees.  If you are seeking CLE credit, attendees may use the materials provided by FELTG in submission to your state bar. Attendees may also request a certificate of completion which will contain the number of training hours attended.

Can I share my access link with co-workers?

No. Registration for this event is per individual, and access links may not be shared. Each link may only be used by one person.

Can I register a teleworker?

This event is individual registration, so the cost is the same whether the person is teleworking or in an agency facility.
How do I receive a group rate discount?

Group rates are available for agencies registering 10 or more individuals for the full event. Group discounts are available through September 30.
Webinar Series – FELTG's Fall 2020 Webinars
Oct 13 @ 1:00 pm – 2:00 pm
Instructors
Deborah Hopkins, Ann Boehm, Katherine Atkinson, Meghan Droste, Bob Woods, Barbara Haga, Joe Schimansky
Series Description
These are demanding times. Even if your agency isn't laser-focused on pandemic-related efforts, it is most certainly challenged to meet its mission while managing the burdens and stresses of a workplace changed by the coronavirus crisis.
Meanwhile, new issues arise that make navigating the complex and always-changing landscape of federal employment law even more difficult.
FELTG's fall webinar series provides an opportunity to re-center your efforts, while you re-educate yourself on key legal concepts impacting today's federal workplace.
Over eight 60-minute webinars, FELTG's experienced and knowledgeable instructors provide support on everything from harassment to age discrimination, from medical removals to the new Federal Employee Paid Leave Act, from performance and disciplinary documents to whistleblower reprisal, as well as legal updates and recent case law involving EEO and labor relations. Register now for one, a few, or all of the courses in the series.
Sessions will be held on Tuesdays from 1:00 – 2:00 p.m. ET. Click on any webinar title for a full description.
Price
Early Bird Tuition: $240 per site, per webinar (payment required by October 3)
Standard Tuition: $270 per site, per webinar (payments made October 4 or later)
Register for all eight webinars by October 3 and pay only $1825!
Teleworkers may be added to a main site registration for $40 per teleworker, on a space-available basis. Have a bunch of teleworkers? Contact FELTG for group discounts.