Description
That Nov. 22 date has passed. And your backlog of requests for exemptions to the Biden Administration's vaccination requirement is likely to continue to grow.
Reasonable accommodation can be challenging during normal times. But there remain many unanswered questions about employees seeking vaccination exemptions for or disability or religious reasons. In this 90-minute webinar, Attorney at Law and FELTG Instructor Katherine Atkinson provides guidance for those challenges and answers questions, such as:
What medical conditions that qualify as disabilities under the ADA could exempt an employee from the vaccination mandate?
When can you question the sincerity of an employee's espoused religious belief?
What if the employee seeking a religious accommodation has a letter from his church?
How does the undue hardship analysis relate to allowing unvaccinated employees to work from home full-time?
Get the answers to these questions – and your questions – BEFORE you become too overwhelmed with exemption requests.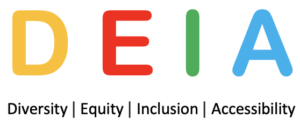 Recorded
11/17/21
Instructors