Description
If one of your agency's employees had a mental health crisis in the workplace, would you know what to do? And considering most employees are still working remotely, how would you even know?
Almost 18 percent of all adults have a mental illness diagnosis at some point in their lives. The COVID-19 pandemic has exacerbated the ongoing mental health crisis in this country. Earlier this year, OPM released a memo on the importance of mental health and the well-being of Federal employees: "Awareness of mental health supports for Federal employees is an important element of protecting employee well-being and sustaining a high performing Federal workforce."
This virtual training program will provide highly practical guidance and straight-forward advice on dealing with the very unique challenges you face at this time. Licensed Clinical Social Work Shana Palmieri will de-stigmatize the truth about "mental illness" and will explain the impact various mental health conditions have on individuals, and those they work with. She'll also provide strategies for effectively supervising and managing employees with these conditions, even as they work remotely.Ms. Palmieri will answer challenging questions, such as:
What do you do if you suspect a mental health crisis and the employee won't answer his phone?
How do you provide constructive criticism to someone who exhibits narcissistic behavior?
If you suspect that one of your employees has a mental impairment, what can you do beyond directing them to EAP?
What are the symptoms of a personality disorder?
Attendees will learn how to walk the tenuous line between providing accommodations and support for a mental health condition and holding employees accountable for their work performance. Attend this timely virtual training event and learn strategies to:
Improve performance and success for employees with mental health conditions.
Communicate effectively with all employees.
Successfully accommodate employees with behavioral health conditions.
Set appropriate boundaries and expectations in the workplace.
Handle a crisis or outburst in the workplace.
This class focuses on the practical and clinical side of managing employees with behavioral health conditions, rather than the legal side.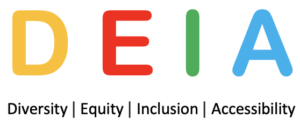 Recorded
12/9/21
Instructors