Description
EEO law protects employees from reprisal based on EEO activity, and retaliation is asserted in almost 45 percent of EEO complaints.
Think about that as you process the numerous religious and reasonable accommodation requests for exceptions to the vaccine mandate coming across your desk. Those requests are a protected EEO activity. The EEOC is concerned enough about retaliation in pandemic-related situations that it recently published guidance on the topic.
In this 75-minute webinar, FELTG Instructor Katherine Atkinson will walk you through the details of the EEOC guidance, discuss the various forms of EEO reprisal and why it's the most common category in discrimination findings, and provide important guidance on what can be done to limit retaliation from happening at your agency.
This is an important  area of focus in federal employee statutory protections, especially as it involves highly-charged emotional and political issues. Whether you're an attorney, LER specialist, EEO specialist, or supervisor, you can't afford to miss this event.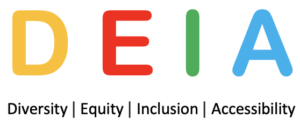 This webinar meets the President's mandate to provide training on diversity, equity, inclusion and accessibility in the Federal workplace.
Recorded
1/19/22
Instructors