By Dan Gephart, January 19, 2021
This is the second article in our Transition Talk series, where members of the FELTG Faculty share their advice on how to best work with presidential appointments and thrive under a new Administration. See our previous article in the series: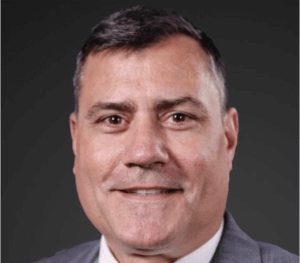 When Congress created the Office of the Director of National Intelligence, Scott Boehm (pictured above) trudged up to CIA Headquarters and asked for a job in the Office of Inspector General. "And they were dumb enough to hire me," he recalls.
The Inspector General who hired Scott was new to the IG world, as well as to intelligence work, and working for the federal government, for that matter. But what he did have was intelligence – a lot of it.
So Scott's first priority was getting the IG trained as quickly as possible. First, he focused on "all the arcane personnel law." [Deb note: Hey, Scott – some of us around here actually like that stuff!] Then he explained how to plan for what an IG Office should examine on an annual basis. And, finally, he provided an overview of acquisition oversight. "Every presidential appointee will have to eventually deal with acquisition issues and contracting and how to stay out of trouble with the Antideficiency Act," Scott said.
FELTG understands the challenges and changes that will be impacting your job. We've developed several programs that we'll be presenting over the next few months to help you navigate the transition. As Deb mentioned above, this Thursday we begin our Toolkit for a New Administration: Essential Skills and Knowledge for Federal Supervisors, Managers, and Leaders webinar series. You can register for each webinar individually, or attend all three. These are the three 60-minute webinars we're offering:
Scott has 32 years of Department of Defense (DoD) and Intelligence Community leadership experience, including 19 years with Federal Offices of Inspectors General (OIG), before joining the FELTG Faculty. He is a Certified Inspector General and a member of the Board of Directors of The Association of Inspectors General. He has had plenty of experience working with political appointees.
DG: What is the best advice you have ever given — or would like to have given — to a presidential appointee?
SB: Be a leader. Presidential appointees can outsource EVERYTHING but leadership. They need to understand that they are not always going to get what they want, like in the corporate world, because of oversight and checks and balances between the branches of the Federal government. They need to EMBRACE oversight. They need to actually ask for their OIG to examine their new office and its internal controls to make it as efficient and effective as possible. And here's the greatest thing about that: If they take over an office that is underperforming, they can ask for IG advice and actually improve performance and come out a hero. Yet the vast majority of appointees treat the OIG as a leper colony. Leaders need to have integrity, accountability, empathy and humility.
DG: What is the most important skill necessary to survive and thrive in a new administration?
SB: Leadership. When you come into your new office, don't make any changes until you examine what is working and what is not working. This usually takes several months. Take the Strategic Planning Course I facilitate because it will teach you how to analyze what your authorities are, what your mission is, and what your personnel skill sets and budget should look like to execute that mission given your authorities. If you don't do strategic planning immediately after taking over your appointment in a new Administration, you won't be able to assess where your new office currently is and where it needs to go to improve its efficiency and effectiveness and accomplish its mission – you know, the reason why it was created in the first place.
Scott Boehm will present the half-day virtual trainings An OIG Guide to Annual Planning and Benchmarking for Best Practices on January 27 and Strategic Planning for Federal, State, and Local Offices of Inspectors General on March 24. Scott is also available to provide training to your agency. He specializes in OIG strategic planning, annual planning, stakeholder outreach, benchmarking, metrics development, and measuring savings and return on investment for inspections, evaluations and performance audits. If you're interested in bringing Scott Boehm to your agency for training, email Gephart@FELTG.com