Employee Relations Training Courses

Attorneys, HR/ER/LR Specialists and EEO practitioners will benefit from FELTG's Employee Relations onsite training courses. Designed to provide practical guidance to help agency employees successfully navigate the world of the Merit Systems Protection Board (MSPB) and related HR topics, these courses offer training on the most current, relevant performance, conduct, and leave topics that impact federal agencies, including how to comply with President Trump's Executive Orders as they pertain to performance management, plus new leave regulations, reasonable accommodation, and more.
---
ER-1: Fundamentals of MSPB: Nuts & Bolts (1 day)
This one-day training provides a detailed overview of the Merit Systems Protection Board and how it works, how the Board's lack of quorum impacts case processing, and how to navigate the MSPB appeal process. This course is an excellent introduction for those new to the field, as well as those trying to align their actions and policies with new laws, regulations, and executive orders.
Course Topics: The foundations of accountability; basic principles of performance; basic principles of conduct actions; successfully navigating the Board's appeal process; responding to affirmative defenses (allegations of whistleblower reprisal or civil rights discrimination).
---
ER-2: Misconduct-Based Actions (1 day)
This one-day training will explain the statutory bases for disciplinary actions, including the Civil Service Reform Act and the Department of Veterans Affairs Accountability and Whistleblower Protection Act. From there the class will discuss the step-by-step process required to take a successful and defensible misconduct-based action, including evidence necessary to support a penalty selection, due process, and alternatives to traditional discipline.
Course Topics: The Five Essential Elements of disciplinary cases; burdens of proof; penalty selection and defense; MSPB's power to mitigate a penalty; the comparator employee dilemma; the over-arching power of progressive discipline.
---
ER-3: Unacceptable Performance-Based Actions (1 day)
When it comes to poor performance, the one action you can't afford to take is not taking action. Yet, when you do take a performance-based action, there are limitless mistakes that can trip you up and result in lost appeals. Participants will learn how to avoid those routine mistakes, handle minimally successful ratings, address post-performance demonstration period poor performance, and much more.
Course Topics: Elements of performance cases; burdens of proof; drafting a defensible performance standard; implementing an opportunity period to demonstrate acceptable performance (formerly a PIP); accommodating disability-related performance problems; top mistakes agencies routinely make; how to remove a poor performer in 31 days.
---
ER-4: Absence Management: Controlling Leave Use & Abuse (1-2 days)
Is there a more maddening or confusing element of workplace management than navigating the alphabet soup of employee leave – AWOL, LWOP, FMLA, etc.? Whether you're an HR professional, employee relations practitioner, EEO specialist, supervisor, or agency counsel, you have undoubtedly faced a leave-related challenge. During your tenure. This one- or two-day class will cover all types of leave and leave entitlements, ensuring you know when to say "yes" and when you can legally say "no" to a leave request. Participants will leave with the knowledge and skills to deal with any leave situation, whether it's handling an ADA reasonable accommodation request for leave or taking a Medical Inability to Perform removal.
Course Topics: Types of leave and leave entitlements; overviews of the Family and Medical Leave Act; Leave Without Pay; AWOL; the latest details on paid family leave; leave stacking; leave as a reasonable accommodation under the Americans with Disabilities Act; leave as religious accommodation; leave abuse; alternative, modified and compressed work schedules; excessive absences; non-disciplinary medical removals.
---
ER-5: FMLA Law & Policy (1 day)
Even though the Family and Medical Leave Act has been around for more than 25 years, there are still significant numbers of questions about certain aspects of the law and OPM's regulations – particularly regarding the differences between the provisions that relate to federal employees, which notice requirements are enforceable, what medical certification should contain, and what rights a federal employee has to challenge a FMLA determination. Let FELTG guide you to a working knowledge of this confusing and sometimes confounding law.
Course Topics: Federal sector FMLA basics; military family leave; serious health condition developments; medical certification issues; managing intermittent FMLA leave; discipline, FMLA and the under-performer; employee notice issues.
---
ER-6: MSPB Charges & Penalties (1-2 days)
Selecting the right charges and choosing a defensible penalty is a crucial part of the disciplinary process. FELTG is here to make sure you have the tools you need to make the right decision in employee discipline. This one- or two-day course will cover everything from the differences between charges and specifications, to drafting the proposal letter, to the consistency of penalty quagmire. If you're a law enforcement agency, this course will include content on the disciplinary process for LEOs. 
Course Topics: Types of charges; parts of a charge; proposing and deciding officials; proving the difficult "intent" charge element; charge drafting; MSPB and Federal Circuit lead cases in penalty determination; charging down and proving up; defending a penalty as reasonable; case law update.
---
ER-7: Drafting Legally-Sufficient Discipline & Performance Documents (1 day)
Legal writing in federal sector employment law is a specialized craft. FELTG will help you sharpen the skills you need to produce effective, defensible, legally sound discipline and performance documents. Attend this one-day training to ensure that your cases are not lost because of poorly or ambiguously written documents.
Course Topics: The foundations of the civil service; accountability for misconduct; discipline fundamentals and nexus; major options to discipline; probationary employees; misconduct v. unacceptable performance; the five elements of discipline; the procedures of discipline and appeal; drafting proposal notices, decision letters, performance standards and Performance Demonstration Period implementation letters.
---
ER-8: Conducting Effective Misconduct Investigations (2-3 days)
So, you've been told there's potential misconduct among the ranks at your agency, and you've been tasked with performing an administrative investigation. Where do you begin? This thorough two- to three-day training will offer an overview of the substantive law followed by the practical skills needed to conduct the investigation. Attendees will learn procedures and best practices from planning the investigation to interviewing witnesses, assessing evidence, and testifying at hearing.
Course Topics: The principles of misconduct in the federal government; the five elements of discipline; impartiality as an investigator; collecting penalty evidence; criminal v. tort activity in the federal workplace; necessary evidence;  fact-finding; employee legal rights during an investigation; Privacy Act considerations; interviewing difficult witnesses; assessing truthfulness; testifying at hearing.
---
ER-9: MSPB Law and Practice Under the VA Accountability and Whistleblower Protection Act (1-3 days)
In June 2017, Congress passed the VA Accountability and Whistleblower Protection Act, which drastically changed the misconduct and performance accountability procedures for employees in the Department of Veterans' Affairs. As a result, over 40 years of case law and legal precedent has been impacted. This program provides a top-to-bottom approach covering MSPB-related matters as impacted by the new law.
Course Topics: The principles of misconduct and poor performance in the federal government; supervisory authority and employee rights; discipline procedures and appeals; streamlined performance procedures; burdens of proof in misconduct and performance cases; the impact of the Executive Orders on the VA; MSPB litigation vs. arbitration.
---
ER-10: Advanced Employee Relations (3 days)
Being a federal sector Employee Relations Specialist is a tough job. It's great to know the basics, but the basics don't always help you when you're facing challenging situations. That's when you realize that there is much more to learn. This three-day seminar, interspersed with practical workshops, immerses attendees in training on difficult topics such as figuring out FMLA leave, writing measurable performance criteria, and dealing with technology-related misconduct.
Day 1: Leave and Attendance: Administering leave, with particular emphasis on sick leave, LWOP, and FMLA. Detailed review of sick leave provisions including authorized purposes for use of sick leave, limitations on use of sick leave for family care and bereavement, eligibility to use leave for care, notice requirements, acceptable documentation. Management actions to control use of leave and abuse of sick leave. Detailed review of FMLA provisions including eligibility to invoke FMLA, entitlement, coverage of family members, administration and notice requirements. Acceptable medical documentation under FMLA, definition of serious health condition. Substitution of paid leave. Discipline tied to FMLA. LWOP – when LWOP is mandatory, limits on granting LWOP, employee status while on extended LWOP. Issues related to annual leave and leave transfer, other leave entitlements.
Day 2: Performance Management: Managing performance from system establishment to conducting annual appraisals to taking actions linked to performance. GEAR initiative and other efforts focused on modifying Federal performance management system. Requirements for performance plans, including design of agency systems, rating schemes, and procedures for conducting appraisals. Linkage between appraisal and other personnel management decisions, including reduction-in-force and within-grade increases. Writing effective and measurable performance criteria that will withstand third-party review, including a workshop where participants will do an in-depth review of performance plans. Requirements for successful performance-based actions – from drafting a Performance Demonstration Period notice that will withstand scrutiny to conducting a bona fide DP to ensuring that due process is met in effecting an action on unacceptable performance.
Day 3: Misconduct and Other Related Issues: Implementation of a successful disciplinary program – delegation of authority, role of advisors, warnings and cautions, use of administrative leave. Nexus. Dealing with comparators in determining a penalty. Involuntary actions – resignations and retirements. Ordering and Offering medical examinations. Specific disciplinary situations: handling situations when an employee is unable to perform including excessive leave, disability retirement, separation disability; conduct unbecoming; failure to meet conditions of employment.
Upcoming Labor Relations Training Events
---
Nov
2
Mon
Precedents Broken: The New Future of Collective Bargaining
Nov 2 @ 1:00 pm – 2:00 pm
Download Individual Registration Form
Instructor
Program Description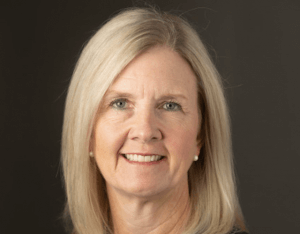 The Federal Labor Relations Authority recently issued three precedent-breaking general guidance decisions that will profoundly alter federal union collective bargaining rights. What do these decisions hold? How specifically do they change the negotiating world for management and unions? And why issue general guidance decisions now, just before an election?
Join Attorney at Law and FELTG Instructor Ann Boehm for a 60-minute webinar as she dissects what these decisions mean for agencies, and what steps officials should be taking right now in light of these stunning rulings. Beginning in 2018 and continuing today, Labor Relations hasn't seen this much action in decades.
Attendees will learn how to:
Explain the standard for triggering a duty to bargain over impact and implementation.
Determine whether agencies have an obligation to midterm bargaining.
Clarify how these decisions impact the use of zipper clauses.
Price
Early Bird Tuition (payment required by October 21, 2020):

1 line: $170
2-5 lines: $255
6-9 lines: $330
10-15 lines: $415
16-20 lines: $495

Standard Tuition (payment made October 22, 2020 or later):

1 line: $195
2-5 lines: $290
6-9 lines: $370
10-15 lines: $460
16-20 lines: $545
Additional teleworkers may be added for $40 each, if space is available.
Cancellation and No-show Policy for Registered Participants: Cancellations made after the cancel date on the registration form will not be refunded or given credit toward future courses. Pre-paid training using the "Pay Now" option will not be refunded or given credit toward future courses. No-shows will not be refunded or given credit toward future courses.
Nov
3
Tue
Webinar Series – FELTG's Fall 2020 Webinars
Nov 3 @ 1:00 pm – 2:00 pm
Instructors
Deborah Hopkins, Ann Boehm, Katherine Atkinson, Meghan Droste, Bob Woods, Barbara Haga, Joe Schimansky
Series Description
These are demanding times. Even if your agency isn't laser-focused on pandemic-related efforts, it is most certainly challenged to meet its mission while managing the burdens and stresses of a workplace changed by the coronavirus crisis.
Meanwhile, new issues arise that make navigating the complex and always-changing landscape of federal employment law even more difficult.
FELTG's fall webinar series provides an opportunity to re-center your efforts, while you re-educate yourself on key legal concepts impacting today's federal workplace.
Over eight 60-minute webinars, FELTG's experienced and knowledgeable instructors provide support on everything from harassment to age discrimination, from medical removals to the new Federal Employee Paid Leave Act, from performance and disciplinary documents to whistleblower reprisal, as well as legal updates and recent case law involving EEO and labor relations. Register now for one, a few, or all of the courses in the series.
Sessions will be held on Tuesdays from 1:00 – 2:00 p.m. ET. Click on any webinar title for a full description.
Price
Early Bird Tuition: $240 per site, per webinar (payment required by October 3)
Standard Tuition: $270 per site, per webinar (payments made October 4 or later)
Register for all eight webinars by October 3 and pay only $1825!
Teleworkers may be added to a main site registration for $40 per teleworker, on a space-available basis. Have a bunch of teleworkers? Contact FELTG for group discounts.
Subscribe to our monthly newsletter
---