Employee Relations Training Courses

Attorneys, HR/ER/LR Specialists and EEO practitioners will benefit from FELTG's Employee Relations onsite training courses. Designed to provide practical guidance to help agency employees successfully navigate the world of the Merit Systems Protection Board (MSPB) and related HR topics, these courses offer training on the most current, relevant performance, conduct, and leave topics that impact federal agencies, including how to comply with President Biden's Executive Order on Protecting the Federal Workforce and the Federal Circuit decision in Santos v. NASA.
---
ER-1: Fundamentals of MSPB: Nuts & Bolts (1 day)
This one-day training provides a detailed overview of the Merit Systems Protection Board and how it works, and how to navigate the MSPB appeal process. This course is an excellent introduction for those new to the field, as well as those trying to align their actions and policies with new laws, regulations, and President Biden's executive orders.
Course Topics: The foundations of accountability; basic principles of performance; basic principles of conduct actions; successfully navigating the Board's appeal process; responding to affirmative defenses (allegations of whistleblower reprisal or civil rights discrimination).
---
ER-2: Misconduct-Based Actions (1 day)
This one-day training will explain the statutory bases for disciplinary actions, including the Civil Service Reform Act and the Department of Veterans Affairs Accountability and Whistleblower Protection Act. From there the class will discuss the step-by-step process required to take a successful and defensible misconduct-based action, including evidence necessary to support a penalty selection, due process, and alternatives to traditional discipline.
Course Topics: The Five Essential Elements of disciplinary cases; burdens of proof; penalty selection and defense; MSPB's power to mitigate a penalty; the comparator employee dilemma; the over-arching power of progressive discipline.
---
ER-3: Unacceptable Performance-Based Actions (1 day)
When it comes to poor performance, the one action you can't afford to take is not taking action. Yet, when you do take a performance-based action, there are limitless mistakes that can trip you up and result in lost appeals. Participants will learn how to avoid those routine mistakes, handle minimally successful ratings, and address post-performance demonstration period poor performance. This course includes discussion on how to comply with the Federal Circuit's decision requiring agencies to have substantial evidence of an employee's poor performance before putting the employee on a PIP.
Course Topics: Elements of performance cases; burdens of proof; drafting a defensible performance standard; implementing an opportunity period to demonstrate acceptable performance (formerly a PIP); accommodating disability-related performance problems; top mistakes agencies routinely make; how to remove a poor performer in 31 days.
---
ER-4: Absence Management: Controlling Leave Use & Abuse (1-2 days)
Is there a more maddening or confusing element of workplace management than navigating the alphabet soup of employee leave – AWOL, LWOP, FMLA, etc.? Whether you're an HR professional, employee relations practitioner, EEO specialist, supervisor, or agency counsel, you have undoubtedly faced a leave-related challenge during your tenure. This one- or two-day class will cover all types of leave and leave entitlements, ensuring you know when to say "yes" and when you can legally say "no" to a leave request. Participants will leave with the knowledge and skills to deal with any leave situation, whether it's handling an ADA reasonable accommodation request for leave or taking a Medical Inability to Perform removal.
Course Topics: Types of leave and leave entitlements; overviews of the Family and Medical Leave Act; Leave Without Pay; AWOL; the latest details on paid family leave; leave stacking; leave as a reasonable accommodation under the Americans with Disabilities Act; leave as religious accommodation; leave abuse; alternative, modified and compressed work schedules; excessive absences; non-disciplinary medical removals.
---
ER-5: FMLA Law & Policy (1 day)
Even though the Family and Medical Leave Act has been around for more than 25 years, there are still significant numbers of questions about certain aspects of the law and OPM's regulations – particularly regarding the differences between the provisions that relate to federal employees, which notice requirements are enforceable, what medical certification should contain, and what rights a federal employee has to challenge a FMLA determination. Let FELTG guide you to a working knowledge of this confusing and sometimes confounding law.
Course Topics: Federal sector FMLA basics; military family leave; serious health condition developments; medical certification issues; managing intermittent FMLA leave; discipline, FMLA and the under-performer; employee notice issues.
---
ER-6: MSPB Charges & Penalties (1-2 days)
Selecting the right charges and choosing a defensible penalty is a crucial part of the disciplinary process. FELTG is here to make sure you have the tools you need to make the right decision in employee discipline. This one- or two-day course will cover everything from the differences between charges and specifications, to drafting the proposal letter, to the consistency of penalty quagmire. If you're a law enforcement agency, this course will include content on the disciplinary process for LEOs. 
Course Topics: Types of charges; parts of a charge; proposing and deciding officials; proving the difficult "intent" charge element; charge drafting; MSPB and Federal Circuit lead cases in penalty determination; charging down and proving up; defending a penalty as reasonable; case law update.
---
ER-7: Drafting Legally-Sufficient Discipline & Performance Documents (1 day)
Legal writing in federal sector employment law is a specialized craft. FELTG will help you sharpen the skills you need to produce effective, defensible, legally sound discipline and performance documents. Attend this one-day training to ensure that your cases are not lost because of poorly or ambiguously written documents.
Course Topics: The foundations of the civil service; accountability for misconduct; discipline fundamentals and nexus; major options to discipline; probationary employees; misconduct v. unacceptable performance; the five elements of discipline; the procedures of discipline and appeal; drafting proposal notices, decision letters, performance standards and Performance Demonstration Period implementation letters.
---
ER-8: Conducting Effective Misconduct Investigations (2-3 days)
So, you've been told there's potential misconduct among the ranks at your agency, and you've been tasked with performing an administrative investigation. Where do you begin? This thorough two- to three-day training will offer an overview of the substantive law followed by the practical skills needed to conduct the investigation. Attendees will learn procedures and best practices from planning the investigation to interviewing witnesses, assessing evidence, and testifying at hearing.
Course Topics: The principles of misconduct in the federal government; the five elements of discipline; impartiality as an investigator; collecting penalty evidence; criminal v. tort activity in the federal workplace; necessary evidence;  fact-finding; employee legal rights during an investigation; Privacy Act considerations; interviewing difficult witnesses; assessing truthfulness; testifying at hearing.
---
ER-9: MSPB Law and Practice Under the VA Accountability and Whistleblower Protection Act (1-3 days)
In June 2017, Congress passed the VA Accountability and Whistleblower Protection Act, which drastically changed the misconduct and performance accountability procedures for employees in the Department of Veterans' Affairs. As a result, over 40 years of case law and legal precedent has been impacted. This program provides a top-to-bottom approach covering MSPB-related matters as impacted by the new law.
Course Topics: The principles of misconduct and poor performance in the federal government; supervisory authority and employee rights; discipline procedures and appeals; streamlined performance procedures; burdens of proof in misconduct and performance cases; the impact of the Executive Orders on the VA; MSPB litigation vs. arbitration.
---
ER-10: Advanced Employee Relations (3 days)
Being a federal sector Employee Relations Specialist is a tough job. It's great to know the basics, but the basics don't always help you when you're facing challenging situations. That's when you realize that there is much more to learn. This three-day seminar, interspersed with practical workshops, immerses attendees in training on difficult topics such as figuring out FMLA leave, writing measurable performance criteria, and dealing with technology-related misconduct.
Day 1: Leave and Attendance: Administering leave, with particular emphasis on sick leave, LWOP, and FMLA. Detailed review of sick leave provisions including authorized purposes for use of sick leave, limitations on use of sick leave for family care and bereavement, eligibility to use leave for care, notice requirements, acceptable documentation. Management actions to control use of leave and abuse of sick leave. Detailed review of FMLA provisions including eligibility to invoke FMLA, entitlement, coverage of family members, administration and notice requirements. Acceptable medical documentation under FMLA, definition of serious health condition. Substitution of paid leave. Discipline tied to FMLA. LWOP – when LWOP is mandatory, limits on granting LWOP, employee status while on extended LWOP. Issues related to annual leave and leave transfer, other leave entitlements.
Day 2: Performance Management: Managing performance from system establishment to conducting annual appraisals to taking actions linked to performance. GEAR initiative and other efforts focused on modifying Federal performance management system. Requirements for performance plans, including design of agency systems, rating schemes, and procedures for conducting appraisals. Linkage between appraisal and other personnel management decisions, including reduction-in-force and within-grade increases. Writing effective and measurable performance criteria that will withstand third-party review, including a workshop where participants will do an in-depth review of performance plans. Requirements for successful performance-based actions – from drafting a Performance Demonstration Period notice that will withstand scrutiny to conducting a bona fide DP to ensuring that due process is met in effecting an action on unacceptable performance.
Day 3: Misconduct and Other Related Issues: Implementation of a successful disciplinary program – delegation of authority, role of advisors, warnings and cautions, use of administrative leave. Nexus. Dealing with comparators in determining a penalty. Involuntary actions – resignations and retirements. Ordering and Offering medical examinations. Specific disciplinary situations: handling situations when an employee is unable to perform including excessive leave, disability retirement, separation disability; conduct unbecoming; failure to meet conditions of employment.
Upcoming Labor Relations Training Events
---
May
6
Mon
Virtual Training Event – FLRA Law Week
Course Description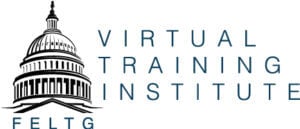 Official time. Bargaining topics. Negotiation timeframes. Meetings. Union responsibilities. Management rights.
Anyone who has worked in Federal labor relations for any amount of time knows that it's an always-changing and ever-challenging field. It's absolutely necessary to continually update and refresh your knowledge and skills. So why not get that important training from two instructors with a combined 40 years of experience working at the Federal Labor Relations Authority and even more years of experience in the federal employment law world?
This training will bring you up to speed on where the current law stands, and share best practices on how to effectively navigate it in your day-to-day work, whether you're a labor attorney, labor relations specialist or union representative.
FLRA Law Week provides attendees with a firm foundation of the historical perspective and precedence of FLRA decisions, as well as a strategy for taking advantage of any new approaches that are coming out of the FLRA.
There's no other place where you can get in-depth guidance on hot-button LR issues to guide you through this dynamic time. So join us for this class May 6-10, where the entire world of Federal labor relations will be discussed.
Daily Agenda
Monday, May 6
Basic Management and Employee Rights: An overview of the Federal Service Labor-Management Relations Statute; the current status of Executive Orders 13836 and 13837; fundamental employee, union, and management rights; bargaining unit definition; the union organizer's role; information requests; official time.
Tuesday, May 7
Labor Relations Meetings and Bargaining: More on official time; formal discussions; union representative rights; the collective bargaining process; the three categories of bargaining: mandatory, permissive, and prohibited; introduction to negotiability.
Wednesday, May 8
Unfair Labor Practices and Negotiability: Employee rights vs. Management rights; the anatomy of an Unfair Labor Practice; an overview of the Federal Services Impasse Panel; negotiability appeals.
Thursday, May 9
The Psychology of Bargaining, Plus Grievances and Emerging Issues: Selecting a bargaining strategy; interest based bargaining as compared to hard ball bargaining; grievances; exceptions to arbitration awards.
Friday, May 10
Understanding the FSIP and Arbitration: Panel members, FSIP procedures, recent FSIP developments, the arbitration process overview; binding the arbitrator; how federal government arbitration is different from private sector arbitration and appeals; educating the arbitrator.
Date and Time
May 6 – 10, 2024
12:30 – 4:30 pm ET each day (with a 30-minute break)
Instructors
Download Individual Registration Form
Pricing
Most people attend the full training week, but you may opt out of any days you don't plan to attend.
Early Bird Tuition (register by April 19):
5 days = $1695
4 days = $1465
3 days = $1095
2 days = $825
1 day = $495
Standard Tuition (register April 20 and later):
5 days = $1795
4 days = $1565
3 days = $1195
2 days = $925
1 day = $595
Event FAQs
Can I attend Virtual Training from my government computer?

FELTG uses Zoom for this Virtual Training Institute event. Many government computers and systems allow Zoom access. If for some reason your firewall will not allow access, you're welcome to use your personal email address to register, and to attend the sessions from your personal device.

Can I earn CLE credits for this class?

CLE applications are the responsibility of each attendee; FELTG does not apply for the credits on behalf of attendees.  If you are seeking CLE credit, attendees may use the materials provided by FELTG in submission to your state bar. Attendees may also request a certificate of completion which will contain the number of training hours attended.

Can I share my access link with co-workers?

No. Registration for this event is per individual, and access links may not be shared. Each link may only be used by one person. No split registrations.

Can I register a teleworker?

This event is individual registration, so the cost is the same whether the person is teleworking or in an agency facility.

How do I receive a group rate discount?

Group rates are available for agencies registering 10 or more individuals for the full event. Group discounts are available through April 19.
Subscribe to our monthly newsletter
---