Leadership Training Courses

Leading isn't the same thing as supervising. FELTG's Leadership and Team Effectiveness courses focus on leadership development to empower your agency's employees to generate results and help fulfill your organization's mission. All of FELTG's Leadership and Team Effectiveness courses – and several of our Supervisory Training Courses – align with the Office of Personnel Management's Executive Core Qualifications. The ECQs are required for entry to the Senior Executive Service and are used by many departments and agencies in selection, performance management, and leadership development for management and executive positions.
To find out how these courses align with OPM ECQs, click here.
---
LD-1: Comprehensive Toolkit for Leadership Success (1 day)
If you only have one day to stock up your leadership toolkit, this is it. Equip yourself with the knowledge, skills, behaviors, and confidence you need to lead with excellence. This training is for individuals of all levels but can be targeted to specific groups. Dr. Anthony Marchese will share research-inspired best practices and a practice-driven approach to increasing leadership effectiveness. The training will focus on several competencies, including developing others, team building, management, and leveraging diversity. Specific content areas can be emphasized or focused on depending on the agency's needs.
Course Topics: Assessments; an easy-to-remember framework for managing difficult conversations with employees; strategies for cultivating high-performing teams; recommendations to increase your influence within your agency; four content areas – Leading Myself, Leading Others, Leading Teams, Leading the Agency.
---
LD-2: Effectively Managing and Communicating With Employees (1-2 days)
This course is built upon the premise that a one-size-fits-all approach to managing others is ineffective. Drawing upon the latest research and best practices in behavioral science, communication, team effectiveness, and generational studies, Effectively Managing and Communicating with Employees provides federal supervisors with relevant insight and practical strategies to ensure that they are managing for success. Using realistic agency scenarios, participants will learn how to understand and leverage individual differences to develop a meaningful management methodology that is targeted to the needs of their employees and those of the agency.
Course Topics: Managing vs. leading; identifying and honing your supervisory skills; managing difficult employee personality types; managing a multigenerational workforce; managing a mobile workforce; using structured communication with your employees; conflict resolution skills; utilizing a team-based approach in the federal government.
---
LD-3: Mentoring Matters (1 day)
The Office of Personnel Management has been a champion of mentoring programs across the government because it sees mentors as instrumental in maximizing learning and development and improving employee retention. We here at FELTG agree. This one-day seminar will provide a comprehensive overview of mentoring, include guidance for improving the mentoring program at your agency, and show you how to utilize mentorship skills in leadership roles.
Course Topics: What mentoring is and what it isn't; make sense of mentoring myths, understanding and leveraging generational differences; assessing different types of mentoring; exploring mentoring best practices; developing and implementing a mentoring program at your agency. 
---
LD-4: Influencing for Results (1 day)
High performance and communication effectiveness are inextricably linked. Attend this class to take your communication skills to the next level, and develop those competencies – partnering, influencing and negotiating, and political savvy – that are absolutely critical to your success in the federal workplace.
Course Topics: Ingredients of influence; how to persuade through spoken, written, and non-verbal communication and hands-on experience; delivering a variety of messages to peers within a safe, accepting, and supportive learning environment.
---
LD-5: The Leader's Edge: Emotional Intelligence as a Catalyst for Success (1 day)
Emotional Intelligence and work experience are far greater determinants of leadership success than IQ and education. Top-performing organizations in the federal government are starting to realize this. Dive into this comprehensive one-day analysis of this critical piece to leadership success.
Course Topics: Assessing your emotional intelligence; exploring strategies for improving emotional intelligence; developing an Emotional Intelligence Action Plan that will target both individual growth and team growth.
---
LD-6: Connecting, Collaborating, and Creating: Mastering the Art of Meaningful Relationships (1 day)
What is stopping you and your team from developing innovative solutions to your most challenging problems? Dr. Anthony Marchese will explain how to leverage diversity, build a solid team, manage conflict and develop the resilience needed to get your team over the hump. 
Course Topics: Developing skills to identify, honor, and leverage individual differences; understanding the sources of conflict; how to navigate conflict; avoiding GroupThink; cultivating a culture of strong psychological safety and innovation.
---
LD-7: Becoming a Learning Organization  (1 day)
Learning organizations are more able to swiftly adapt to changes and make continuous improvements to ensure effectiveness. A strengthened community that shares knowledge will lead to increased productivity. This application-based course will prepare agency leaders to turn their own departments into hubs of learning. Each participant will leave with a detailed plan of action.
Course Topics: Conducting stakeholder analyses; identifying performance gaps; translating findings into programmatic and micro learning; implementing learning strategies and conducting assessments.
---
LD-8: Leading by Design: Strategies for Career Growth and Development (1 day)
This course is built upon the book DESIGN: An Owner's Manual for Learning, Living, and Leading with Purpose by Dr. Anthony Marchese. Participants will craft their very own Personal Owner's Manual as a tool to increase mindfulness and complete a career mission statement and action plan to guide them on the next phase of their journey.
Course Topics:  Organic decision-making; leading self and others according to their strengths; charting a course for continued personal and professional development.
---
LD-9: Strengths-based Strategies for Success (1 day)
Managers who help employees identify, develop, and strategically apply their strengths create a culture of high employee engagement and performance. According to Gallup, 67% of employees who strongly agree that their manager focuses on their strengths are engaged in their jobs.  And according to OPM, 47% of disengaged millennials will leave their agency for a culture where they feel they better "fit in." This fun, interactive session will provide a tool for participants to assess their own strengths and plug in to the agency mission.
Course Topics: Encourage a safe environment to explore their strengths, identify strategies for embedding strengths into job execution, and introduce learners to the completion of their own Strengths-Based Strategies for Success Development Plan. Learners will leave with increased self-awareness, awareness of others, and practical tools to extend and apply their learning.
---
LD-10: Mindset Matters: Making the Transition from Individual Contributor to Supervisor (1 day)
Receiving a promotion is a career highlight. However, if that promotion means you're now supervising your former co-workers, then it also means you're about to navigate the trickiest part of your career. This one-day course is perfect those who have been promoted, or hope to be promoted at some point, and will cover the following competencies — leading people, resilience, decisiveness, flexibility.
Course Topics: Assessing existing managerial knowledge, skills, behaviors, and confidence; understanding the art and science behind managing others; differentiating between a general mindset, positional mindset, and job-specific mindset; understanding the traits that directly correlate with the ability to accurately assess performance; create a personal development strategy to transition to supervision. 
---
LD-11: Leadership Deep Dive (1-2 days)
Take one or two days to submerge yourself into this interactive course led by nationally recognized leadership scholar and trainer Dr. Anthony J. Marchese and you'll leave with a roadmap for continuously improving your leadership skills. The four areas of content (Leading Self, Leading Others, Leading Teams, Leading the Agency) can be emphasized and focused on the needs of the group in attendance.
Course Topics: Equipping individuals at all levels with the knowledge, skills, behaviors, and confidence to lead with excellence; research-inspired best-practices and a practice-driven approach to increasing leadership effectiveness; self-assessments; an easy-to-remember framework for managing conversations with employees; strategies for cultivating high-performing teams; recommendations to increase your influence within your agency.
---
LD-12: Senior Executive Leadership Academy (2 to 5 days)
FELTG Instructors will work with your agency to craft a leadership training program that will meet your leadership's specific needs, while addressing the five Executive Core Qualifications as established by OPM.
Course Topics: Build the knowledge, skills, and a development plan consistent with the ECQs. Understanding each core qualification; build leadership skills and knowledge, and create a development strategy for continued growth.
Feb
3
Wed
Virtual Training Event – The Performance Equation: Providing Feedback That Makes a Difference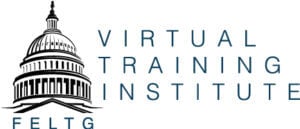 There is one action you can take that, when done effectively, could have a major impact on your team's morale and productivity. This action is something that you should be doing on a regular basis, yet it's often overlooked amid your busy schedule. What's this transformative action? It's giving your employees honest, and ongoing, feedback.
During this half-day interactive virtual training experience, FELTG Instructor Anthony Marchese, Ph.D., will equip participants with the necessary tools to nurture a culture of candor that will lead to healthy and actionable feedback. You'll learn best practices for motivating and recognizing employees, and neuroscience-based strategies for maximizing performance even when leading employees in a virtual environment. Dr. Marchese will also expose feedback myths and share the ineffective practices that you need to avoid.
Don't let anxiety, frustration, or confusion prevent you from having honest performance-related discussions with your employees. Providing feedback effectively is a skill that can — and should — be developed. Fix performance problems before they begin. Make your agency a more efficient place to work.
This interactive session will include breakout groups, giving participants a chance to interact with each other.
Learning Objectives
Attendees will learn how to:
Communicate performance expectations.
Supervise effectively in a virtual environment.
Differentiate between positive and negative framing.
Identify behavioral styles, including your own, to provide feedback that is better understood and more useful.
Also, you will have numerous  opportunities to ask questions about the unique problems you're facing during these unprecedented times. This program runs from 12:30 – 4:00 eastern, with a 30-minute break from 2:00 – 2:30 eastern.
Instructor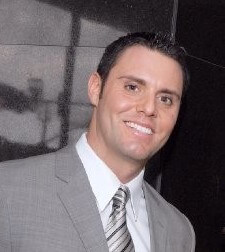 Price
Early Bird Tuition (register by January 22): $325
Standard Tuition (register January 23 – February 3): $365
Rates per registrant.
Want to register a group? Group discounts for 10 or more attendees are available through January 22. Contact FELTG.
Event FAQs
Can I attend Virtual Training from my government computer?

FELTG uses Zoom for this Virtual Training Institute events. Many government computers and systems allow Zoom access. If for some reason your firewall will not allow access, you're welcome to use your personal email address to register, and to attend the sessions from your personal device. You may also attend the training event as an audio training, by dialing in over the phone and following along with the materials independently.

Can I earn CLE credits for this class?

CLE applications are the responsibility of each attendee; FELTG does not apply for the credits on behalf of attendees.  If you are seeking CLE credit, attendees may use the materials provided by FELTG in submission to your state bar. Attendees may also request a certificate of completion which will contain the number of training hours attended.

Can I share my access link with co-workers?

No. Registration for this event is per individual, and access links may not be shared. Each link may only be used by one person.

Can I register a teleworker?

This event is individual registration, so the cost is the same whether the person is teleworking or in an agency facility.

How do I receive a group rate discount?

Group rates are available for agencies registering 10 or more individuals. Group discounts are available through October 15.
Cancellation and No-show Policy for Registered Participants: Cancellations made after the cancel date on the registration form will not be refunded or given credit toward future courses. Pre-paid training using the "Pay Now" option will not be refunded or given credit toward future courses. No-shows will not be refunded or given credit toward future courses.
Feb
18
Thu
Webinar – Dealing with Medical Issues Under the ADA: Medical Exams and Inquiries
Feb 18 @ 1:00 pm – 2:30 pm
Instructor
Course Description
Dealing with medical issues under the Americans With Disabilities Act (ADA) can be a tricky area of federal sector employment law. Join FELTG instructor and attorney at law Meghan Droste for this 90-minute webinar as she discusses the things to do – and not to do – when dealing with employee medical information.
Ms. Droste will begin by covering the basics about requests for employee medical information, and the appropriate way for agencies to collect it, and store it. Se'll also discuss medical exams, medical documentation requests for reasonable accommodation, direct threat, and the "regarded as" provision of the ADA.
But that's not all. She'll also include details about:
Conditional offers of employment
Segregation of medical records
Confidentiality and disclosure
One mistake in requesting or disclosing medical information can lead to major liability. Be sure to join us for this important event to learn how to protect your agency. You really can't afford to miss it!

1.5
Price
Early Bird Tuition (payment required by February 8): $270
Standard Tuition (payment made by February 9 or later): $300
Teleworkers may be added to a main site registration for $50 per teleworker, on a space-available basis.
Subscribe to our monthly newsletter
---