FELTG Webinars
FELTG's outstanding instructors provide direction and guidance on the current, relevant topics most important to federal employment law practitioners and supervisors – live in webinar format. Join us from the convenience of your office, conference room or training center, all for one affordable, per-site fee.
Plus, you can schedule an off-the-shelf or customized webinar for your agency or union, on a day and time convenient to you. Contact us for more information.
COVID-19 Alert
FELTG is making its webinars easier to access during the COVID-19 closures and emergency telework scheduling, to ensure that proper training is still available when the majority of employees are working at home. Contact us at 844.283.3584 or info@feltg.com to find out how this applies to our webinars, or how you can bring FELTG's off-the-shelf or custom webinars directly to your agency.
Standalone Webinars
These 60- or 90-minute training events fit your schedule and cover the current, relevant topics most important to federal employment law practitioners. From discipline to performance, leave to reasonable accommodation, discrimination to threats of violence, we have you covered.
Webinar Series - Supervising Federal Employees: Managing Accountability and Defending Your Actions
Targeted, one-hour sessions that benefit supervisors from line managers through SES. FY 2021 dates just announced. 
View details and registration information here
Webinar Series - Navigating Challenges in the EEO Process
Back in 2021 with new topics, this series explores some of the most problematic EEO issues agencies face, viewed through the lens of current law, regulation, case decisions, and EEOC guidance. Sessions begin March 4.
Webinar Series - Reasonable Accommodation in the Federal Workplace
One of FELTG's most popular webinar series covers the important legal requirements when handling reasonable accommodation requests. Always updated to include the very latest guidance, this one is a can't-miss.
View all webinars by date
Oct
26
Thu
Webinar – Dealing with Medical Issues in Misconduct Cases
Oct 26 @ 1:00 pm – 2:00 pm
Program Description
Few situations draw as much angst among supervisors as when they have an employee with a physical or mental impairment who is failing to meet conduct standards. With the rise in mental health diagnoses, substance abuse disorders and the physical challenges that come with an aging workforce, Federal supervisors can expect more of these gut-wrenching situations.
Over the course of 60 minutes, FELTG President Deborah Hopkins will walk you through a step-by-step process for effectively managing misconduct for employees who have medical issues.
Attendees will learn how to:
Determine whether disability should be a mitigating factor in discipline.
Appropriately charge Absence Without Leave.
Determine the best course of action for an employee who is unable to come to work because of a medical issue.
Date and Time
Thursday, October 26, 2023, 1:00 – 2:00pm ET.
Instructor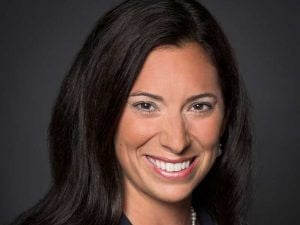 Registration
Download Registration Form Here
Price
Early Bird Tuition: $270 per site (payment required by October 11)
Standard Tuition: $295 per site (payments made after October 12)
Teleworkers may be added to a main site registration for $60 per teleworker, on a space-available basis.
Cancellation and No-show Policy for Registered Participants: Cancellations made after the cancel date on the registration form will not be refunded or given credit toward future courses. Pre-paid training using the "Pay Now" option will not be refunded or given credit toward future courses. No-shows will not be refunded or given credit toward future courses.