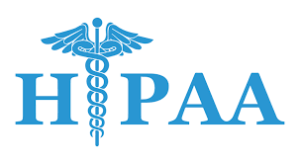 Even as masks come off and life appears closer to normal, there is still a lot of concern about the spread of coronavirus, especially with the identification of new variants. A recent outbreak in a state government office in Manatee County, Fla., left two employees dead and several hospitalized.
The current White House stance is that "generally" Federal employees are not required to be vaccinated against COVID-19. So, we understand your unease with employees who show symptoms of the virus, and the potential impact on employees who are not vaccinated.
The Health Insurance Portability and Accountability Act (HIPAA) requires healthcare facilities to ensure the protection of patient's medical data. HIPAA is not applicable in this situation.
The Americans with Disabilities Act requires that employers keep all medical information about employees confidential, even information that's not about a disability. The CDC addressed a similar question in its most recent guidance, and provided the following answer:
"Clearly, the information that an employee has symptoms of, or a diagnosis of, COVID-19, is medical information. But the fact that this is medical information does not prevent the manager from reporting to appropriate employer officials so that they can take actions consistent with guidance from the CDC and other public health authorities.
The question is what information to report: is it the fact that an employee—unnamed—has symptoms of COVID-19 or a diagnosis, or is it the identity of that employee? Who in the organization needs to know the identity of the employee will depend on each workplace and why a specific official needs this information. Employers should make every effort to limit the number of people who get to know the name of the employee."
For more information on this topic, join FELTG Instructor Katherine Atkinson for Vexing Vaccine Requirements: Responding to Requests for Exemptions and Reasonable Accommodations – a 75-minute webinar, starting at 1 pm ET on July 12. The webinar will answer questions regarding obligations to accommodate employees who are uncomfortable being in a workplace where not everyone will be vaccinated, and those who have underlying medical conditions that make them more susceptible to a severe infection. 
Do you have a Federal employment law-related question? Ask FELTG.
The information presented here is for informational purposes only and not for the purpose of providing legal advice. Contacting FELTG in any way/format does not create the existence of an attorney-client relationship. If you need legal advice, you should contact an attorney.