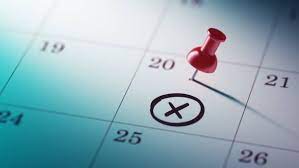 A FELTG reader shared the following hypothetical scenario:
An employee is issued a decision to suspend dated July 1. The dates of the suspension stated in the decision are August 3-7.  If any misconduct that happens between July 1 and August 7, can that be considered as a "prior" offense in a future disciplinary action? 
Also, how are paper suspensions implicated in this type of scenario?
And FELTG's answer:
Discipline may not be relied upon as a prior until it has been fully served. In the example above, the discipline is not a considered a prior until after the suspension ends on August 7, regardless of the dates the proposal or decision letter are issued. See Fowler v. USPS, 77 MSPR 8 (1997), which discusses this concept in detail.
If the action is a paper suspension, where an employee is "suspended" on days they weren't scheduled to work, then it doesn't count as a suspension UNLESS the agency has an agreement with the employee (in writing), or a union contract says, that the paper suspension carries the weight of an X-day suspension for the purposes of discipline.  Otherwise, the law at 5 USC 7501.2 requires a loss of pay in order for an action to meet the definition of a suspension.
Good luck, and remember to always check the calendar when relying on past discipline.
Have a question? Ask FELTG.
The information presented here is for informational purposes only and not for the purpose of providing legal advice. Contacting FELTG in any way/format does not create the existence of an attorney-client relationship. If you need legal advice, you should contact an attorney.