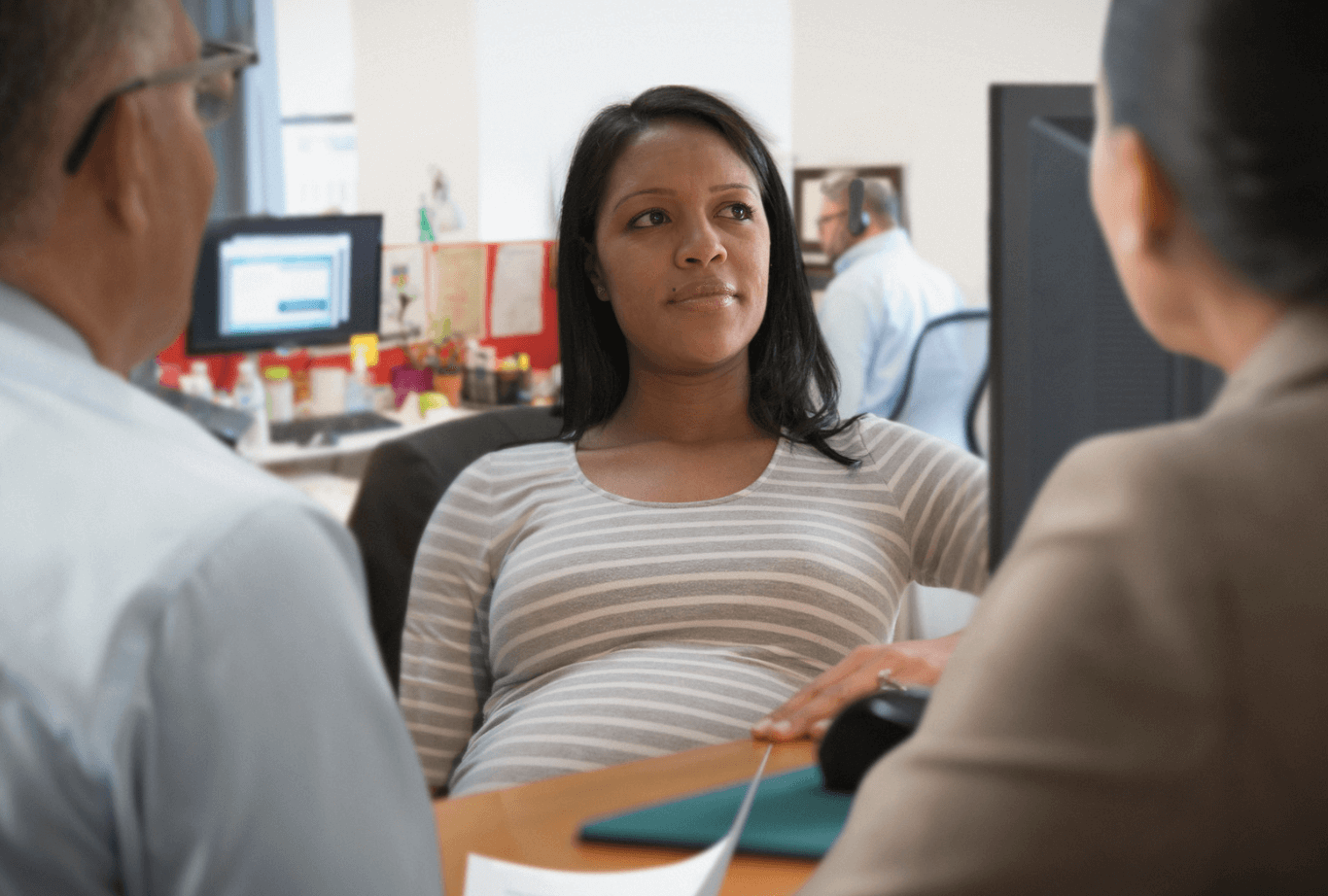 By Ann Boehm, September 11, 2023
Have you heard about the newest anti-discrimination law? On Dec. 29, 2022, President Biden signed the Pregnant Workers Fairness Act (PWFA) into law. It's the first new anti-discrimination statute since 2008. It went into effect on June 27, 2023.
What is it exactly? The PWFA recognizes that there are gaps in the Federal legal protections for workers affected by pregnancy, childbirth, or related medical conditions, even though they may have certain rights under existing civil rights laws (gaps in Title VII, the Pregnancy Discrimination Act, ADA, and FMLA). 42 U.S.C. § 2000gg. The PWFA allows workers with uncomplicated pregnancies to seek accommodations, recognizing that even uncomplicated pregnancies may create limitations for workers.
[Editor's note: Join us tomorrow (Sept. 14) for Everything You Need to Know About the Pregnant Workers Fairness Act.]
Agencies violate the PWFA if they do not make reasonable accommodations to the known limitations related to the pregnancy, childbirth, or related medical conditions of a qualified employee, unless the agency can demonstrate that the accommodation would impose an undue hardship on the agency's operation. Sounds a lot like reasonable accommodation under the Americans with Disabilities Act, right?
Yes! That's precisely the goal of the PWFA. It acknowledges that a pregnancy without complications is not a disability under the ADA, but any pregnancy still might require some reasonable accommodation. And let's be honest here. Unless your employee is an elephant (elephants have the longest gestation period of any mammal), it's usually a short-term accommodation.
What would be examples of the PWFA reasonable accommodations? Schedule changes; telework; parking spaces closer to the entrance; light duty; additional breaks, especially in more physically taxing positions; modifying the work environment; removing a marginal function such as climbing ladders or moving boxes; modifying uniforms or equipment; and adjusting exams or policies that require physical exertion.
Of course, there could be more options. It's an interactive process – just like the ADA.
Truth be told, most agencies are probably already doing these things for pregnant employees. The EEOC has long held that an employee temporarily unable to perform the functions of her job because of a pregnancy-related condition must be treated in the same manner as other employees similar in their ability or inability to work. This new law should not require substantial adjustment in how the government does business.
As I often say with any request for a reasonable accommodation – treat the employee requesting it like a human being. The agency's mission must be accomplished, but supervisors should figure out a way to accommodate a pregnant employee's needs for the limited time the accommodations are needed. It's always been a good idea. And now it's the law. For so many reasons, that's Good News. Boehm@FELTG.com