By Dan Gephart, FELTG Training Director, August 11, 2020
I really had hoped and expected that when we conducted an interview with Dennis Dean Kirk, it would be to discuss his new role as Chairman of the Merit Systems Protection Board. As the FELTG Nation knows, President Trump nominated Mr. Kirk more than two years ago for one of the three open spots on the Board. Those three spots remain open because the Senate has not scheduled a vote, and the likelihood of us getting an actual Board anytime soon is, to quote the person who made the nomination: #Sad!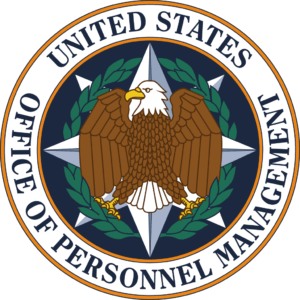 But Mr. Kirk isn't just sitting around waiting to hear from the Senate. Since being named the Office of Personnel Management's Associate Director of Employee Services earlier this year, Mr. Kirk has dived deep into his role of developing and administering policy on issues as wide ranging as pay, labor relations, performance management, and more. And now Mr. Kirk and his Employee Services team are focused on implementing President Trump's executive orders and ensuring that all federal supervisors are appropriately "equipped to address performance and conduct issues."
As you can imagine, the FELTG team is very interested in Mr. Kirk's current work. We've been providing specific useful guidance on the aforementioned EOs in training since the day after they were signed. And equipping supervisors to address performance and conduct, well that's kind of our thing. So we're thrilled to see OPM prioritizing supervisory training and we thought it important that you knew what was going on. So we reached out to OPM and sent our questions to Mr. Kirk. What follows is that Q&A.
DG: Could you tell us briefly about the team you have in place at Employee Services and the priorities you have been working on?
DDK: Our team is a mix of highly qualified and seasoned civil servants and senior political appointees who are experts in their fields. Appointees help lead the department and ensure that our priorities are aligned with the Trump Administration's policy objectives.
Our top priority is assisting agencies in implementing President Trump's three workforce Executive Orders on employee removals, collective bargaining, and official time. These Executive Orders have tasked agencies to renegotiate collective bargaining agreements to bring them in line with the provisions of the Executive Orders, understand and record the amount of official time that is being billed to the taxpayers within their agency, and rein in extra-statutory impediments to maintaining accountability within their organizations. As a result of the data collected from these efforts, OPM is creating reports on the use of official time, collecting and publishing collective bargaining agreements, developing model collecting bargaining agreement language with the help of the Labor Relations Group, and creating training materials to help managers understand how and when to take adverse actions.
Over the past four decades, the cost of higher education has risen dramatically. In 1978, the average expense of one academic year at a four-year in-state public college was $8,250 in inflation-adjusted U.S. dollars. Today, one year at the same college would cost $21,370 on average. This trend makes the widespread reliance on educational requirements by employers an ever-steeper hurdle to gainful employment for many Americans. For example, among U.S. workers over the age of 25, 26 percent of blacks – as compared to 40 percent of whites – have at least a bachelor's degree.
President Trump believes that regardless of whether an individual had the ability to pay for a college education, they should have an opportunity to demonstrate whether they have the capacity to perform the duties of a job. The Office of Personnel Management is also implementing the President's Executive Order on Modernizing and Reforming the Assessment and Hiring of Federal Job Candidates issued this summer to open up the Federal hiring process to job seekers with a much wider set of experiences. This Executive Order requires that agencies develop and offer competency-based assessments – as distinct from self-assessments – for every job advertised in the competitive service. It also specifies that, unless a certain level of education is required for licensure in a certain field, educational attainment cannot be used to bar someone from taking an assessment.
We are setting up listening sessions between private businesses – both large and small – and Acting Director Michael Rigas and our team at OPM to learn from the innovative ways these companies are identifying talent using assessments rather than relying on college degrees. OPM is also supporting the Federal HR community to help them meet the demands of the Executive Order and reviewing our guidelines and policies to assure that education is not used as a barrier to entry.
DG: OPM shared an employee engagement toolkit with agencies earlier this year. What was the goal of that toolkit?
DDK: In October of 2018, OPM issued government-wide guidance and reporting requirements on two President's Management Agenda milestones. To support agencies with achieving these milestones, OPM developed the employee engagement toolkit for supervisors.The two milestones were the "Workforce of the 21st Century" Cross-Agency Priority Goal, Subgoal 1:"
All major components/bureaus will identify its bottom 20% on the 2018 Federal Employee Viewpoint Survey (FEVS) Employee Engagement Index (EEI) and target a 20% improvement in those units by the end of 2020.
All agencies will have clear standard operating procedures for disseminating the Federal Employee Viewpoint Survey (FEVS) data to all organizational levels
DG: Have you received any feedback on the toolkit?
DDK: OPM has received positive comments from agencies expressing the value of the toolkit. Several agencies have informed OPM they have taken steps to deploy the toolkit within their agency, and they have offered webinars to highlight the toolkit and how to interpret and use FEVS results to improve employee engagement.
DG: While there has been improvement, a majority of employees still responded negatively to the statement on OPM's Federal Employee Viewpoint Survey: "In my work unit, steps are taken to deal with a poor performer who cannot or will not improve." Why do you think this is a perennial issue and what can be done to fix it?
DDK: This is why we are making the implementation of the President's three Executive Orders on accountability and labor relations a top priority. When President Donald Trump issued three executive orders that made it easier to fire poorly performing government employees, the backlash from public-sector unions was fierce. Union leaders did not like it—one called it an "assault on federal employees." But a poll following the signature of these Executive Orders found that the majority of government workers— 51 percent —support the Administration's efforts.
Moreover, only 24 percent of Federal employees oppose the recent executive orders, and another quarter are unsure. Some federal employees no doubt take advantage of their insulation from accountability, but most civil servants are hard-working and dedicated — a fact attested to by the 70 percent customer satisfaction rate among those who receive some federal service. The diligent federal workers must pick up the slack for those who do not do their share, only to sometimes be denied opportunities for advancement by the dead weight above them. And, as anyone who has worked in an office environment knows, unmotivated and unruly co-workers can take a heavy toll on morale. So, although a few bad apples may prefer to keep the status quo, it is not surprising most federal employees welcome these provisions of the President's Executive Orders.
DG: What do you see as the main reason some training is not effective? 
DDK: Over the years and through extensive research, OPM has learned the value of shifting from traditional classroom-based learning to experiential and social learning activities. With experiential and social learning activities, approximately 70 percent of learning takes place on-the-job; 20 percent of learning results from meaningful relationships and coaching; and 10 percent of learning occurs through formal classroom training. OPM's research also suggests that this approach to employee training is more situated in the context of an employee's work, providing cost savings opportunities to build and demonstrate the competencies needed for success.
DG: What is the skill you'd most like to see supervisors improve upon over the next year?
DDK: OPM supports Federal agencies to ensure all supervisors develop critical leadership competencies within the first year of appointment and are appropriately trained on performance management, as well as addressing performance and conduct issues.
Additionally, OPM is committed to providing supervisors with best practices, guidance, training, and forums with a focus on employee experience, performance, and continual learning. We also emphasize the importance of succession planning in support of talent management from entry to leadership level.
DG: What is the most critical skill you'd like to see HR improve upon over the next year?
DDK: OPM encourages HR professionals to shift their focus from the traditional functional role to more of a strategic partner within their organization. The Federal Government continually faces unique challenges to meet its mission to effectively serve the American people. HR professionals can support Federal leaders to improve the agility of the workforce, adapt to change, and develop workforce solutions to overcome these challenges.
Editor's note: FELTG's flagship course UnCivil Servant: Holding Employees Accountable for Performance and Conduct, is just one of our many training programs that empower federal supervisors to confidently and effectively take legally defensible actions to address poor performance and misconduct, and comply with OPM's 5 CFR 412.202(b) requirements. We can provide this course specifically for your agency. And we'll be teaching UnCivil Servant: Holding Employees Accountable for Performance and Conduct virtually as an open enrollment over two half-days on September 9-10. Register now. Gephart@FELTG.com