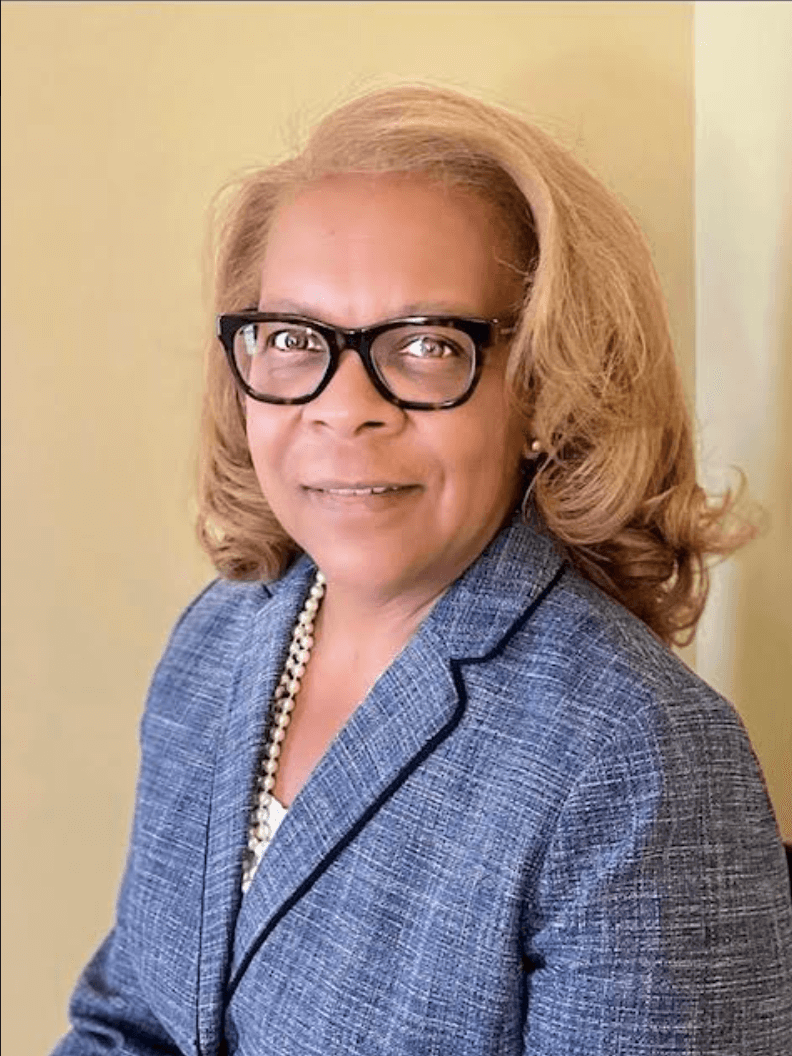 By Dan Gephart, January 3, 2022
Regina Stephens was named EEOC's Chief Administrative Judge in October 2022. It's a full circle return. Her path to becoming Chief AJ began in Washington, DC, where she worked as an appellate attorney in the Office of Review and Appeals, now the Office of Federal Operations.
Looking back, Stephens (pictured, at right), can't imagine a better way to start her Federal sector career.
"It was certainly helpful to begin from an appellate perspective – examining the work of federal agency investigations, the EEOC administrative judge and the federal agency's final action – my introduction to this work presented various party perspectives from the start," Stephens said. "I am grateful for such an introduction to employment law. In many ways, it shaped my career as an administrative judge."
After several years in DC, Stephens moved to North Carolina where she became an administrative judge.
"The federal sector community was, essentially, my coworkers from other agencies," she said. "The administrative process was created for all of us (federal government employees) to enjoy a model workplace free of discrimination. These roles, as well as other private sector roles, with their challenges and successes, have provided me with the tools to be an effective leader."
We caught up with Stephens late last year.
DG: You mentioned model workplaces. Where do agencies need to improve most in order to reach that goal?
RS: Retaliation continues to plague both our private sector companies as well as the federal government. It remains prevalent because of lack of understanding and tolerance. This form of discrimination is an area where agencies should provide and mandate training. In addition, we must hold wrongdoers accountable for their actions and allow room for positive change in our work communities.
DG: What will your top priority be as Chief Administrative Judge?
RS: It is my forever top priority to continue to improve every aspect of this administrative process for our federal sector community. Careful attention has been made to continuous legal education for our staff as well as our stakeholders. Many of our administrative judges participate in outreach activities in this regard. In addition, we continue to adjust our case management systems in order to provide effective and efficient service to our federal employees and applicants.
DG: What needs to be done to ensure consistency in procedure and decision-making among the agency's administrative judges? 
RS: For several years, the EEOC has worked diligently to require consistency with respect to procedure and processing with training and quality reviews. These efforts are apparent with our current staff and in our resolution of thousands of cases every year.
DG: What are the most common mistakes you see agencies or complainants make when presenting a case? 
RS: It is essential for a party to understand their own case. Oftentimes, an individual believes that simply recounting what happened to them is sufficient to prevail. This is a frequent misstep. Individuals should be clear in their communications on what happened, but they must prove that event is discriminatory. To satisfy this proof, one must understand what is required. Resources are available on EEOC's website. If the public has more questions or looking for more information, they can write us.
DG: Is it an effective tool to require offenders receive EEO training as part of a decision?
RS:  EEO training can be an effective tool if properly executed. Agencies should carefully review decisions and understand the behavior they are trying to correct. Secondly, staff should be trained by experienced and knowledgeable personnel.
[Editor's note: FELTG provides EEO-ordered training, as well as numerous off-the-shelf training courses on Federal sector EEO topics. Email info@FELTG.com or check out the FELTG website for more information.] Gephart@FELTG.com