By Dan Gephart, February 21, 2023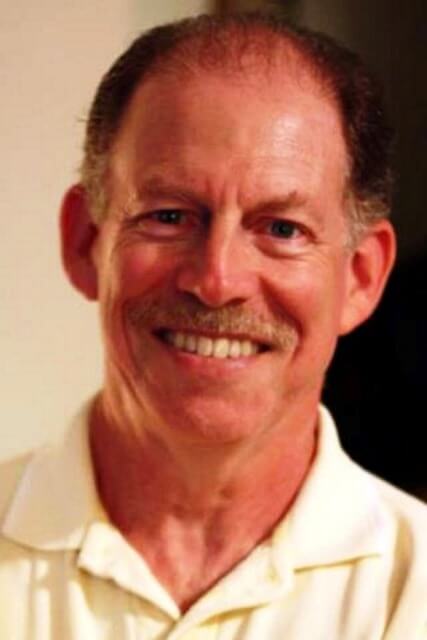 Soon after the Administrative Dispute Resolution Action was amended in 1996, the Federal Labor Relations Authority established the Collaboration and Alternative Dispute Resolution (CADRO) program. CADRO provides mediation for negotiability petitions and arbitration exceptions pending before the Authority and offers training on building healthy workplace resolutions and resolving conflict.
The program developed a reputation (one well-backed by statistics) as a successful resource for resolving complex and sensitive cases. The goal, Director Michael Wolf said is "to improve mission performance, quality of work life, and labor-management engagement."
This time two years ago, however, there was no CADRO. It was a victim of the previous administration's strongly held positions on labor relations.
Then-FLRA Chairman Ernie DuBester reestablished the program in late February 2021 and brought Wolf back to the fold. That was followed several weeks later by the return of Merritt Weinstein to his former CADRO position as senior dispute resolution specialist. As Wolf says, he and Weinstein "are CADRO!"
Since CADRO was reestablished, parties requested or agreed to requests for assistance in 51 negotiability cases concerning 554 disputed proposals and disapproved provisions, according to Wolf. The parties resolved all but two of the 470 language disputes in cases that closed. They are currently working on 84 language disputes in nine other negotiability cases.
We caught up with a very busy Wolf to talk about the return of CADRO and its services and get his insight on how best to resolve workplace conflict and avoid grievances. We cover the former in today's first of a two-part article. You can find Part II here.
DG: What has been the biggest shift or change you've seen in cases that come your way compared to the previous iteration of CADRO?
MW: The biggest change has been the volume of ULP [Unfair Labor Practice] cases in which we are conducting settlement conferences. To help expedite clearing a backlog of more than 450 ULP charges that the FLRA Office of General Counsel deemed meritorious and queued for issuing a complaint, the FLRA Chief Judge has ordered the parties in virtually every case to participate in a settlement conference before the case can be heard by an ALJ. [Editor's note: Due to the absence of a GC at the Authority during the previous administration, the FLRA built up a backlog of ULP cases.]
Parties appear to have done a great job settling backlogged cases before they entered the Settlement Judge Program. By this summer, CADRO staff expect to conduct settlement conferences in the last of almost 300 backlogged ULP complaints that have entered the Settlement Judge Program, plus dozens more pre-complaint ULP cases.
DG: How long did it take to get the program up-and-running again at full speed?
MW: Merritt and I found ourselves running at top speed almost immediately. During our first 12 weeks back in CADRO, we were actively involved in 15 negotiability cases containing 147 language disputes. Parties successfully resolved 145 of those language disputes during our mediation process, as other unions and agencies submitted additional requests for CADRO assistance in negotiability cases.
We started sprinting at more than full speed when ULP complaints started to issue in mid-2021. Now that we are mediating arbitration exceptions again, we are not letting our foot off the gas. We try to resolve negotiability cases in eight to ten weeks. We try to resolve ULP complaints in about twelve weeks. Our settlement rate for negotiability cases since CADRO was restored is just over 90 percent. Our settlement rate for ULPs is about 85 percent.
DG: For those out there who have never used CADRO, why should they choose it?
MW: Workplace conflict is inevitable. If we manage conflict poorly, it is more likely to be costly and destructive. At CADRO, we utilize specialized knowledge, skills, and decades of experience helping representatives of management and unions prevent conflict from becoming destructive and, when it cannot be prevented, to manage and resolve it constructively. This can help improve mission performance, quality of work life, and labor-management engagement. Those are the three legs of a sustainable, labor-management relationship that is value-added rather than a cost of doing business.
DG: Describe CADRO's approach to mediation?
MW: Our style of mediation is "situational" rather than facilitative or evaluative or some other label. Parties define success, which might not include settling the litigation pending before FLRA. We rely on problem-solving skills, listening skills, negotiation skills, organizational familiarity, and substantive familiarity to offer parties the best opportunity to satisfy their legitimate interests. We offer parties an opportunity to go beyond the legal questions that gave rise to their case, if both want to, and explore ways to resolve the underlying problems that triggered litigation in the first place. We strive to earn parties' respect by being neutral, ethical, and patient yet persistent. We use an interest-based process that is collaborative, confidential, low-risk, relatively informal, and normally requires only one ground rule: treat each other with mutual respect.
Another important reason people choose to use CADRO is results. We have a track record of helping parties achieve what they identify as most important, and almost always far quicker than waiting for a litigated outcome.
[Editor's note: Visit here to learn more about CADRO and its services. For more on settling disputes, join FELTG on April 12 for Drafting Enforceable and Legally Sufficient Settlement Agreements.] Gephart@FELTG.com