May 24, 2022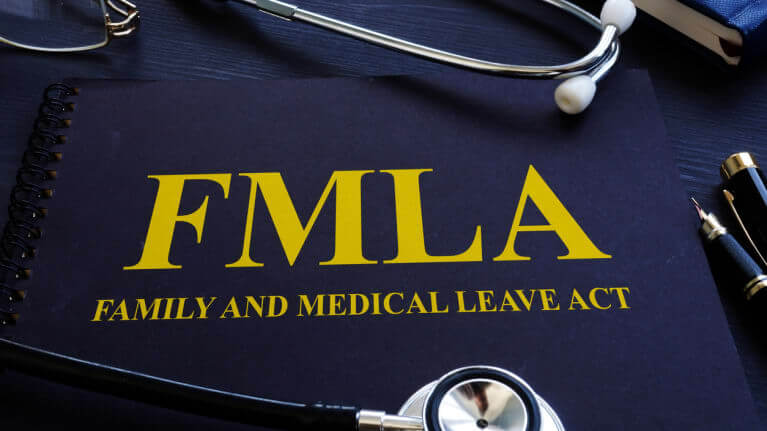 We receive a lot of questions about leave through Ask FELTG, and each situation seems to have its own unique challenge. The subscriber who asked this question further explained that the hypothetical employee was the father of a newborn.
FELTG Senior Instructor and resident Federal leave authority Barbara Haga jumped in to answer this one, and suggested we start first with the basics.
FMLA is a separate entitlement apart from sick leave. It doesn't limit in any way an employee's ability to use sick leave. Use of sick leave doesn't detract from the number of hours in the FMLA or PPL (Paid Parental Leave) entitlement.
For family care, there are two sets of limits on how much leave the employee could use. These numbers assume an 80-hour pay period.
1. An employee can use up to 13 days or 104 hours in a leave year for care of a family member with a non-serious condition, such as seasonal flu, colds, allergies, etc.
2. An employee can use up to 480 hours in a leave year for care of a family member with serious health condition, such as cancer, stroke, or heart attack. Pregnancy and childbirth are considered serious health conditions. The leave year maximum is 480 hours, so any use from the 104-hour category must be deducted.
Barbara continued:
For use of family care sick leave, the employee must be caring for the individual with the medical condition. If the father in this scenario wanted to use sick leave, he could do so to care for the mother during her recuperation period. That time could not be used for care of a healthy child. The mother likely would have a 6- or 8-week recovery period, but the question would be for what portion of that period she would require care from the father. The agency has the right to ask for medical documentation to establish the need for care because this is a serious health condition. See 5 CFR 630.405(c).
Here are two scenarios. We're using rough dates rather than counting out the actual hours as you would obviously have to do. These scenarios assume the father won't exceed the limit due to any other use of family care sick leave at any other point in the leave year.
The mother's due date is April 1, 2022. The father requests six weeks of sick leave to care for the mother immediately after the birth of the child.
Scenario 1. Medical documentation is requested, and the health care provider indicates the mother would require physical care for three of the six weeks. The father could use sick leave from April 1 to 22. He could invoke FMLA to begin the next workday (Apr 25) for 12 weeks and substitute 12 weeks of PPL. This would extend through roughly July 25. Total paid time off is 15 weeks.
Scenario 2. This time the health care provider indicates the mother will need care for the full six weeks. The scenario would change as follows: The father could use sick leave from 4/1 through roughly 5/16. The father could invoke FMLA with PPL substitution for 12 weeks beginning 5/17 which would run through roughly 8/17. Total paid time off is 18 weeks.
For guidance on how to handle all absence-related challenges, including those related to COVID-19, join us for FELTG's Absence, Leave Abuse & Medical Issues Week June 5-9, 2023. Classes run from 12:30-4:30 pm ET every day. Register by May 26 for Early Bird pricing.
Have a question? Ask FELTG.
The information presented here is for informational purposes only and not for the purpose of providing legal advice. Contacting FELTG in any way/format does not create the existence of an attorney-client relationship. If you need legal advice, you should contact an attorney.