August 2020 Federal Employment Law Training Newsletter
How's Your Mental Health These Days?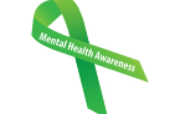 COVID-19 has taken a toll on people across the globe. Some places have been hit harder than others, but we can all agree that the world in the summer of 2020 looks nothing like it did in 2019. One of the areas where we've seen a lot of discussion is on the mental health challenges that have come along with the spread of the pandemic. People have gotten sick, lost loved ones, lost their jobs and businesses, been isolated, missed graduations and weddings and births and funerals, and more.
As if that's not enough, an estimated additional 75,000 deaths of despair are expected in the U.S. as a result of the effects of COVID-19. This includes suicides and overdoses. In an interesting bit of timing that may or may not have been driven by COVID-19, EEOC recently released guidance on how employers should handle scenarios where employees use opioids, codeine, and other prescription drugs in the workplace. In addition, FELTG is offering a virtual training on how to handle mental health issues in the workplace – including those involving substance use and abuse – August 26, and we hope you'll join us.
This month, we discuss the cost of delaying discipline, racist text messages, whistleblower reprisal, to-do lists, yellow donuts, and much more.
Take care,

Deborah J. Hopkins, FELTG President
By William Wiley, August 19, 2020 We've been seeing a lot in the national media lately about civil servants as whistleblowers. Some groups hate them, some groups love them. Unfortunately, neither group always understands the federal whistleblower protection laws. That...
read more