December 2017 Federal Employment Law Training Group Newsletter

I just can't do it. I know; I know. These days, all the really cool guys are wearing tan shoes with black or blue suits. I see it so much that I think there must be a trend-law or something. Unfortunately, I grew up under a different law, one that said men wear black shoes with black and blue suits. Occasionally a real rebel would wear something called "cordovan," but we traditionalists always saved that color for that pair of tan slacks in the back of the closet. Things are just so different these days. Same for the civil service. Different rules today. It's OK to lie to your employer. Federal employees who are fired don't necessarily get appeal rights outside the agency. One agency can order another agency to propose a removal, even if the employing agency does not believe that removal is warranted. Maybe these are good changes; maybe they are not. Whatever the case, there's no denying that our civil service is in a state of flux not seen since the Civil Service Reform Act was passed in 1978. And here at FELTG, we are honor-bound and committed to keep you up on the coming changes and help you develop strategies for honoring employee rights while protecting our country by holding government employees accountable. As this year draws to a close and 2018 approaches, stay tuned. Come to our seminars, read our newsletter. You may not see tan shoes on all of our instructors, but we guarantee you'll be turned on to the hottest trends in federal employment law.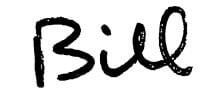 By William Wiley, December 13, 2017 Pop Quiz: What do these three individuals have in common? Charlie Rose Matt Lauer Garrison Keillor Answer:  No doubt, a list of very descriptive words came to mind when you were trying to come up with an answer. Well, since this is...
read more