December 2021 Federal Employment Law Training Group Newsletter
Thanking Civil Servants This Holiday Season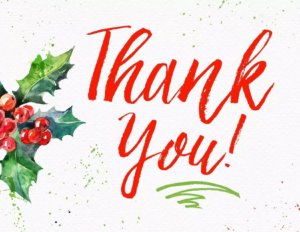 As we near the end of 2021 and approach another year of uncertainty, we at FELTG want to take a moment to thank you, the Federal civil servants, who have been working tirelessly to ensure continuity of government operations during a very difficult time in the world.
As I think back on all the people I've been in (virtual) classrooms with over the past months, I am struck by the depth of intelligence, talent, and dedication I've seen. Despite the challenges of the day, your senses of humor, positive attitudes, and can-do mentality keeps us at FELTG going as well. While the media can be very unfair in its portrayal of Federal employees, we at FELTG know the vast majority of you are working unwaveringly to make the country, and the world, a better place. It is truly an honor to work with you, and we look forward to more of that in 2022.
This month, we discuss topics including delayed discipline for vaccine refusals, how lack of feedback and poorly written narratives doom performance systems, wish lists, predictions, and much more.
Take care,

Deborah J. Hopkins, FELTG President
By Deborah Hopkins, December 7, 2021 We have long taught that issuing a letter of caution, warning, expectation, concern, and the like can cause more problems for agencies than it's worth. A supervisor can caution, warn, set an expectation, or express concern for an...
read more