July 2023 Federal Employment Law Training Group Newsletter
Misconceptions About Security Clearance Revocations Abound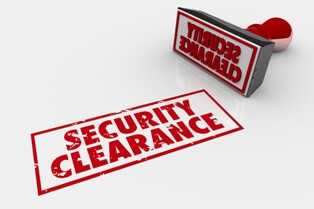 A few weeks ago, Ann Boehm wrote an article about the benefits of employee reassignment – in certain situations, anyway. A fairly new MSPB NP decision dealt with an appellant who was removed for failing to maintain a security clearance, and claimed the agency should have been collaterally estopped from removing her. Part of the appellant's argument was the agency should have considered a reassignment. Was she right? Nope.
MSPB indicated that "there is no policy, statute, or regulation requiring the reassignment of an agency employee who has failed to maintain a security clearance."
The topic of security clearance revocation can be confusing, and wouldn't you know – we've got you covered. On August 24 we're presenting the two-hour virtual training All Clear? When Employee Security Clearances are Revoked or Suspended. You should definitely check it out.
This month's newsletter discusses a SCOTUS case that alters religious accommodation, effective charging, why letters of counseling continue to plague agencies, and much more.
Take care,

Deborah J. Hopkins, FELTG President
By Deborah J. Hopkins, July 18, 2023 On June 29, the Supreme Court upended decades of precedent in its unanimous decision Groff v. DeJoy, No. 22–174 (Jun. 29, 2023). Under Title VII, employers are required to accommodate the sincerely held religious beliefs or...
read more