June 2016 Federal Employment Law Training Group Newsletter

Do you use Uber, the ride sharing way of getting around most major cities? One of the great aspects of that philosophy of providing a service is that you get to rate your driver right after the drive is completed (and he rates you as well, by the way). The scale is easy: one to five stars with five being the best rating. So if the guy picks you up right on time, is courteous, and drives sensibly, what do you give him as a rating? Well, if you're like me, you give him a five. He did exactly what you needed him to do, how and when you needed him to do it. Oh, he could have done more – a nice back rub perhaps – but that would be beyond expectations. So why do senior managers in agencies get all freaked out when a supervisor wants to give all of his employees a performance rating of Outstanding? Most every civil servant is selected via a merit system designed to employee the best and the brightest. If those employees do exactly what you need them to do, how and when you need them to do it, don't they deserve an Uber-like top rating? If you ran Uber, wouldn't you be thrilled if all your drivers got "5" ratings? The federal performance appraisal system is routinely mishandled and misapplied. Perhaps our new administration will have the foresight to bring into government some organizational psychologists who know the basic science and can help us come up with a better way to do things, maybe even Uber-ize performance appraisal. Just think; everyone who receives a service from a federal employee could use an app to rate that civil servant's service. Hey, I can dream, can't I?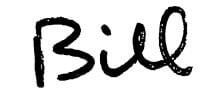 By Deborah Hopkins Last week, I was teaching a day on The Federal Supervisor's Role in EEO to a group of GS-14 and 15 supervisors at an agency in Atlanta. One of the topics that generated a lot of discussion – and about which there was some confusion – was reasonable...
read more