June 2023 Federal Employment Law Training Group Newsletter
Sometimes, It Pays to Settle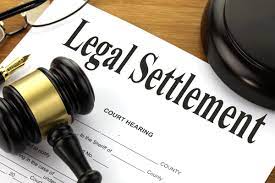 Settlement rates in Federal employment law disputes before the MSPB trended upward in FY 2022, according to MSPB's annual report. This isn't surprising, as it coincides with the reinstatement of clean record provisions, which had been banned by Executive Order 13839 and corresponding OPM regulations.
The settlement rate in cases involving performance- and misconduct-based actions was 61 percent, and in Individual Right of Action (IRA) appeals it was 57 percent. At the peak of the "no clean record" era, settlement rates had dropped as low as 47 percent. While some people might feel morally opposed to settlements, they are often the most efficient way to resolve a dispute – and sometimes the only way to salvage the relationship between the employee and the supervisor. We'll be discussing that later this summer during the virtual training Drafting Enforceable and Legally Sufficient Settlement Agreements on August 23.
In June's newsletter, we discuss the importance of a prompt, effective response to harassment via sexting. We also have stories on disrespectful conduct, probationary periods, DEIA training, and whether a local CBA would trump national agency policy.
Take care,

Deborah J. Hopkins, FELTG President
By Deborah J. Hopkins, June 14, 2023 A new case from the EEOC on hostile work environment harassment illustrates the importance of an agency's actions in not only avoiding liability, but also (and more importantly) in protecting the victim from continued unwelcome...
read more