March 2018 Federal Employment Law Training Group Newsletter
Many of you long-time readers will remember Ernie Hadley. Ernie was a founding member of the Federal Employment Law Training Group and long-time editor of our newsletter. It is our sad duty to report to you that as of last month, Ernie has passed on to the other side. No, silly, not THAT side. Ernie has emigrated to Canada and is now living prosperously on the other side of the Canadian border with his lovely wife Annie. We're sure that there's also a dog and a few cats in that Canadian household, as well. As much as we miss him down here in the Lower 48, we wish him well and we still intend to import his significant training skills to one or more of our periodic FELTG seminars (unless, of course, there's a tariff). But Ernie's not just sitting around drinking maple syrup all day long, singing "O Canada" to the Mounties. He's started a publishing company and he's inviting all of you closeted authors out there to submit manuscripts for possible publication by Never More Press, https://nevermorepress.ca. No, he's not interested in your last motion for summary judgment or petition for review. He wants to see your creative fiction or non-fiction, writing that sings and makes people actually want to read it, not have to read it because it's part of the job. So, fire up those old typewriters and your imagination, and help Emigrant Hadley find a place in the publishing Mecca of Nova Scotia. Just don't steal my personal idea for my next novel. At the end of the story, all the administrative judges peel off their shells to reveal that underneath they actually are aliens from outer space, sort of like the scene in Men in Black II in the Truro post office on Cape Cod. Hey, wait a minute. Didn't Ernie used to get his mail in the Truro post office? It's all starting to make sense now.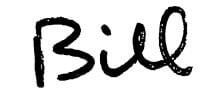 By Meghan Droste, March 14, 2018 Those of you who have read my previous articles will not be surprised to learn that I am fairly detailed-oriented.  Others may have a less flattering way of describing my occasionally obsessive interest in the details of things, but I...
read more