By Deborah Hopkins, July 18, 2022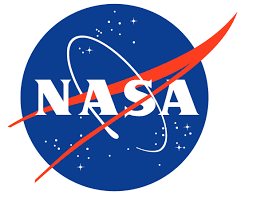 Most Federal employment law practitioners remember the day last year when the Federal Circuit issued Santos v. NASA. It set a new requirement for agencies to provide substantial evidence of unacceptable performance before implementing a performance improvement plan (PIP).
One of the questions that had lingered for more than a year was how the new MSPB would interpret and apply Santos to the performance-based removals and demotions in its PFR backlog. Would the ruling be retroactive or only apply to performance-based removals after March 11, 2021? Would MSPB reject Santos or try to find a way around it?
Well, because we have a functional MSPB, we now have an answer to those questions, and along with a new framework for agencies to follow in implementing removals or demotions under Chapter 43. Let's look at the language of the case:
To defend an action under chapter 43, the agency must prove by substantial evidence that:
OPM approved its performance appraisal system and any significant changes thereto;
the agency communicated to the appellant the performance standards and critical elements of her position;
the appellant's performance standards are valid under 5 U.S.C. § 4302(c)(1);
the appellant's performance during the appraisal period was unacceptable in one or more critical elements;
the agency warned the appellant of the inadequacies in her performance during the appraisal period and gave her an adequate opportunity to demonstrate acceptable performance; and
after an adequate improvement period, the appellant's performance remained unacceptable in at least one critical element.
The Federal Circuit's new precedent in Santos applies to all pending cases, regardless of when the events at issue took place.
Lee v. VA, 2022 MSPB 11 (May 12, 2022). [bold added]
The new element here is number 4, proof that the appellant's performance at any point during the appraisal period (but before the PIP) was unacceptable. While most agencies pre-Santos likely did not make such information part of their removal cases, I imagine (or do I just hope?) that most agencies will be able to provide this information on remand. One of FELTG's best practices has always been for agencies to keep documentation of the reasons why the supervisor implemented the PIP, even if that information wasn't given to the employee. Anecdotally, I can tell you that most of the supervisors in my training classes have such documentation before they move to implement a PIP.
What does a remand look like in these cases? In Lee, MSPB ordered that "[o]n remand, the administrative judge shall accept evidence and argument on whether the agency proved by substantial evidence that the appellant's pre-PIP performance was unacceptable. The administrative judge shall hold a supplemental hearing if appropriate."
Some of you might be wondering why this VA case discusses use of a PIP. Under the 2017 VA Accountability and Whistleblower Protection Act, a PIP isn't required for the VA to remove an employee for unacceptable performance. That's because the events in this case occurred before the implementation of the new VA law, and the MSPB agrees with the Federal Circuit "because it is based on performance that occurred several years before the Act went into effect. Accordingly, the appellant's removal must be adjudicated under chapter 43 on remand."
One case has provided us with a couple of very important answers to long-held questions. We at FELTG anxiously await the 3,300 remaining decisions yet to be issued. Hopkins@FELTG.com