By Deborah Hopkins, March 16, 2021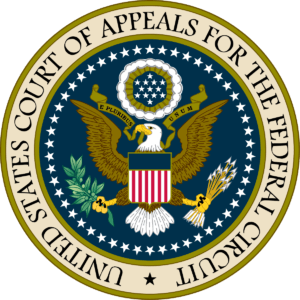 For the past 20+ years, we have taught a principle in performance cases that has been around since the beginning of the Civil Service Reform Act: An agency does not need to justify putting an employee on a performance demonstration period, what we at FELTG now refer to as a DP, formerly known as a PIP. In teaching that well-established principle, we relied on the statute (5 U.S.C. 4302-4303), relevant OPM regulations, and a number of foundational MSPB cases, such as  Wilson v. Navy, 24 M.S.P.R. 583 (1984); Wright v. Labor, 82 M.S.P.R. 186 (1999); and Clifford v. USDA, 50 M.S.P.R. 232 (1991).
Imagine our surprise last week when the Federal Circuit issued a decision that said an agency must have substantial evidence that the employee was performing poorly BEFORE it is allowed to put an employee on a PIP. Santos v. NASA, No. 2019-2345 (Fed. Cir. Mar. 11, 2021).
Not long after beginning work for a new supervisor, the appellant (Santos) was placed on a 45-day PIP, and given 11 deliverable assignments. His supervisor met with him to discuss his progress and give him feedback on his work product. The supervisor ultimately determined that Santos's performance on the deliverables was unsatisfactory, so she proposed removal for unacceptable performance, and the deciding official concurred in the penalty.
Santos appealed and claimed, among other things, that he was mistreated because of his military service, and that work he did not perform while he was on military leave was unfairly used to assess his performance. Part of his appeal included a claim that he should never have been put on a PIP in the first place, something the Board AJ did not address because the matter was well-settled in  MSPB case law: "[A]n agency is not required to prove that an appellant was performing unacceptably prior to the PIP." Wright v. Labor, 82 M.S.P.R. 186 (1999). On review of the Board's case, the Federal Circuit said:
The Board has held that … an agency [is not required] to prove that an employee was performing unacceptably prior to the PIP in order to justify a post-PIP removal. See Wilson [supra] … (finding "no statutory or regulatory basis" to require an agency to establish appellant's unsatisfactory performance prior to the PIP1). The Board has consistently applied this interpretation to PIP removals.
Yes, this is as old as time, in our business. But here's where things change:
We have not directly addressed the question of whether, when an agency predicates removal on an employee's failure to satisfy obligations imposed by a PIP and that removal is challenged, the agency must justify imposition of a PIP in the first instance under 5 U.S.C. § 4302, though we have discussed the general relevance of pre-PIP performance to a PIP removal. See Harris v. Sec. & Exch. Comm'n, 972 F.3d 1307, 1316–17 (Fed. Cir. 2020). Today we confirm that the statute's plain language demonstrates that an agency must justify institution of a PIP when an employee challenges a PIP-based removal. [bold added]
The Federal Circuit arrives at this by focusing on the 5 U.S.C. § 4302(c)(6) requirement that agencies remove, reassign or demote employees who continue to have unacceptable performance but only after an opportunity to demonstrate acceptable performance. That opportunity period is the DP/PIP. That's not new. But then:
To "continue to have unacceptable performance" during the PIP, as the statutory text requires, an employee must have displayed unacceptable performance prior to the PIP. Under the plain meaning of the statute, then, an agency must defend a challenged removal by establishing that the employee had unacceptable performance before the PIP and "continue[d] to" do so during the PIP. [bold added]
Santos also relies on discussion in the notice of proposed rulemaking for OPM's recently amended regulation at 5 C.F.R. § 432.104, which says agencies are not relieved "of the responsibility to demonstrate that an employee was performing unacceptably – which per statute covers the period both prior to and during a formal opportunity period – before initiating an adverse action under chapter 43." More from the court:
Confirming an agency's obligation to justify initiation of a PIP where the PIP leads to removal is particularly appropriate, moreover, in situations resembling Santos's, where an employee alleges that both the PIP and the removal based on the PIP were in retaliation for protected conduct. Otherwise, an agency could establish a PIP in direct retaliation for protected conduct and set up unreasonable expectations in the PIP in the hopes of predicating removal on them without ever being held accountable for the original retaliatory conduct. Indeed, these are the circumstances in which the issue of pre-PIP performance would be most relevant.
We used to teach that as long as an agency could articulate the reason for poor performance, they could put an employee on a PIP, and the employee could not challenge the placement on a PIP. So, where does that leave us, post-Santos?
What's New:
Agencies must have substantial evidence of poor performance in order to justify putting an employee on a PIP.
The decision about how to justify the PIP is up to the agency, so documentation of the reason(s) the supervisor begins the PIP should suffice. That's something we at FELTG have always taught supervisors to do, in case they ended up defending against a reprisal complaint at some point in the future. But a big question lingers: is that enough?
The Federal Circuit does not prescribe any particular evidentiary showing with respect to the employee's pre-PIP performance, but the emphasis is on continued poor performance. So how long is long enough, before implementing a PIP?
The burden is on the employee to prove that the motive for imposing the PIP was discriminatory.
What's Still the Same:
"[A]n employee may not seek review of the decision to implement a PIP at the time it is instituted, either at the Board or otherwise."
The institution of the PIP satisfies the notice component of 5 U.S.C. 4303.
Go ahead and absorb that. It changes 40-plus years of precedent. It's completely doable, and we'll explain exactly how to do so during MSPB Law Week later this month, or on May 11 at 11 am ET when we present Justifying Your PIP? What the Precedent-Breaking Fed Circuit Decision Means.
And before I go, let me just say this: some of the facts in this case don't look good for the agency – the actual administration of the PIP was fine, but the proximity of certain management actions to Santos's military service should be scrutinized. The Federal Circuit remanded the case back for a Board determination about whether Santos was the victim of reprisal under USERRA, so we don't have an answer on that yet. But regardless of the outcome, we appreciate his service. Hopkins@FELTG.com