By Meghan Droste, December 15, 2020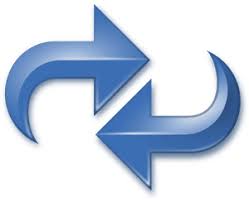 Somehow, despite it still feeling like it's just April or May, it's that time of year again — time to look back on where we've been (at home) and what we've done (a lot of video calls). In that spirit, this month I'm highlighting an interesting statistic from the Commission's look back at fiscal year 2019 and adding in some data of my own from recent months.
In its Fiscal Year 2019 Annual Performance Report, the Commission provides updates on its performance in several areas, including closing hearing requests and appeals that have been pending for a lengthy period of time, and the number of findings in favor of complainants and appellants. The Commission notes that it resolved more than 4,000 appeals in FY19, with 37 percent of the appeals resolved within 180 days of their receipt. Also, 762 of the appeals it resolved in FY19 were appeals of procedural dismissals of complaints, when an agency dismisses a complaint before engaging in an investigation. The Commission highlights that it reversed more than 34 percent of the procedural dismissals, remanding them back to agencies for continued processing.
This number stood out to me because it matches what I have observed in my own practice — that the Commission is moving quickly to address and reverse improper dismissals — and because it seems like such an easy fix for agencies. With more care, and possibly more training for EEO staff, agencies can avoid defending unnecessary appeals. But wait, this is "old" data, you might be thinking, from a prior fiscal year. Maybe this was a fluke or agencies have already improved. Well, I'm here to tell you that neither of those things appear to be the case.
I conducted a completely unscientific and not-guaranteed-to-be-statistically-significant review of some recent EEOC decisions and found that the same appears to be true this year. From October 1 through November 19, the Commission issued 204 decisions that contain the phrase "Agency dismissed." I reviewed a sample of 50 of those cases and found 40 cases in which the Commission issued a substantive decision on the issue of a procedural dismissal. The most common reasons for the dismissals were untimeliness (29), failure to state a claim (20), and raising a claim that was raised in a prior complaint (10).  (Before you question my math, some agencies dismissed claims for multiple reasons in the same case.) The Commission reversed the dismissals in at least 30 percent of these categories, reversing 40 percent of the dismissals for claims raised in a prior complaint.
Hopefully, we'll see a reversal of this trend in the new year, and you can avoid revisiting cases your agency has improperly dismissed. In order to do so, I recommend reviewing a few of the recent decisions for a refresher on what an agency needs to prove in order to prevail on an appeal of a procedural dismissal. Droste@FELTG.com
[Editor's note: If you're looking for training that covers the gamut of EEO issues, and provides usable guidance for all practitioners, regardless of experience level, register for EEOC Law Week, which will be held virtually March 15-19, 2020.]