By Deborah Hopkins, June 9, 2020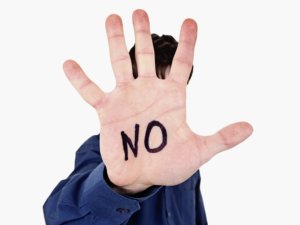 Back in the day – before COVID-19 – there was a term we used for employees who refused to report to work: AWOL. Or, as our friends in the Navy call it, Unauthorized Absence. The pandemic has created a new scenario though, where a refusal to report to an agency work station might not be considered misconduct, depending on the circumstances.
As agencies start to bring employees back to the workplace, some are understandably wary about leaving the safety (and perhaps comfort) of their own homes and being put back in contact with the public once again. Some employees have more reason to be leery than others, particularly those in high-risk categories.
So, what should an agency consider when an employee expresses concern about returning back to the workplace while the virus is still killing 1,000 Americans each day?
According to OPM, agencies should work with employees and, if applicable, unions, to address return to work concerns even after agency management has determined that it is safe for employees to return. Once an agency has determined that sufficient conditions allow for employees to safely work in a given environment, employees can be expected to report to their worksite unless they are in an approved leave status.
Before issuing an order requiring employees to report to duty onsite, and when considering discipline based on non-compliance with a reporting requirement, agencies are encouraged to consider all facts and circumstances in each case. Among these considerations:
An employee's vulnerability to serious complications if infected with the virus,
The presence of an individual in a CDC-identified high-risk category in the home, and
Child care or other dependent care responsibilities resulting from daycare, camp, or school closures.
Agencies should determine if other options are appropriate, such as allowing employees to continue to telework or asking them to request personal leave.
If the worksite is in a jurisdiction still subject to restrictions related to COVID-19, agencies should also consider the terms of any such restrictions as well as employee concerns about their safety in the workplace or during commuting, and determine if steps can be taken to mitigate those concerns.
FELTG readers know that federal employees are required to follow supervisory orders, including orders to report for duty, but they may legally refuse orders that would cause "irreparable harm." These categories, found in MSPB case law, include orders that:
Are Illegal, whether the order itself is illegal, or obeying the order would be an illegal act.
Are immoral.
Require an unwarranted psychiatric examination.
Require an employee to forego a Constitutional right.

Are unsafe.
We know the first four are not at issue here; safety is the key. The question becomes: What is the balance between working to fulfill an agency's mission while guaranteeing employee safety and protecting against irreparable harm?
For most employees, contracting COVID-19 would probably not cause irreparable harm. Recent data suggests a large group of the people infected – perhaps even 80% – are asymptomatic. But for a subset of employees in high-risk categories, contracting the virus could very well cause irreparable harm in the form of long-term or permanent health issues. Adding to the complication is that this virus is new, and we don't have any information about its long-term effects.
So, where does that leave us? If an agency has determined that it is safe to return to the workplace, an employee's subjective belief that it is not safe – especially if that employee is not in a high-risk category – will probably not be enough to have a disciplinary action for AWOL overturned.
Only time, and cases when we get them, will tell.
I think that agencies should try to be as flexible as possible, as employees are dealing with unprecedented challenges. But at the end of the day, your agency needs to fulfill its mission, and if an employee must be at work in order to do so, and work is a safe place, then the employee should be held accountable to report for duty. For more on this – and other virus-related workplace challenges – join FELTG tomorrow for the virtual training event Federal Workplace Challenges in a COVID-19 World: Returning to Work During a Pandemic. A few spots still remain. Hopkins@FELTG.com