By Deborah Hopkins, April 11, 2022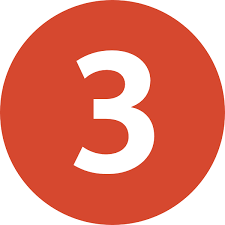 My morning routine has changed significantly in the last few weeks. Now, along with my coffee, instead of reading the news, I've been eagerly checking the MSPB website for new cases (a decision on a PFR is officially called Opinion & Order, or O & O) issued by the Board. They've issued a few dozen decisions so far. Ann Boehm will touch on some of these cases in her Federal Employment Law Update: Significant Cases and Developments session during Emerging Issues in Federal Employment Law later this month.
Until then, here are three takeaways from our first read of the cases.
1 – The Board is keeping non-precedential (NP) decisions, though not all are lengthy. FELTG has long advocated that the Board do away with NP decisions, since they don't add anything significant to the body of MSPB case law (5 CFR 1201.117), but alas, we don't always get what we wish for. In fact, in our recent interview with Acting Chair/Vice Chair Raymond Limon, he informed us that NP decisions were here to stay.
That said, most of the NP cases the Board has issued are only a page or two. And of the longer ones that contain a more detailed discussion of the merits, we've seen some interesting things, including:
This Board's interpretation of how many specifications must be proven to uphold a charge,
What it plans to do with Lucia challenges,
Appropriate (and inappropriate) methods of notifying a probationer of their separation, and
What types of evidence in response to alleged whistleblower reprisal actually rise to the level of "clear and convincing."
2 – Whistleblowers are a priority. Speaking of whistleblowers, we estimate that somewhere between 700-800 of the 3,600+ petitions for review in the backlog contain allegations of whistleblower reprisal, and the Board has already issued decisions on several of these cases. Both members have spoken publicly about how important it is to protect whistleblowers from unlawful retaliation, so it's no surprise that these cases are already coming out.
3 – Back pay is already adding up. A lack of quorum for half a decade did no favors to anyone, and the back pay for employees who were wrongfully removed or demoted is going to cost agencies (and taxpayers) a lot of money. Two of the new cases have ordered corrective action going back over a dozen years. Add interest and attorney fees to back pay and the cost is easily over a million dollars (or more) in these cases. In addition, while we anticipate agency actions will be upheld in a significant majority of these cases, there are employees who have been wronged who have been waiting years for a Board decision. We'll never be able to know the true cost of the lack of quorum – but thankfully we have one now.
Is anyone else as excited as we are that we finally have new cases? We'll keep you posted in this space, and with updated events on our virtual training and webinar training pages – and in our return to the classroom this summer. Hopkins@FELTG.com