September 2020 Federal Employment Law Training Group Newsletter
Change Like We've Never Seen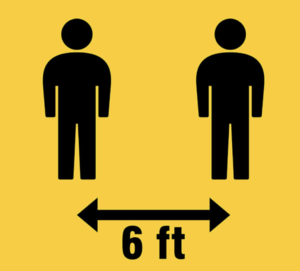 "Change is in the air." We usually say that every September, as kids go back to school and the weather turns cooler. But this year, most kids are not back in school, and at least here in Washington, DC, where I live, we still have summer weather.
That's not to say change hasn't happened. The changes we've all endured over the past several months have been shocking, and if you would have told me last year that the following things would be normal in the late summer of 2020, I wouldn't have believed you:
It's perfectly typical – and in fact, required – to wear a mask over your face when you go into a liquor store;
Avoiding people on the sidewalk by stepping into the street is the polite, and not rude, thing to do; and
You can attend MSPB Law Week or other training classes virtually and still have an amazing training experience.
Change can be uncomfortable, and it may take some time to adapt, but even when things are hard there can be some positives along with it. And life continues, even though it looks different than we might have expected. In this month's newsletter, we discuss why reprimands save you money, how to deal with conflicted EEO cases, and much more.
Take care,

Deborah J. Hopkins, FELTG President
By Ann Boehm, September 16, 2020 I left the government in 2018, I spent a short time working in sales. In nearly every training session or staff meeting I attended, we were told to make sure the potential client knows your goal is to save them time and money. It makes...
read more