By Deborah Hopkins, January 25, 2021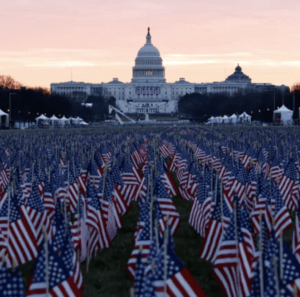 For the last couple of Januaries, I have written an article on the state of the civil service. It provides a glimpse of where  we've been over the last year, and gives me a chance to point out the one or two significant changes we might be expecting.
This year, so many changes have taken place over just the last few days, the undertaking to summarize what's happening is massive. But I'm up for the task if you have a few minutes to read it. Let's look at what's happening in the world of Federal employment law.
Federal Employee Morale
For decades, Federal employees have borne the brunt of public scrutiny. When one employee does something bad, somehow all 2 million-plus are unfairly painted as slackers who break rules and earn an easy paycheck on the taxpayers' dime while not really doing any work. That is dead wrong, but such a perception deeply impacts morale.
Morale among employees has been even lower over the past few months as they have dealt with the physical and mental challenges of a global pandemic, a contested election, a riot at the Capitol, and tumultuous transition to a new administration.
Last week President Joseph R. Biden, Jr. put out a video where he directly addressed career civil servants, thanking them for their service and letting them know how important they are to a functioning government. "You're running the show," he said. The President's words, combined with actions taken in his first few days, demonstrate that the Federal workforce is a priority.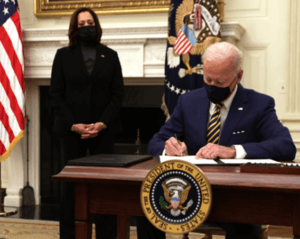 Executive Orders
Just hours after being sworn in, President Biden signed two executive orders that directly impact Federal employees:
13985: Advancing Racial Equity and Support for Underserved Communities Through the Federal Government
13988: Preventing and Combating Discrimination on the Basis of Gender Identity or Sexual Orientation
There's a lot to unpack in these orders, including time-sensitive requirements for agencies, plus details on how the Supreme Court case Bostock v. Clayton County applies to the Federal government.
We'll be sharing the most important takeaways and action items in the 60-minute webinar Changing Course: Understanding the Biden Executive Orders on Racial Equity, Gender Identity, and Sexual Orientation on February 9 at 1:00 pm eastern. Join us to be sure your agency is compliant with these new requirements.
But wait! Only two days later, President Biden issued an EO on Protecting the Federal Workforce. With seven sections and a signature, this EO revoked President Trump's Executive Orders 13836, 13837, and 13839 – the famous EOs heard 'round the world that impacted labor relations official time, contract negotiation timelines, topics of bargaining, performance and disciplinary actions, clean record settlements, and more. And if that wasn't enough, it also eradicated the Schedule F classification mandated by EO 13957.
You might have questions, such as:
What does this mean if your CBAs were already renegotiated?
Is progressive discipline going to be mandatory now?
Do PIPs have to be longer than 30 days?
What happens if your agency already sent Schedule F lists to OPM?
There's a lot to figure out and not a lot of time to do it. We know you are incredibly busy, so leave it to FELTG to weed through all the details and provide you with the important information. Ann Boehm and I will present all the need-to-knows and action items in a 90-minute webinar Changing Course: Understanding the Biden Executive Order on Labor Relations, Performance, Discipline, and Schedule F on February 9 at 2:30 pm eastern.
MSPB
In Democratic administrations, we tend to see MSPB Members who are more pro-employee; in Republican administrations the majority tends to be more pro-management (depending on how the vacancies fall, as these are seven-year fixed terms). Because all three positions are vacant, President Biden will almost certainly nominate two Democrats and one Republican to the MSPB.
But if you think this pro-union administration is going to take it easy on employees who misbehave, think again. During a virtual swearing-in ceremony on January 20, the President told several hundred political appointees: "I'm not joking when I say this: If you're ever working with me and I hear you treat another with disrespect, talk down to someone, I promise you I will fire you on the spot. On the spot. No ifs, ands, or buts. Everybody is entitled to be treated with decency and with dignity."
Following this logic, we can expect that agency leadership will also prioritize discipline for career employees who engage in disrespectful conduct, conduct unbecoming a federal employee, or similar charges. And if your disrespectful employees happen to be law enforcement officers, the standard is even higher. We'll explain why on February 23 during the virtual training A Higher Standard: Disciplining Law Enforcement Officers for Misconduct.
We're expecting nominees to be named soon, and if we're really lucky we'll start getting some decisions in time for MSPB Law Week, March 29 – April 2, so register soon and save your seat.
Whistleblowers
The incoming Board Members will have a lot of work to do. Almost 3,100 Petitions for Review are awaiting action, and somewhere around 700 of those deal with allegations of whistleblower reprisal. We can expect the Biden administration to make whistleblower cases a priority, as the President himself has spoken about the importance of employees coming forward with allegations of waste, fraud, and abuse. If you need to brush up on your whistleblower law (and really, who among us doesn't?), FELTG Instructor Bob Woods will do that in just 60 minutes on February 25 during the webinar Why, How and When to Avoid Whistleblower Reprisal.
Inspector General Oversight
Expect a return to independence for Federal Inspectors General. Last May, then-candidate Biden told the Washington Post that he would never fire a Federal IG. In his words, IGs are "… designed to make government honest. To keep it honest."
IGs will likely be busy with this shift in priorities – as happens with any change in administration – and it's time to plan for the year ahead, now that those priorities are becoming more clear. Join us this Wednesday, January 27, at 12:30 pm eastern for the virtual training An OIG Guide to Annual Planning and Benchmarking for Best Practices.
EEOC
Here's something interesting. The EEOC under the Biden administration will have a Republican majority (3-2) until July 2022. The five Commissioners have 5-year staggered terms, and Commissioners can only be removed for cause – they don't serve at the pleasure of the President. President Biden made Commissioner Charlotte Burrows (D) the Chair on January 21, but this does not alter the timelines of the appointment terms.
Where will the Commission take us in the year ahead? Find out during EEOC Law Week, March 15-19.
FLRA
Friday morning, Federal labor relations was one way. Friday afternoon, the outlook was 180 degrees different. We're working through EO 140XX . By our February 9 webinar, we'll have a summary of what you need to do regarding contract provisions that met EO 13836 and 13837, guidance on permissive bargaining, official time, and more. And join us for FLRA Law Week May 10-14, where the entire world of Federal labor relations will be discussed in depth.
Closing Thoughts
I know this was a long read, so thanks for hanging with me. For more than 20 years, FELTG has done its best to be your source for the most accurate and current Federal employment law news and training, and this year is no different. These actions are so important, and have such an impact on you, that we would be remiss if we didn't provide you with content and training opportunities on all of it.
Stay tuned. It's going to be quite a year. Hopkins@FELTG.com