By Dan Gephart, March 2, 2021
This is the final article in our Transition Talk series, where members of the FELTG Faculty share their advice on how to best work with presidential appointments and thrive under a new Administration. See our previous articles in the series: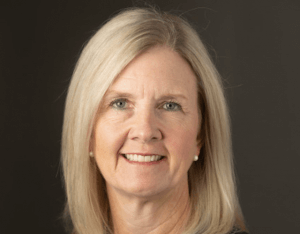 Ann Boehm experienced a number of presidential transitions during her 26-year Federal career. Her most recent transition was in 2017. Ann was working for the U.S. Marshals Service, where more than 90 presidentially appointed marshals were potentially entering on duty.
"During the 2017 transition, we decided to mandate a training course for the new U.S. Marshals," Ann said. "The training included procurement, appropriations, and personnel law, as well as other things regarding the day-to-day running of the U.S. Marshals Service. The Marshals greatly appreciated the training. Presidential appointees are busy people, but agencies committed to providing them with effective training can ease the transition for everyone involved."
DG: What is the best advice you have ever given — or would like to have given — to a presidential appointee?
AB: I think it is important for presidential appointees to listen to the career Federal employees. Sometimes the appointees undervalue the career feds. They also may be coming from the private sector or even state or local government, and they need to get assistance from the career employees on how procurement, appropriations, and personnel (from hiring to firing), among other things, all work in the Federal government.
DG: What is your advice for FELTG readers working with new presidential appointees?
AB: The most important thing to do when working with new presidential appointees is to maintain a positive attitude. Most human beings do not like change, and most presidential appointees come into an agency looking to change things. Career Federal employees can sometimes be overwhelmed by appointees coming in and wanting to alter the way the agency runs.
It's important to understand the appointees' motivation, and also to educate them if an idea is unlikely to succeed. In my experience, the appointees want to succeed, and a logical argument can go a long way toward helping them understand agency culture and what is likely to be the best way to further the agency's mission.
DG: What is the most important skill necessary to survive and thrive in a new administration?
AB: I think the most important skills are flexibility and honesty. Do not be afraid of new ideas, but be prepared to explain when things are not working.
Ann will be one of the presenters at the upcoming MSPB Law Week, FLRA Law Week and the FELTG Forum 2021: Emerging Issues in Federal Employment Law. If you're interested in bringing Ann Boehm to your agency for training, email Gephart@FELTG.com.