By Dan Gephart, August 3, 2021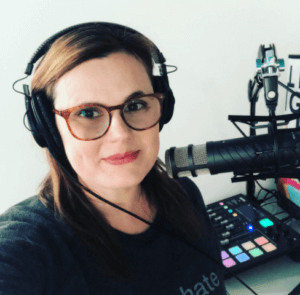 It's unanimous here at FELTG. The headquarters team and our instructors are beyond tired of hearing the hackneyed tropes about bad Federal employees running amok. That's why we teach courses like our flagship UnCivil Servant: Holding Employees Accountable for Performance and Conduct, so that you can take direct action against the few misbehaving and poor-performing Feds who ruin the reputations of everyone else.
Federal employee Love Rutledge is also fed up with the "caricature."
"We're either lazy, dumb, and couldn't find better jobs elsewhere; or we're scheming deep-staters who plot to take down certain segments of the population," she said. "Obviously, we're neither. Most Federal employees work hard, serve the public and do the best they can every day."
Love was so incensed with this mischaracterization she had to do something about it. She launched FedUpward, a podcast where Federal civil servants can find "inspiration, motivation and practical tips." She dropped her first podcast in October 2019 and just surpassed the 100-episode mark last month. Recent podcast episodes have included interviews with FELTG President Deborah Hopkins (Performance Management and the Santos vs. NASA Ruling) and FELTG instructors Katherine Atkinson (Can My Manager Ask Me THAT When I Return to the Office), Marcus Hill (Network with Senior Executives and Work on Government's Big Challenges) and Shana Palmieri (How Feds Can Maintain Mental Health and Help Others).
Finding free time isn't easy for Love. She's also a full-time Federal employee and the mother of two young children. But she took some time answer a few FELTG questions.
DG: What's the best piece of advice for Feds you've learned over your 100-plus episodes?
LR: There's rarely a challenge a Federal employee faces that hasn't been faced by others. The more we collaborate across agency and department lines, the more efficient we can be.
DG: What is something you learned via your podcast that really surprised, saddened, or angered you?
LR: I've had several Feds reach out to me who've experienced truly toxic managers, retaliation for reporting bad behavior, and full-on discrimination. Those are the more frustrating messages I get. We cannot attract and retain talented public servants while treating folks badly.
DG: How was your work life changed by the pandemic?
LR: As a parent to two young children, the pandemic has been absolutely brutal. My husband and I are fortunate to have resources that gave us options, but few good options existed for childcare over the last year plus. Mama is TIRED. I think many Fed parents can relate to the sense of exhaustion and lack of control that we've faced during the COVID crisis. And we're still facing it. For those of us with children under 12, our options for activities and childcare remain quite limited. I doubt you can find any parents who say they had a good work/life balance over the last 16 or so months.
DG: What should agencies do to improve the overall morale of their workforce? 
LR: Everyone wants to feel appreciated for what they do. Truly listening to employees to understand their concerns, supporting their growth, and providing flexibility where possibleall go a long way toward employee engagement and satisfaction.
DG: Say someone is reading about your podcast here for the first time. Why should that person listen to your podcast?
LR: People listen to my show to get first-person perspectives on current issues, to connect with Feds going through the same issues they face, and to learn about resources they might not otherwise discover. I hope your readers not only listen to the podcast at FedUpward.com or wherever they get their podcasts, but also reach out to tell me what they want to know.
In her very first episode, Love explained the reasons for launching the podcast. Besides looking for more good news about Feds, she wanted more information for younger and middle-aged Feds, and she'd like to see agencies do more to attract younger people.
"In most of the trade publications, you still see their advertisers are hearing aid companies and bath remodelers who support customers' loss of mobility," she said. "I'd love to see that shift and have professional organizations for federal employees support people of all ages — and not just Young Government Leaders, who provides those opportunities now." Gephart@FELTG.com