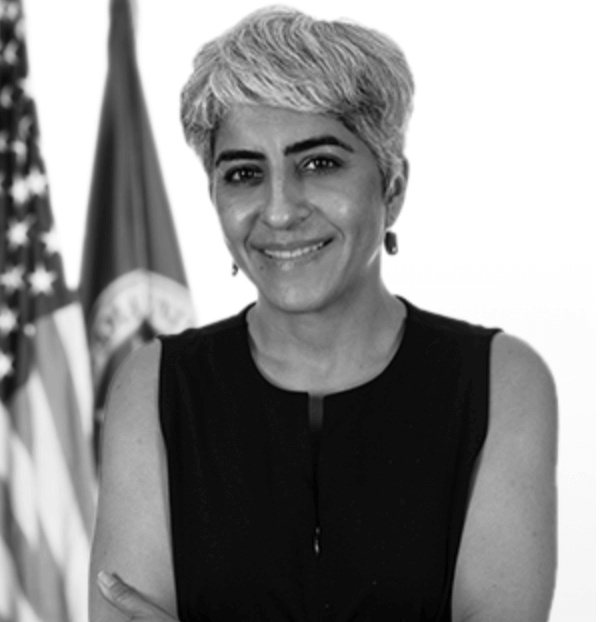 By Dan Gephart, April 25, 2022
A key milestone in the Biden Administration's Diversity, Equity, Inclusion, and Accessibility efforts passed by quietly last month, as the deadline passed for agencies to submit their DEIA strategy plans to the Office of Personnel Management.
With the passing of the deadline, we reached out to OPM Director Kiran Ahuja to ask: Now what?
"OPM will be leading efforts to provide recommendations and technical assistance support to agencies as they implement those plans," Ahuja said. "We are hoping to see agencies demonstrate a well-coordinated and implemented vision and strategy of DEIA priorities, policies, and practices. The agency should show how it is working in a collaborative effort with leadership and accountability at the highest levels of agencies, cross-agency partnerships, data-driven approaches, transparency, and resource investments to ensure success. Ideally, agencies should be able to show progress in executing their DEIA strategic plans, as well as monitor progress and make appropriate adjustments."
Director Ahuja took time recently to answer our questions about DEIA efforts, recruitment efforts, and telework.
DG: How does the creation of the Chief Diversity Officer position impact the roles of each agency's EEO office?
KA: Earlier this year, OPM released guidance encouraging federal agencies to appoint Chief Diversity Officers – or CDOs – who will work with senior leaders and others to elevate DEIA work across their respective agencies, including identifying new sources of talent through engagement with underrepresented communities. This includes, but is not limited to, veterans, people of color, persons with disabilities, older workers, individuals who live in rural communities, LGBTQ+ individuals, first generation professionals, and others who have been denied opportunities. To leverage expertise and maximize impact, we're also looking at convening a CDO council for engagement across the federal government.
While the Chief Diversity Officer (CDO) and EEO Director each have distinct responsibilities, they are also intended to be complementary. They are each responsible for advising the agency head on matters related to different aspects of DEIA. EEO and CDO communities work together to analyze data to assess progress, evaluate root causes and build evidence on key questions regarding DEIA initiatives.
Federal agencies are being asked to establish Chief Diversity Officers in addition to EEO Directors. The EEO Officer is part of the existing DEIA infrastructure within federal agencies. The DEIA infrastructure generally includes the offices of equal employment opportunity, human resources, budget, human capital, chief data, and information management.
DG: Other than the actual virus, what is the biggest obstacle for agencies implementing re-entry plans?
KA: Throughout the pandemic, more than two million civilian (non-postal) Federal employees have been hard at work, protecting our country, providing critical services, and combatting COVID-19 and its impacts.
We now have the tools in place to allow us to safely increase the work we do in person together. As we come back together in our workplaces, we must build on the innovation and technology that we put to work over the last two years to make us even more efficient, resilient, and effective.
Recently, you've likely noticed that public-facing federal government offices have been open for longer hours. There are more in-person appointments available for those who need them, more walk-up services, and more in-person interactions. The federal workforce has made it clear that they are extremely resilient and hardworking, even in the toughest of unprecedented times. The federal government will continue to embrace workplace flexibilities as we enter this new hybrid work transition.
DG: 45 percent of all Federal employees teleworked in 2020 and I imagine it was a similar number in 2021. Is that a reasonable figure in non-pandemic times?
KA: I think it's important to remember here that a lot of our colleagues continued to work in-person during the pandemic. Many showed up in person for the American people because their specific job is tied to a physical location.
Others adapted quickly to working from home, and what we found is that workplace flexibilities like remote work and telework were key to ensuring mission-critical services continued for the American people. We are also learning that greater telework and remote work makes the federal government a more competitive employer as most sectors embrace workplace flexibilities in post-pandemic work environment.
We are currently in a phased transition into a hybrid work environment that combines some in-office work with some telework. This is all dependent on if the employee's role is conducive to telework, of course.
Our goal is to couple the efficiency and work-life benefits that telework offers with the important benefits of in-person interaction that have been on hold for so many because of this pandemic, like direct person-to-person interaction and collaboration.
DG: What specifically needs to change for agencies to be able to compete more effectively for top talent – and retain them?
KA: The federal government wins on mission – if you want to see the positive impact of your work on the world around you, there's no better place to build a career. Where else can you find people curing disease, combatting climate change, and landing rovers on the surface of Mars, all in the same workforce? And when you're in the business of achieving the unachievable, you need cutting-edge skills, fresh perspectives, and people who are hungry to have an impact.
OPM is doing a number of things to meet that need and help recruit early-career professionals to the federal workforce:
We created new hiring rules that allow agencies across the government to hire post-secondary students and recent college graduates for positions that pay up to $75,000. This opens the door to so many people who may not have long resumes to point to, and to people who would face financial hardship if their only option was an unpaid internship.
We're looking into ways to reform long-standing opportunities like the Pathways Program, which offers internships and fellowships, including the prominent Presidential Management Fellowship.
And we're renewing partnerships – and in some cases, forging new ones – with four-year colleges, community colleges, trade schools, and Minority Serving Institutions (MSIs), including Historically Black Colleges and Universities (HBCUs), Hispanic-Serving Institutions (HSIs), Asian American Native American and Pacific Islander-Serving Institutions (AANAPISIs) and schools with large Tribal student populations.
Targeted recruitment — whether early or mid-career talent — and a focus on workplace flexibilities will help us recruit and retain a strong workforce. We see the federal government as the model employer. The federal government is the largest employer in the nation, with well over two million civilian employees working in every state across the country. The policies we set for our workforce and the way we treat our employees matters, and it matters to countless more who are impacted by the example we set. We want every worker in every sector across our economy to see how we treat our employees in the federal government and understand that they deserve nothing less at their workplace, too.